The Bermy Bouncers Jump Rope Team, the island's national representatives in the sport of jump rope, will compete on a global stage at the World Jump Rope Championships in Orlando, Florida from July 2 to July 9.
A spokesperson said, "Our youth team will be joined by our adult competitive team in their inaugural competitive year, the Bermy Bounce Backs.
"Both teams will be competing in power based speed events [Single Rope Speed 30 seconds/Pairs Double Under 30 second relay/Single Rope Speed 3 minutes, etc]. Our Bermy Bouncers will also jump freestyle events [single rope freestyle].
"These ten students are made up of female and male youth ranging in age from 9-years-old to 15-years-old. Jumpers on this national team are made up of students from Somersfield Academy, St. Georges Prep, Warwick Academy, Whitney Institute, Dellwood Middle School, Mount Saint Agnes, and home school."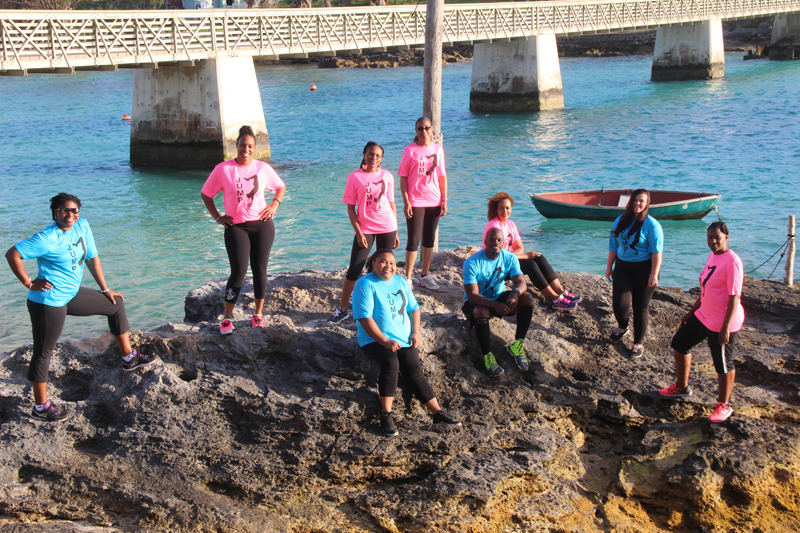 "Our Bounce Backs range in age from 19-years-old to over 50-years-old. Our Bounce Backs are lead by former Bermy Bouncer Sophia Richmond, who has faith her first year teammates will rise to the challenge of competition.
"The Jump 2B Fit program from the Bermuda Heart Foundation's youth active outreach program has worked hard at becoming a model for producing youth ambassadors for the island who are passionate about jump rope, physical activity, civic engagement, and personal empowerment.
"Our jumpers train three times a week for 2.5-3 hours comprising a mix of strength, conditioning and endurance training, as well as working to enhance their single rope, double dutch, speed, and freestyle jump skills. Although the sport may be a new one, and not one widely recognized, the hard work and dedication put forth by these Bermudian youth is something that should be highly recognized.
"Our team takes what other athletes use as a conditioning tool and makes a sport of it. Jump Rope is one of the most physically challenging sports there is, and these youth and adults are planning to represent our island proudly."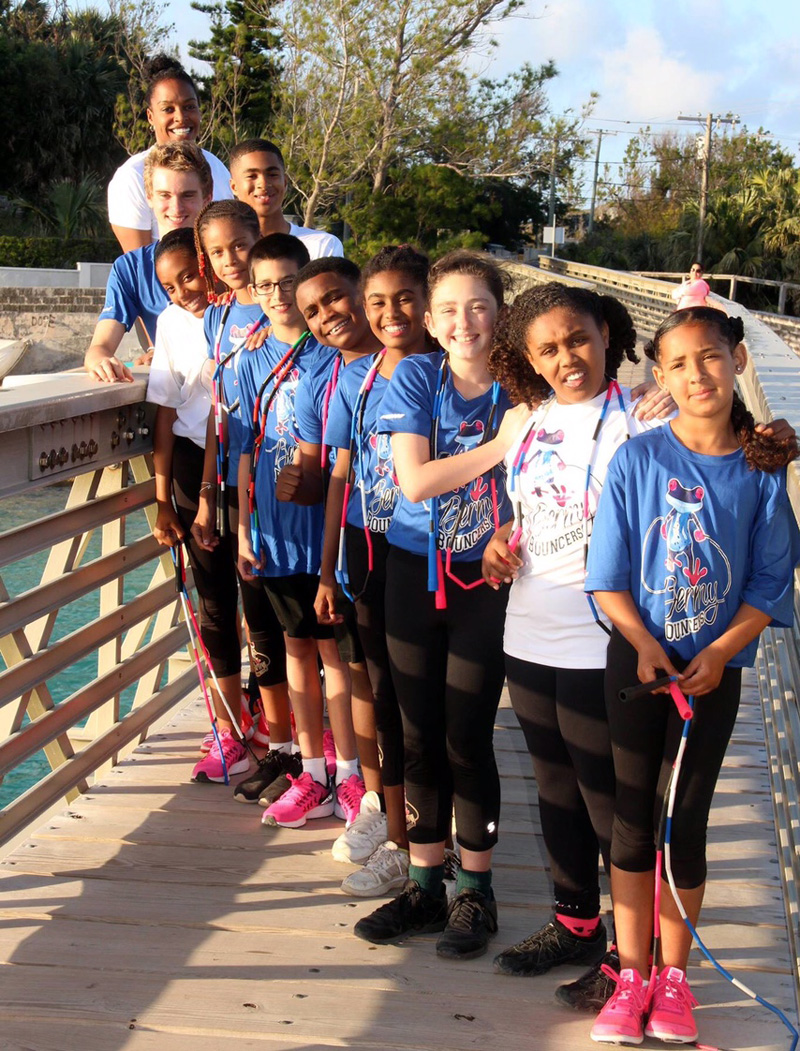 "It is our mission to spread the awareness of this sport, and supporting the creation and growth of the Bermuda Jump Rope Federation, and having the the Dept. Of Youth and Sport recognize jump rope as a legitimized sport on island, one that will one day be represented in the Olympics.
"The team will take a short break before travelling to Seattle, Washington for an invitational Jump Rope & Gymnastics camp later in July.
"For a full look into what our program is about, watch and share our Jump 2B Fit 2016 documentary."
For more information, visit the Facebook page. For more information on World Jump Rope, visit the website.

Read More About