Competition resumes today [June 18] in the America's Cup Match, presented by Louis Vuitton, with Jimmy Spithill's Oracle Team USA looking to seize back the advantage gained by Peter Burling's Emirates Team New Zealand on day one in Sunday's two races, scheduled to start at 2.00pm AST.
The Challengers to Oracle Team USA took back-to-back victories in the first two races of the final stage of the 35th America's Cup, wiping out the minus point deficit the US team had over their Kiwi rivals, putting themselves into a 1-0 lead over the Defenders of the 'Auld Mug' at the end of day one.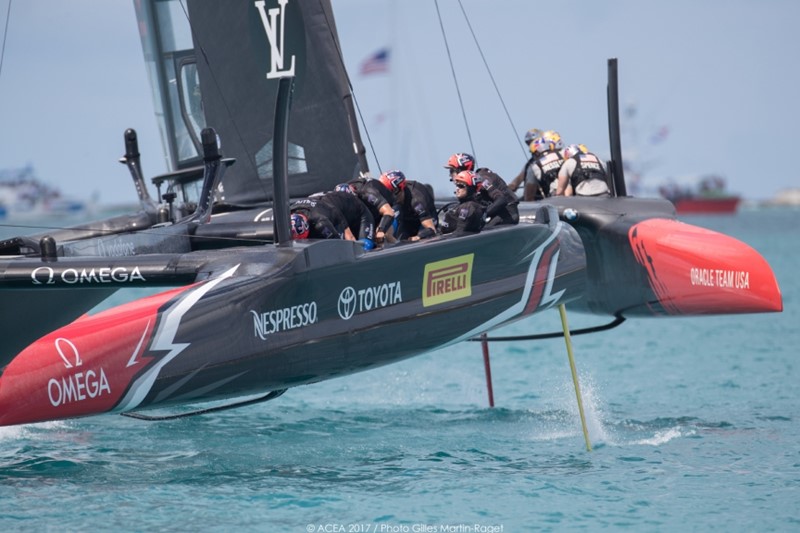 Ahead of the resumption of sailing, Burling warned his New Zealand teammates against underestimating their rivals.
"We will go away and look at what we need to improve because we all know for a fact that Jimmy [Spithill] won't give up and so we have to keep progressing," said the kiwi helmsman after yesterday's races.
"We've known all along that to win the America's Cup we had to win eight races and so to get two wins on the board already is fantastic. We'll keep battling away and aim to get the remaining six wins needed as soon as possible."
Despite relinquishing the point advantage they held at the beginning of yesterday, Oracle Team USA helmsman Jimmy Spithill is refusing to panic, especially with the experience of overturning an 8-1 deficit to the same opposition in 2013.
"We're obviously disappointed with what was a tough day, but the deficit is only one point so we we're not panicking," said a defiant Spithill after day one of racing.
"Credit to Peter [Burling] and Emirates Team New Zealand because they made fewer mistakes to win both races. However, I've been here before, and it is still only a point!"

Read More About