It is day two of the Pool B Qualifiers for the 2017 Red Bull Youth America's Cup, with the six teams that kicked off the action on day one back on board their AC45Fs on the Great Sound to fight for the four spaces available in the 2017 Red Bull Youth America's Cup Finals.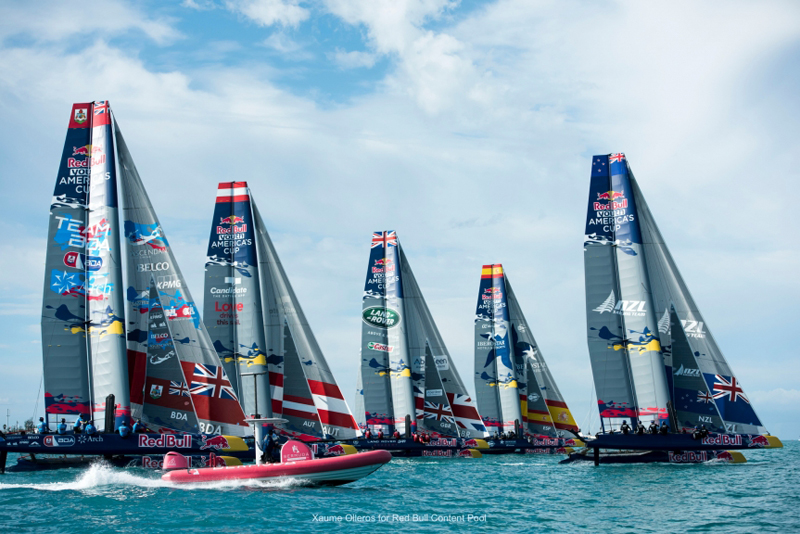 Yesterday [Monday] saw the start of the competition commence with the six teams in Pool B kicking off their qualifying campaigns with three fascinating races in light winds.
At the end of day one it was the British team Land Rover BAR Academy who finished on top of the leaderboard, followed by Spanish Impulse by Iberostar and then local favourites TeamBDA, who finished the day in third place overall after a highly impressive first day of race action.
A look at yesterday's Red Bull Youth Americas Cup action
Tied with TeamBDA are NZL Sailing Team, and then Next Generation USA and Candidate Sailing Team fill the fifth and sixth places.
Day two racing is scheduled to start at 5.00pm AST and three more races are planned.

Read More About