Three Graces Day Spa, which is currently managing the spas at The Newstead Belmont Hills Resort and the Pompano Beach Club, has just announced that they are the concessionaires of the new spa at The Loren Hotel, named the Spa at The Loren.
A spokesperson said, "Risk more than others think is safe. Dream more than others think is practical. We started at Pompano [Serenity Spa] and risked every penny we had with no income but we believed in ourselves.
"We have been blessed with amazing staff along the way and have not been afraid to take on new opportunities or risk when they were presented to us."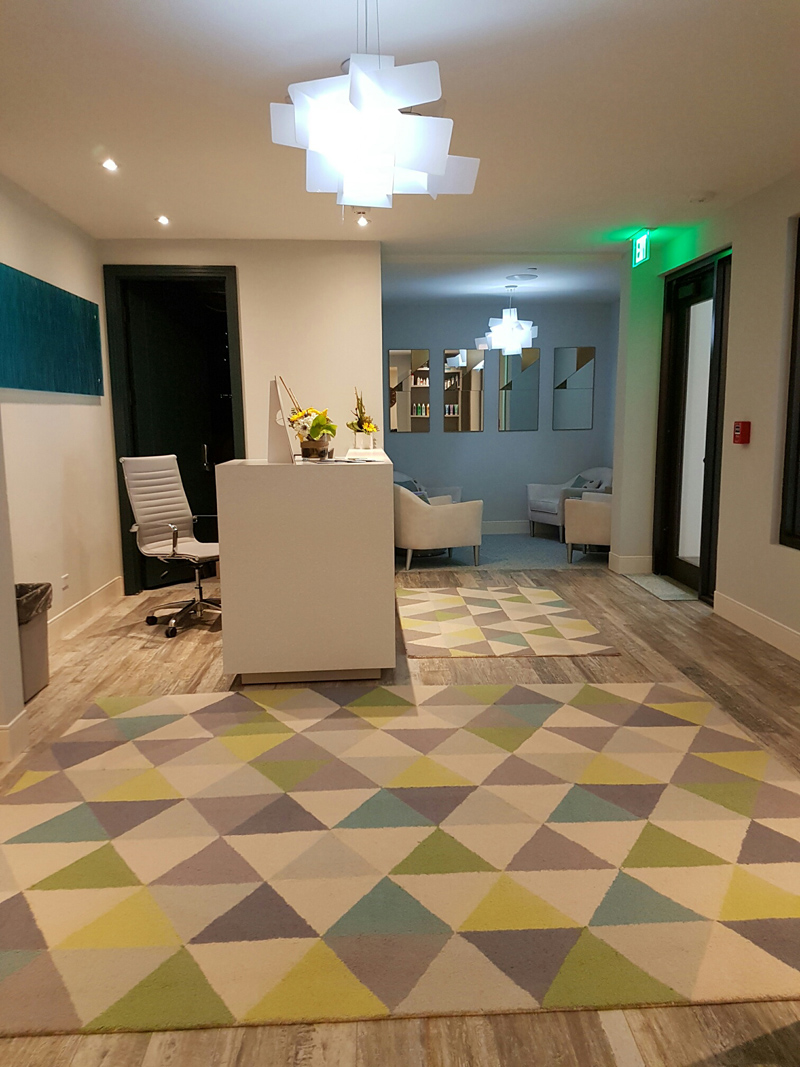 "One opportunity came through the grape vine, we were told of Christina Dodwell returning to the island; she grew up in the hospitality industry here in Bermuda and had experience as an assistant to the Spa Manager at very high profile places here in Bermuda and overseas.
"We had never taken on a manager before, but we needed help and recognized the opportunity before us so went after her and she had an immediate impact on the business and has been instrumental in helping us get the new addition ready for business.
"The Spa at The Loren is located just off the pool on the 1st level of the hotel and is a full service spa and salon. All throughout the spa you will find a theme of the elements: Wood, Metal, Air and [of course] Water. From the chic Hair Salon, metals and greys are incorporated with full length mirrors and 3 stylish styling stations.
"Services range from coloring and conditioning treatments to cutting and wedding up-dos, all using the wide range of Rusk products, which Three Graces has now become the sole distributor on the island, for the world renowned Hair Product Supplier.
"The Nail Salon features 2 manicure and 2 pedicure chairs utilizing navy blues and ocean themed photography."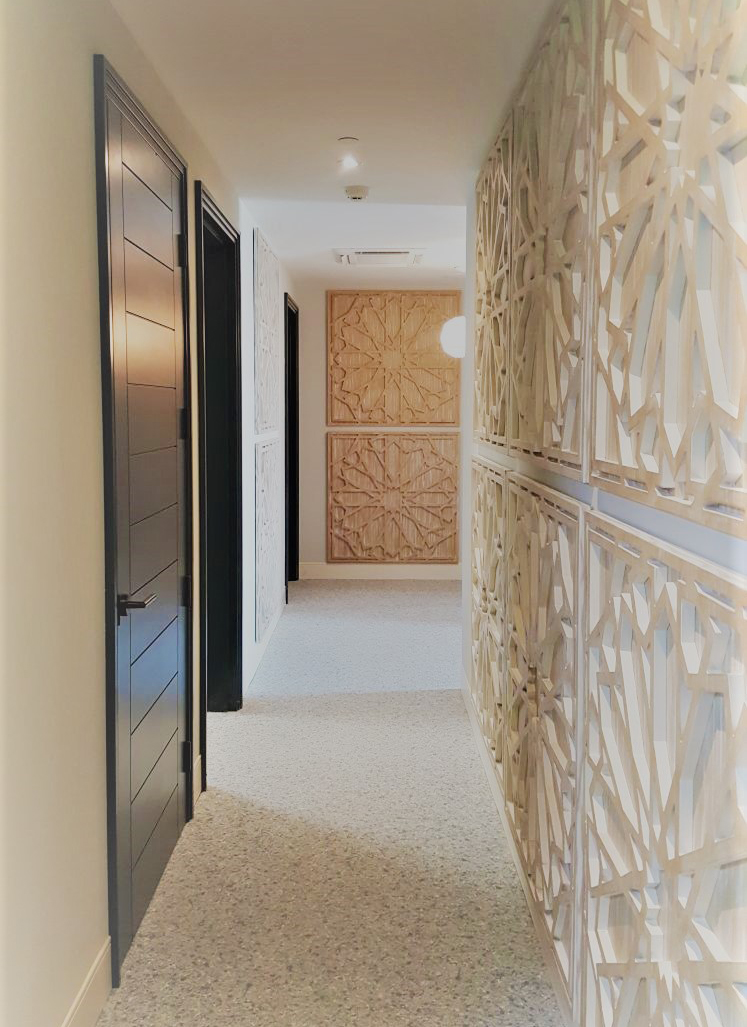 "The locker areas feature Dry Heat Wood Saunas and a relaxation room with gorgeous views of the Atlantic Ocean will transport you to a world separate from your busy life where work and cellphones are a figment of your imagination. There are 3 treatment rooms and a Couples Suite with beautiful metal credenzas and driftwood mirrors to again remind you of the elements all around us.
"The expert therapists of the spa provide all styles of treatments ranging from the Lifting & Firming Optimizer Facial using the Yon-Ka Paris aesthetics line to the Signature Himilayan Salt Stone Massage infusing your body with over 84 minerals, while heat from the stones penetrates into deeper layers of muscle fibres to enhance your relaxation and release tension.
"The Spa at The Loren has been in its opening phase since March but is in full operation and ready for a busy summer season and we are excited to see another successful venture for them in the East End of the island.
"The Spa & Salon is currently open every day from 9.00am to 7.00pm and opens to the public for treatments. You can call the direct line at 493-1602 or visit the website to view their decadent spa menu and to make appointments online."

Read More About
Category: All, Business, Entertainment, Style & Beauty