[Written by Don Burgess]
Reggae king Collie Buddz continues to reign supreme on top of the Bermuda YouTube Top 20. He surpassed the 25 million view mark this past quarter and has a sizeable lead over singing group Thirdstory, which includes Bermudian Ben Lusher
Bernews picked up an amazing 2.3 million views over the past three months, more than the rest of the top 20 combined.  The news organization could be poised to move past both third place BIOS and Thirdstory in the next rankings.
Dr. Cindy Trimm rounds out the top five.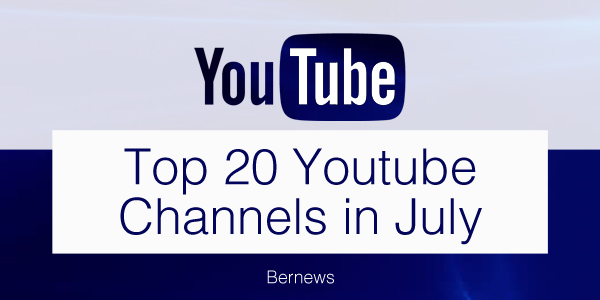 Other milestones include the Royal Gazette going over the one million view mark and the Bermuda Yellow Pages surpassing 500,000 views.
If you know of any channels with Bermuda content who should be included, please email me at dburgesspb@gmail.com. All Bermuda Triangle videos are excluded. All YouTube views were recorded on July 20, 2017.
Don Burgess is the Executive Officer for the Media Council of Bermuda and is the former deputy editor of the Bermuda Sun newspaper who has earned certifications in social media and inbound marketing through Hootsuite, HubSpot and Lern University.
| | | |
| --- | --- | --- |
| 1 | Collie Buddz | 25,728,235 |
| 2 | Thirdstory | 9,899,200 |
| 3 | BIOS | 9,215,754 |
| 4 | Bernews | 8,961,141 |
| 5 | Dr. Cindy Trimm | 4,387,241 |
| 6 | Mishka | 2,851,869 |
| 7 | Burnt House Productions | 2,822,936 |
| 8 | BTA | 2,167,864 |
| 9 | dcfcrams4ever | 1,526,955 |
| 10 | Andrew Stevenson | 1,193,616 |
| 11 | Royal Gazette | 1,017,618 |
| 12 | Islandstats | 855,883 |
| 13 | Uzimon | 730,489 |
| 14 | Heather Nova | 651,028 |
| 15 | Janson Cross | 577,240 |
| 16 | John Layfield | 549,320 |
| 17 | Hot Fiyah Sounds | 524,282 |
| 18 | Yellow Pages | 522,495 |
| 19 | DJ Rusty G | 477,624 |
| 20 | Into Bermuda | 377,534 |

Read More About
Category: All