News that Bermuda defeating Curaçao 5-1 in U20 football qualifier, Andrew Brookes was awarded the Gil Tucker Scholarship, Bermuda was featured on BBC Travel Show, Bermuda Civic Ballet is celebrating its 45th anniversary, and Wild Herbs and Plants of Bermuda is getting set to present a Diabetic Tasters event were all some of the positive news stories from the past week.
In additional good news, Smith's Island lectures were held, the BEDC will host a seminar titled 'Is Your Business Future Secure,' the Chamber of Commerce and BEDC will host two live forums on creative technology, and Washington Mall will undergo a major upgrade.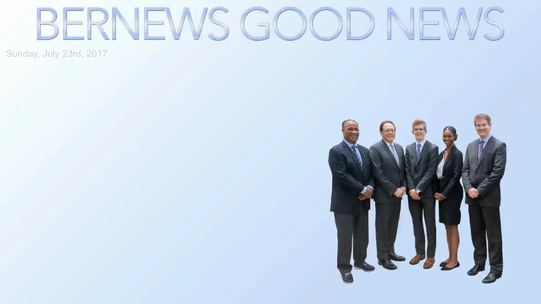 Other good news stories included Jesse Washington being named Bermuda's flag bearer for the Commonwealth Youth Games, Patrick Nisbett concluding competition in Belgium, the Under 19 Rugby Team traveling to Miami, and Regino Smith being named Cricket Player of Week.
In an effort to highlight some of positive news happening in our community, we supplement our standard morning and evening email newsletters with a special Sunday "Good News" email newsletter edition, and also produce a highlight video and article which strictly focuses on the positive news about Bermuda and Bermudians from the past week.
You can sign up to have the free newsletter delivered via email here, and/or access the links below. In addition, for those who like positive news, please feel free to visit our sister site ForeverBermuda.com, which seeks to showcase the best of Bermuda as well as provide information and listings for visitor related services.
Links to some of the 'good news' from the past week are below:

Read More About