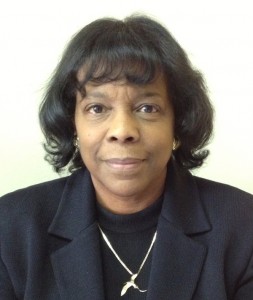 Bermuda College announced the appointment of Dr. Phyllis Curtis-Tweed as the new Vice President, Academic and Student Affairs.
"Dr. Curtis-Tweed graduated from Emory University with a Ph.D. and then pursued post-doctoral training in psychology in the highly selective Clinical Research Programme in Social Psychiatry at Harvard University," the College said.
"She has served as an instructor in psychology at Harvard Medical School and taught at the Harvard Graduate School of Education, Simmons College and at the Harvard affiliated Hospitals.
"She has also published and presented at national and international conferences on issues in psychology and education.
"Dr. Curtis-Tweed is a referee for the Journal of Moral Education and an Executive Board Member and Treasurer for the Association for Moral Education.
"She also worked with Dr. John N. Gardner on validating the Foundations of Excellence in the first year experience and served as a liaison for project with numerous colleges in the United States.
"Dr. Curtis-Tweed joined the faculty at Medgar Evers College of the City University of New York [CUNY], serving as Director of the Freshman Year Programs, Assistant Provost for Assessment, and Associate Provost.
"She then joined the staff at Oakland Community Colleges as College-wide Academic Dean for five campuses with more than fifty-thousand students. She has also served as an external evaluator for accrediting agencies including the Southern Association of Colleges and Schools [SACS] and the Western Association of Schools and Colleges [WASC].
"In January 2014, Dr. Curtis-Tweed returned home to become the seventh principal of The Berkeley Institute.
"Dr. Curtis-Tweed assumed her responsibilities at Bermuda College in August and says she is looking forward to becoming a part of the college community and interacting with faculty and students as the new academic year begins.
"Some of her goals include: enrolment management, strengthening current articulation agreements, establishing articulation agreements with UK schools, and assisting with the establishment of the College's 2018 Strategic Plan."
Bermuda College President, Dr. Duranda Greene stated, "Dr. Curtis-Tweed comes to the College with a wealth of experience in higher education.
"Her work and research with John N. Gardner, the founder of the First Year Experience, will be an asset in helping the College as we set to increase retention and student success."
"Bermuda College offers quality teaching and quality programmes in a caring environment that indeed sets our students on paths to success as stated in the Bermuda College Mission," Dr. Curtis-Tweed said.
"I look forward to working with the community to realize the potential of our students and of the College at large. I will work with Dr. Greene, our faculty, and students in facilitating student success at every level."

Read More About