The City of Hamilton has advised that with the new barrier payment system in place at PLV Car Park, a new layout has been created at the entrance/exit of Par-la-Ville Car Park to accommodate the now two exit lanes of traffic from the lot.
"After turning left at the top of Queen Street, the left, westbound lane now directs motorists to turn into the car park," the City said.
"If you wish to drive westbound along Church Street and not use the lot, motorists must use the right lane once they turn left off of Queen Street.
"This new layout has been created to provide a higher level of safety for the two lanes of traffic exiting the lot on to Church Street. The photo below should help.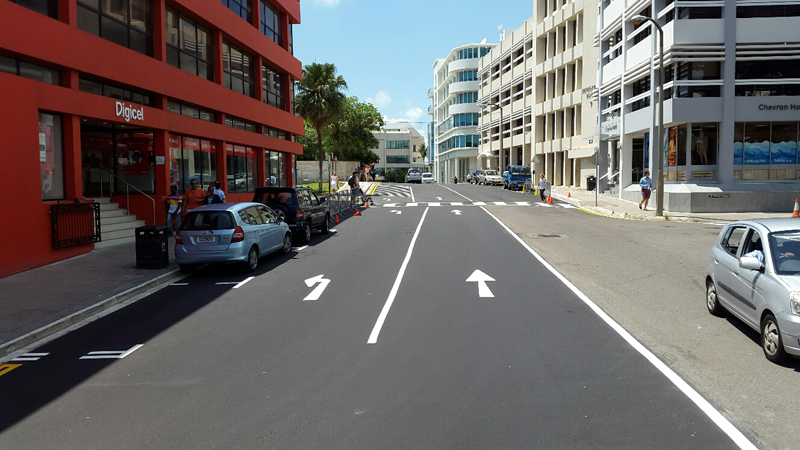 "The City wishes to thank everyone for their patience and understanding. Any questions regarding the above may be directed to Ian Hind, Senior Engineer on 279-5250 or email ihind@cityhall.bm."
Read More About