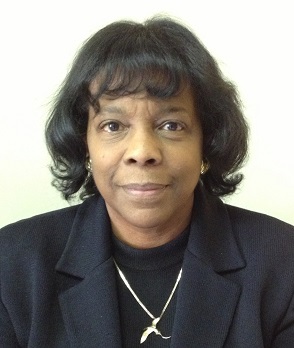 Berkeley Institute's Chairman of the Board Craig Bridgewater announced the appointment of Berkeley Alum, Dr. Phyllis Curtis-Tweed, as the school's seventh Principal.
Dr. Curtis-Tweed will take up the post on 2 January 2014 and will be in place for the new school term which commences on January 6th .
Mr. Bridgewater said, "Dr. Curtis-Tweed brings a wealth of experience and is committed to student and teacher excellence. The Board is pleased that she is prepared to return to Bermuda to share her knowledge and learning and lead The Berkeley Institute at this time in our academic history.
"She is very pleased to accept the position of Principal at The Berkeley Institute and is looking forward to working with students, staff and faculty to make a positive contribution at the Berkeley.
"Dr. Curtis-Tweed, a Berkeley graduate, attained her bachelor's and master's degrees in foreign language education from the University of Maryland. She qualified to teach and taught for 6 years in middle/junior and high schools in the United States."
He continued, "As a doctoral assistant, Dr. Curtis-Tweed taught university courses in statistics and psychology as well as supervised student teachers. After attaining her Ph.D. in Education Studies with a concentration on psychology, she completed post-doctoral studies in psychology at Harvard University. She also served as a lecturer in psychology at the Harvard Medical School.
"For the past fourteen years, Dr. Curtis-Tweed has worked as a faculty member and administrator in higher education. She was employed for ten years at Medgar Evers College of the City University of New York [CUNY], which is a traditionally comprehensive open enrollment institution with a student population of approximately 6,800."
Dr. Curtis-Tweed was initially hired as a faculty member and Director of the Freshman Year Program. In this capacity she taught, advised, and counseled first year and second year students.
Later, as Assistant and then Associate Provost, her duties included the oversight of assessment, institutional research, strategic planning and curriculum development, developing and monitoring university-supported undergraduate education programs, and collaborating with faculty to structure faculty development workshops.
"Dr. Curtis-Tweed is currently Dean of the Division of Art, Design, and Humanities at Oakland Community College in Michigan. Her portfolio includes academic planning and supervision for the 14 disciplines and 24 departments of the Division of Arts, Design and Humanities at all five of their campuses, supervising more than 200 faculty and serving and supporting more than 30,000 students.
He added, "I would like to thank every one of you that was involved in the recruitment process. This is indeed one of the most important decisions that we have had to make in recent times.
"I would also like to take the opportunity to thank and congratulate Acting Principal Ms. Keisha Douglas who during the first semester has done an outstanding job in leading the School, demonstrating sound leadership and a commitment to excellence.
"Dr. Curtis-Tweed will be supported by an outstanding team of Deputies, faculty and staff. The Board is confident that all of our collective efforts will result in continued success for our students and the Berkeley family. I also thank you in advance for your support in this time of transition."
Read More About