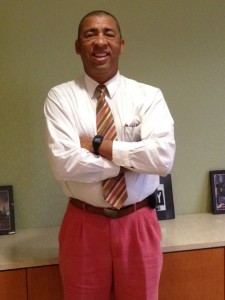 Life insurance can cover a range of important uses such as helping businesses carry on and ensuring your mortgage is covered.
Those will be some of the key issues addressed in a series of workshops to be held by Colonial Life as it marks Life Insurance Awareness Month [LIAM] in September.
Sheldon Maybury, Colonial Life's sales supervisor who will lead the workshops, said: "We have been staging events to mark LIAM for several years now because it is such an important issue.
"People do not really understand all the uses life insurance can have. It is not just there to provide burial funds after a person's death, it can pay the mortgage or it can ensure that a person's business can continue to run."
Mr Maybury said Millennials should pay particular attention to the need for life insurance because "the younger you are, the more cost effective it is".
"Our financial responsibilities can mount up quickly, people get married, they buy a house, and the most unfortunate things can happen at any time."
The workshops start on September 6 with a talk on Mortgage Protection and Estate Planning; on September 13, there will be a session on Important Questions for Couples and Millennials; Covering the Human Side of Business will be addressed on September 20 and on September 27 the workshop will focus on Life Insurance as an Asset Class.
All the workshops take place from 12.30pm to 1.30pm at Colonial Life Assurance, on the second floor of Jardine House, on Reid Street, and a light lunch will be provided.
To reserve a place or to get more information contact Mia Gibbons on 278 2884 or email mia.gibbons@colonial.bm.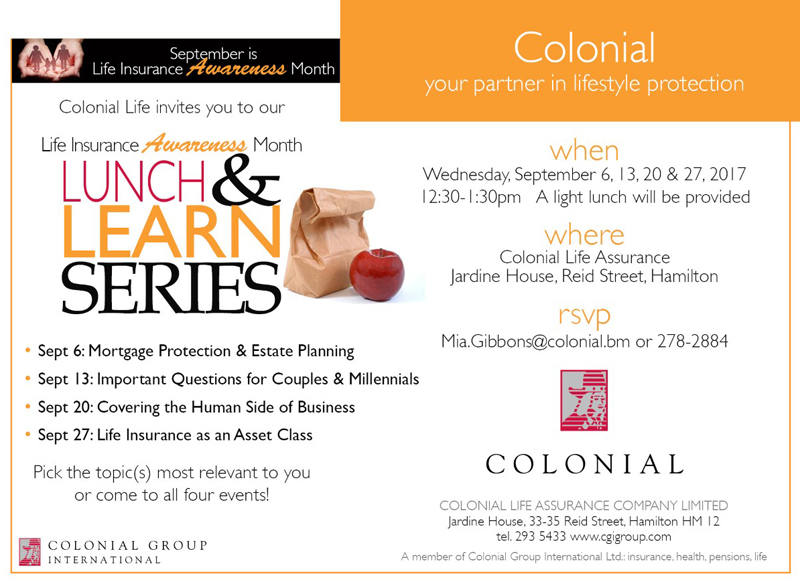 Read More About