In the third in a series of profiles of football players who will be part of the team representing Bermuda at the CONCACAF Caribbean Women's U17 Qualifier this month, we spotlight 13-year-old Satia Burchall.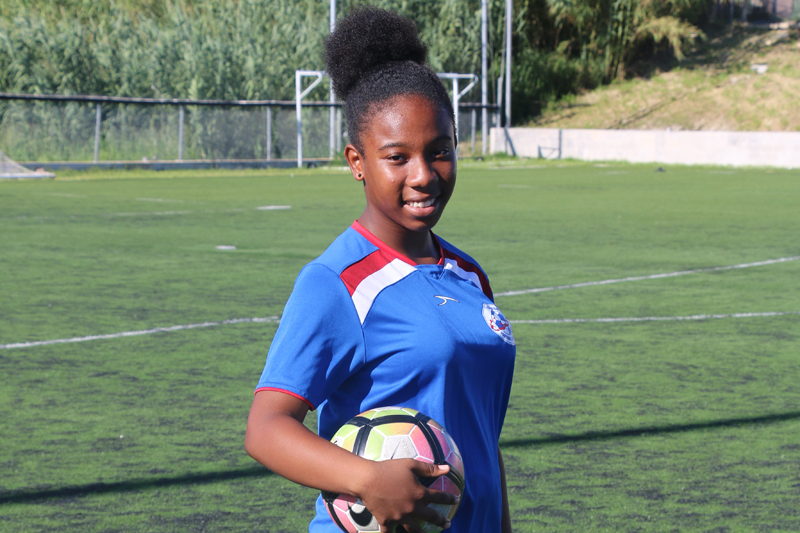 1. How does it feel to have been selected for such an elite squad?
It feels nice because I feel like I have worked very hard and have been very committed to the sport.
2. How will you prepare for the competition?
I train in the mornings with my Godpa, doing extras, he gives me some technical drills and helps me with my fitness.
3. When did you start playing football and what prompted you to start?
I started at 8 years old and I started because my daddy had played as well, in the position that I now play.
4. What are your plans for your time in St. Lucia besides Football?
I plan to work hard and just get more comfortable with my teammates.
5. Which Bermudian athlete, coach or sporting figure do you admire most and why?
Nahki Wells because he has made it to a professional level and I would like to hopefully get there as well someday.

The CONCACAF Caribbean U17 Qualifier will take place this month in St Lucia, with the Bermuda team set to match up against St Lucia on August 22nd, Antigua & Barbuda on August 24th, and Aruba on August 26th.

Read More About