Norwegian Cruise Line said that the Norwegian Breakaway will be departing Bermuda a day early this week to avoid the path of hurricanes in the Atlantic.
The announcement on the cruise line's website said, "At Norwegian Cruise Line, the safety and security of our guests and crew is of the utmost importance.
"The company is closely watching Hurricanes Maria and Jose in the Atlantic, and will be slightly modifying the itinerary for Norwegian Breakaway, to ensure that our guests have the best vacation experience possible.
Graphic from the BWS 12 noon update today showing Hurricane Maria's expected path: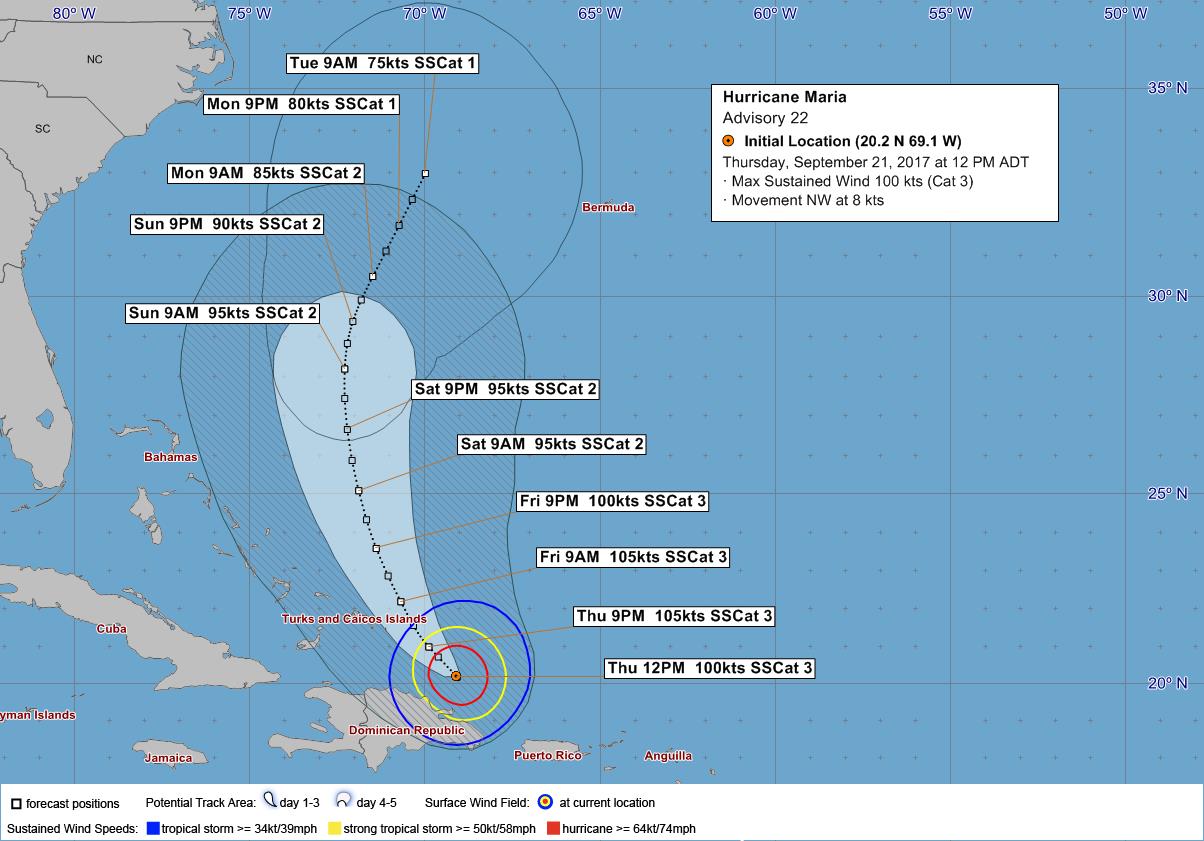 "To avoid the storm's path, Norwegian Breakaway will sail a longer route back to New York for her cruise that departed on Sunday, September 17.
"Norwegian Breakaway will now spend two days in port in Bermuda and depart a day early at 6 p.m. on Thursday, September 21 and will arrive back in New York on Sunday, September 24, as scheduled.
"We are saddened by the devastating impact Hurricane Irma has had on several islands in the Eastern Caribbean, ports that we have called on since the start of our 50 years in business.
"We are working with our partners on the ground to provide assistance to ensure these spectacular destinations are up and running and ready to welcome guests again very soon. "

Read More About