The North Village Community Club [NVCC] will deliver a new twist to "Sunday Football" at its first home season opener at Bernard's Park on Sunday [Sept 24].
A spokesperson said, "In the first-ever initiative of this kind, NVCC will partner with Soul Food Promotions and "De Fun Zone" to mix mobile entertainment with the island's love of sports.
"While the official BFA game between Rams and the Blazers, will take place on the field, a match- up of a different kind will be unfolding from 3– 5pm, where, for a cost of $10, a variety of interactive activities and games such as PlayStation 3, X Box 360, Car Tracks will be organized for the young people who love the technology side. But it doesn't stop there."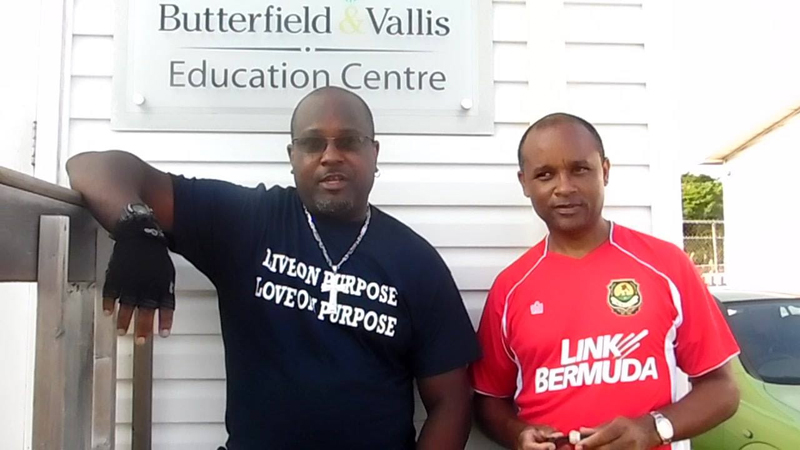 "Old favorite board games such as Checkers, Chess, Connect Four, Scrabble and Pictionary will be on hand for the young at heart who want to brush up on their skills and take a trip down memory lane.
"Our Butterfield and Vallis Education Centre [BVEC] will be transformed into a space where our young people can have fun in a safe, healthy environment. Our adult members can also join in, test their skills on the technology-based games or introduce the younger folks to the more traditional activities."
"De Fun Zone Manager Lynwood Richardson, also known as Brotha Richie, is looking forward to the day with great anticipation because this is the first time that a Football Club has engaged with De Zone in such a meaningful way."
Mr. Richardson said, "It is always our goal to bring the fun and we will be bringing the fun to NVCC on Sunday."
"He further noted that this inaugural event clearly highlights the commonality that Soul Food Promotions and North Village share – love of community and consistent hard work to impact people in a positive way.
"NVCC Vice President, Allan Young thanked the Fundraising Committee for their hard work. He noted the team always tries to step outside of the box and create something new. As innovation and fresh ideas are a part of the North Village heritage, this was no different."
Mr. Young said, "The goal will be to engage the young people in a safe and enjoyable environment. Parents will be able to enjoy the game with family and friends, knowing that their children are in a safe and productive environment."

Read More About
Category: All, Entertainment, Sports