Following the devastating impact of Hurricane Irma on islands in the Caribbean, the local community has donated over $31,000 to the Bermuda Red Cross to assist the hurricane relief efforts.
In addition to the financial donations, Bermuda is also sending six BELCO linemen to the BVI, has sent a contingent of 30 soldiers and six police officers to the Caribbean, and BHB's Director of Emergency and Hyperbaric Services Dr Roslyn Bascombe-Adams is in the BVI assisting the hurricane relief efforts.
Bermuda soldiers board the plane yesterday heading to assist in the Caribbean: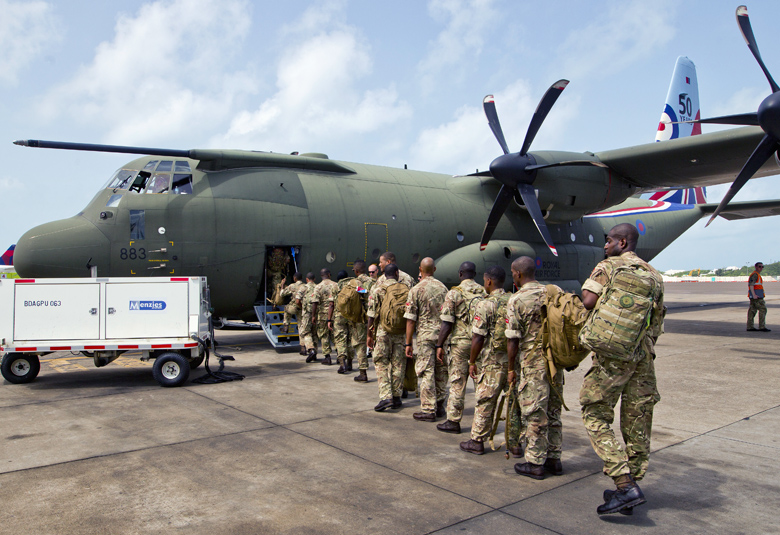 The Bermuda Red Cross said, "We are pleased to announce that the funds received from Bermuda residents to date are just over $31,000.
"This weekend A.S. Coopers is encouraging clients to make a donation at the A.S .Coopers, Astwood Dickinson & Vineyard Vines stores which will be matched by the company unto $5,000.
"Additional accounts that are open through which people can donate. PTIX have set up a fund page on Red Cross's page to allow for donations. They will not be adding any additional charges to Red Cross through this method.
"The Bermuda Red Cross account at Clarien Bank is now able to receive donations: Bermuda Red Cross, Savings A/C 40 10 03 5760.
Bermuda's BELCO lineman crew which will be assisting restoration work in the BVI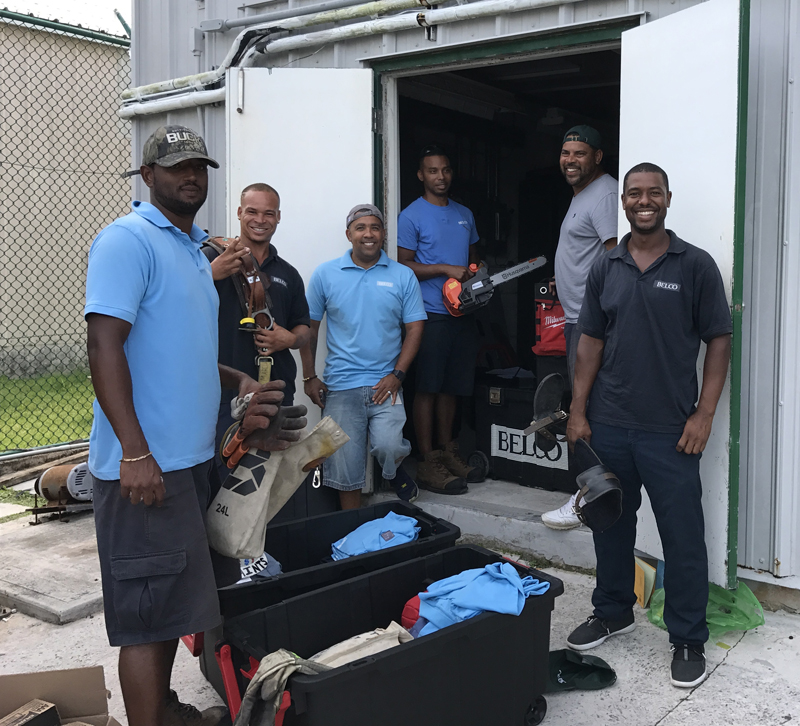 "Next Friday, 22 September there will be a Happy Hour for a Cause hosted by Gosling's and held at the Gosling's Wine Cellar from 6 pm – 9 pm. There will be a variety of spirits, wines, craft beers, and champagne with canapés on offer.
"The price is $60 per person before the date or $70 at the door. To order your ticket, please call 236-8253 ext. 223 or email fundraising@bermudaredcross.com. There are some great prizes donated by Coco Reef, Graham Foster, Gosling's and Rosewood Tucker's Point."

Read More About