[Updated] A contingent of the Royal Bermuda Regiment and Bermuda Police officers will deploy to support the UK's efforts in the Caribbean Overseas Territories devastated by Hurricane Irma.
A statement from Government House said, "The contingent is ready to go with arrangements being made for deployment via UK military airlift.
"They will deploy to Barbados in the first instance where they will be despatched to whichever Territory has most operational need.
"Bermuda police are expected to move onwards to the British Virgin Islands where they will join UK and Cayman Islands police already supporting law and order there.
BBC news report on the hurricane's impact on BVI:
"Regiment soldiers will be embedded with the 24 Commando Engineer Group where they will put their specialist Hurricane response skills to best use."
Governor John Rankin said "I am pleased that the Royal Bermuda Regiment and the Bermuda Police Service will play this role in providing support to those Overseas Territories which have been so badly affected by Hurricane Irma.
"Both Services of course have experience of hurricane response in Bermuda and that experience will I am sure be put to good use in helping our neighbours in the Caribbean yet again."
Government House noted that this is the "7th time the Regiment has been called upon to assist its Caribbean neighbours with Disaster relief, having deployed most recently to the Turks and Caicos in 2008, Grenada in 2005 and the Cayman Islands in 2004.
"On this occasion the Royal Bermuda Regiment will join the huge UK effort including over 700 troops and 50 police officers to support the islands' recovery from the devastating effects of Hurricane Irma.
"RFA Mounts Bay was on hand to provide immediate support and HMS Ocean will arrive in the coming days with further relief stores. In the meantime several flights a day have been supplying shelter, sanitation, food and water as well as medics and other experts from the UK," Government House said.
Update 3.24pm: Bernews visited Warwick Camp where the contigent is preparing to leave and spoke with Governor John Rankin, National Security Minister Wayne Caines, Regiment Major Warren Furbert and Deputy Commissioner of Police Paul Wright about the deployment, with audio of all four below.
Governor John Rankin:
National Security Minister Wayne Caines:
Deputy Commissioner of Police Paul Wright:
Regiment Major Warren Furbert:
Update 3.36pm: Photos showing the contingent preparing at Warwick Camp this afternoon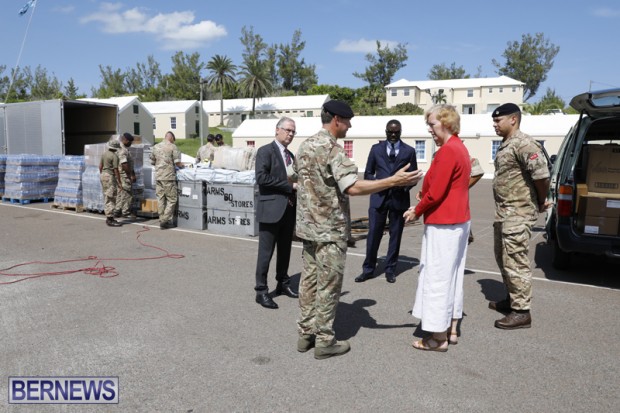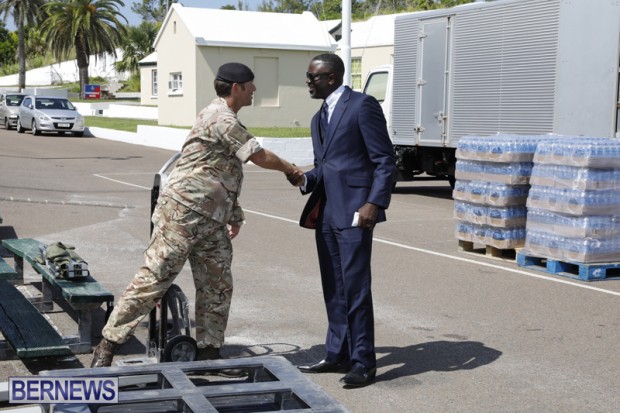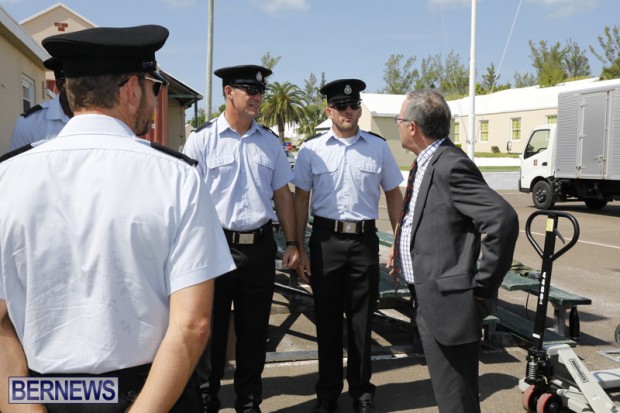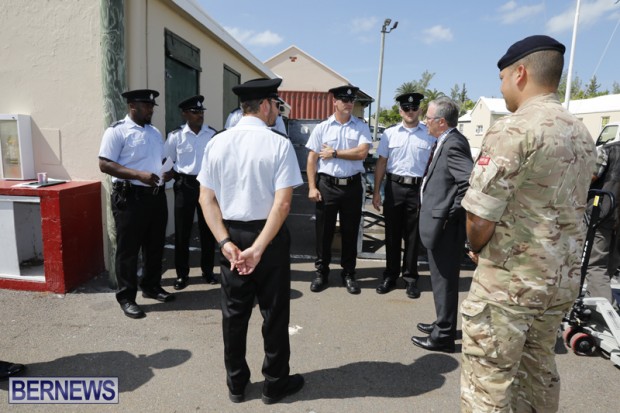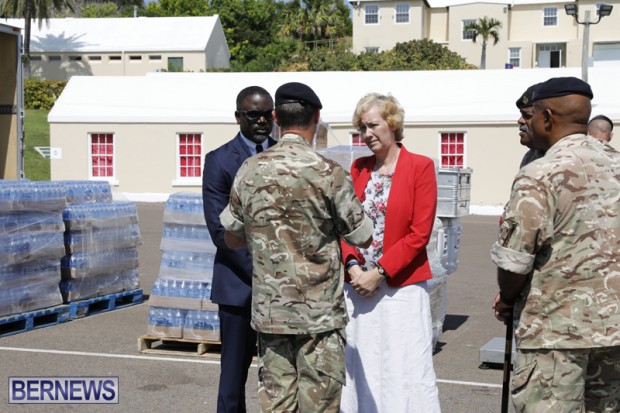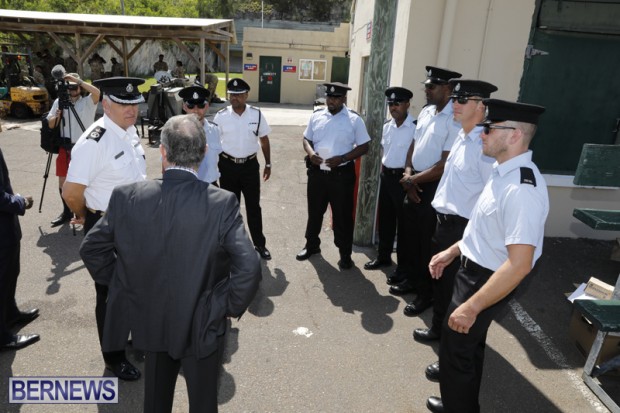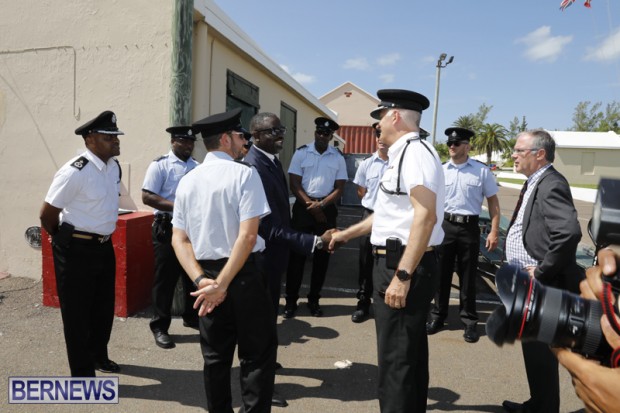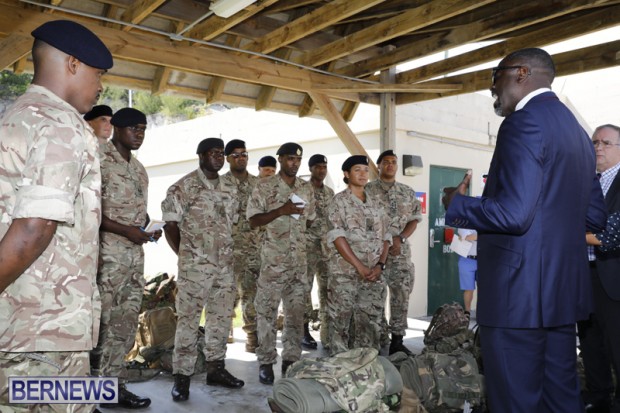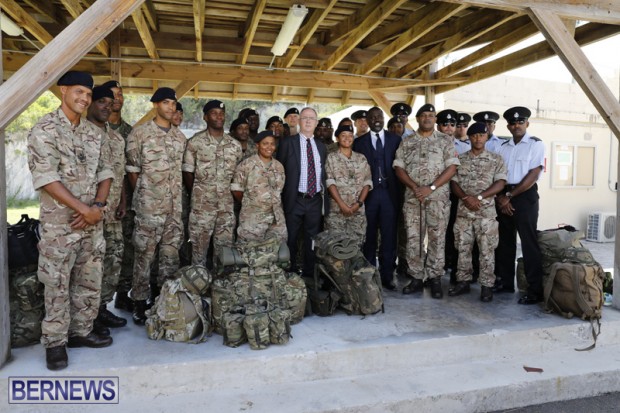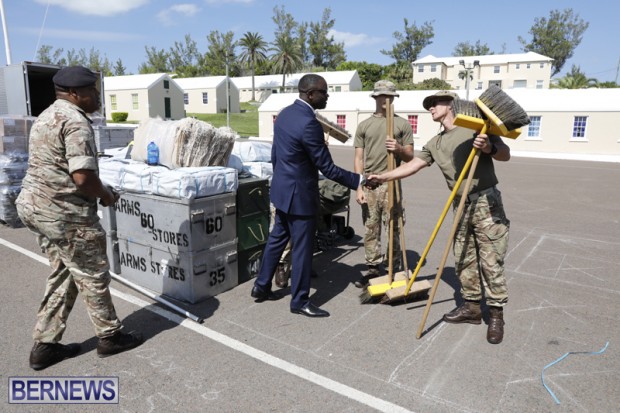 Read More About