Artist Joan K. Aspinall has teamed up with Dominican Jeannine Smith to raise funds for hurricane relief efforts in Dominica through the sale of her art, with a display to be available in the Washington Mall today [Oct 27] and tomorrow [Oct 28].
Ms. Aspinall said, "Art is not only a visual pleasure, it is an instrument to earn funds to lessen the sufferings of a stricken people. My art is a contribution from the heart to the people of Dominica."
On her three visits to the island, Ms. Aspinall said, "I was so happy to see the progress they made after the devastation of Hurricane David in the 70′s. I raised funds to help them at that time as well, and even met their lovely former Premier Eugene Charles."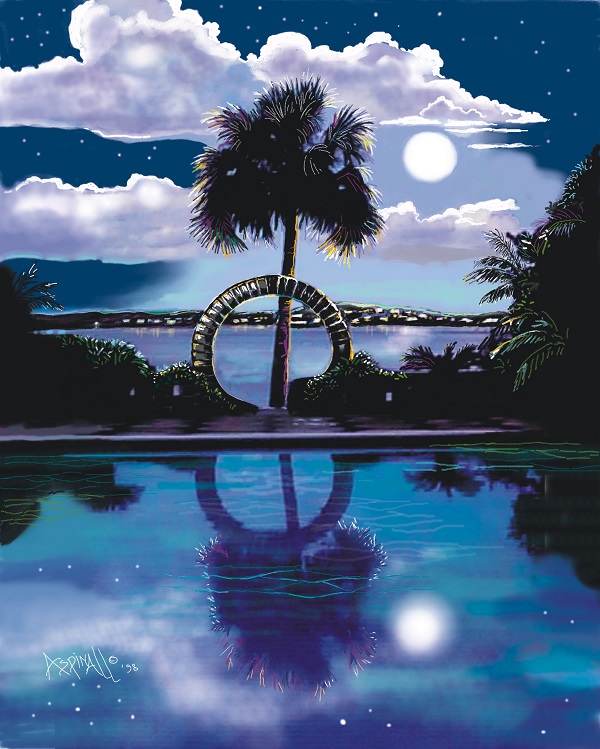 This year, she observed that new houses were constructed of cement block, gardens were overflowing, and the magnificent rain forests were a dense, vibrant green. She cannot believe the horrendous devastation she has seen in recent photos. "It is heart sickening," she stated.
Ms. Aspinall, representing Pina of Bermuda, has combined efforts with Dominican Jeannine Smith to raise funds for the ravished island through the sale of her art.
She is donating a thousand of her art prints, large lithographs and canvases, allowing the public an opportunity to contribute to Dominica's recovery while receiving a gift of art in gratitude from the people of that nation.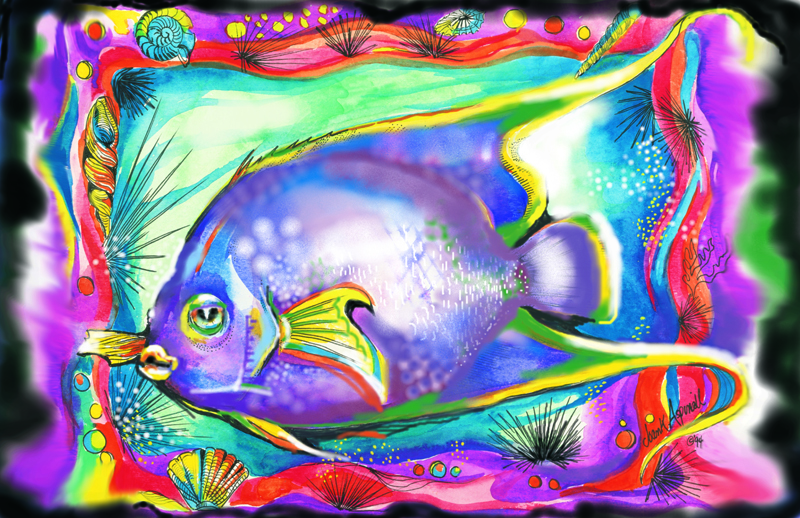 This is not the first time art has been used for charitable purposes. A similar service of selling Ms. Aspinall's art prints after 9/11 raised funds for the Firemen's Association, with Norma Nottingham taking a cheque from Bermuda and personally delivering it to their headquarters in New York.
A display will be setup in the Washington Mall today [Oct 27] and tomorrow [Oct 28] and will be present for several days in November.
Asides from art, photos of the current devastation are contrasted to others portraying the former, flourishing landscape. Residents from Dominica will be on hand to talk to the public about their island.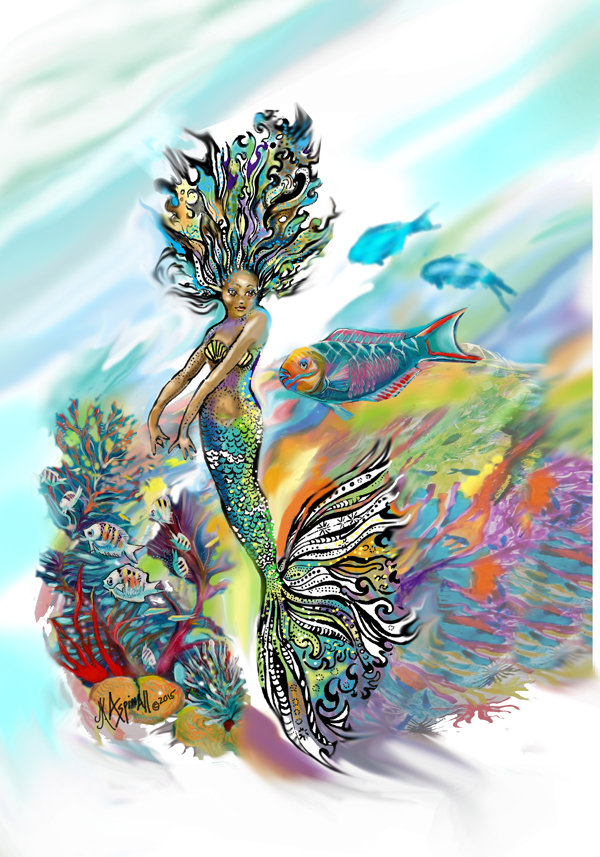 "We are grateful to Julie Mayor, Concierge of the Washington Properties, and General Manager, Paul Slaughter, for giving us this opportunity to proceed with our idea," said Ms. Aspinall.
"Without their help, we would have had a hard time trying to individually reach the public. We are not a charity holding out a tin cup. This is an entirely different concept. If you give us something, then we will give you something back."
A fee of $10.00 will earn a packet of four small art prints; the same prints when matted sell for $15.00 each, enabling a customer using standard cut mats to make good Christmas presents.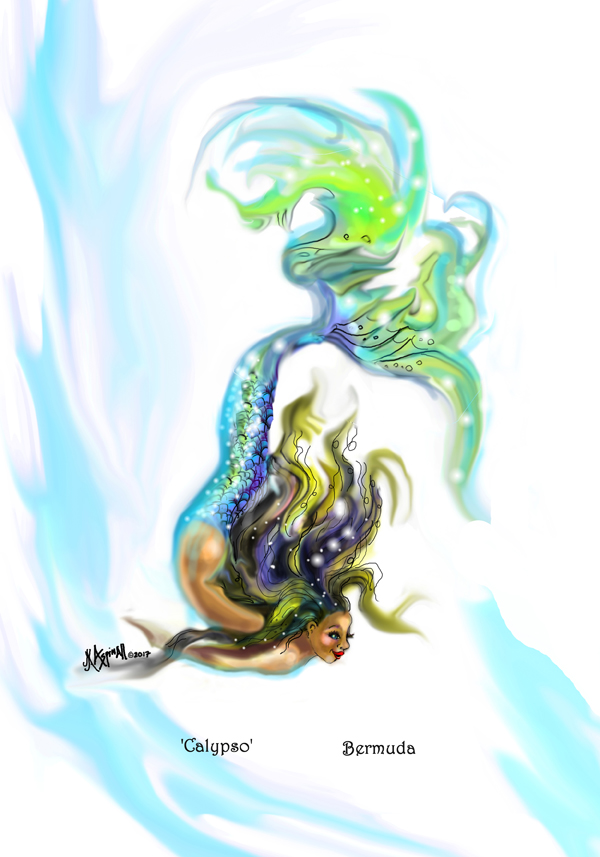 A fee of $20.00 plus earns a large, signed lithograph, while smaller contributions will also be rewarded.
Ms. Aspinall said, "I had prints in canvas of our magical mermaid collection especially made for this event. I would love to sell my large canvases as well, and am willing to turn over the full price to Dominica.
"They would be ideal for commercial businesses, offices, or private collectors."
Anyone interested can contact MS. Aspinall at joankaspinall@yahoo.com. For more information about sale of art in the Washington Mall, contact Jeannine Smith at jmsmith@livenet.bm.

Read More About
Category: All, Entertainment, News