The Centre on Philanthropy has a new website under construction, under sponsorship from BeesMont Law Limited.
A spokesperson said, "The Centre on Philanthropy is most pleased to announce that through the generous sponsorship of BeesMont Law Limited, our new website is currently under construction.
"The combination of a new website equipped with new tools and modern functionality, will allow the provision of improved user experience, improved communication to all stakeholders, increased traffic, increased collaboration across the sector, and improve the level of engagement and measurability by non-profit, volunteers and community participation.
"The website redesign will provide us with the opportunity to visually refresh and revitalize content to breathe new life into it, to bring it in line with our strategic focus, while also employing new technologies to enhance usability across all platforms and provide improved navigation and user experience within a more dynamic presentation of the information and visuals."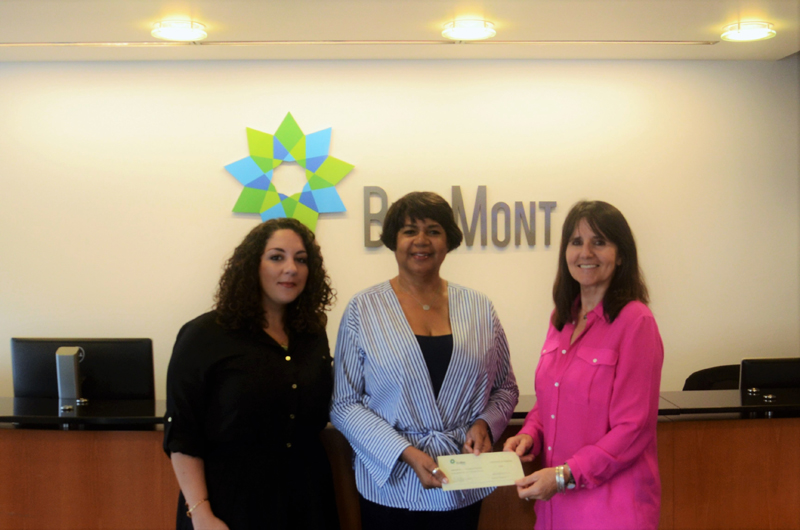 "The provision of a modern CMS programme will also facilitate improved access to update information, visuals and graphics on the website as needed."
Stephanie Sanderson, a previous Director on the Board of the Centre on Philanthropy and Corporate Partner at BeesMont Law Limited said, "We are delighted to sponsor this project which I know has been in the works for a long time and is now coming to fruition.
"We can't wait for the launch of the new website which will be of great benefit to the Centre on Philanthropy's members, donors and volunteers."
Sharon A. Beesley, Partner and CEO of BeesMont Law Limited, added, "BeesMont Law has a long history of corporate social responsibility and we are pleased to be able to support such a worthy organisation which supports and provides services to Bermuda's Third Sector."
Elaine Butterfield, Executive Director of the Centre on Philanthropy stated, "We are most appreciative to receive $5,000 from BeesMont Law to assist us in realizing this long outstanding upgrade project.
"Users can expect features such as: ability to interface with new technologies i.e. smart phones, apps, etc., vastly improved usability, a new link to our Volunteer program with greater tracking capabilities, a community calendar and much more. Stay tuned for updates and a launch date."
"For more information on the Centre on Philanthropy please contact us at info@centreonphilanthropy.org or facebook or at [441] 236-7706."
Read More About
Category: All, technology