Jonathan Outerbridge, an apprentice working in Bermuda Air Conditioning's Heating, Ventilation & Air Conditioning [HVAC] Service Department, graduated from Bermuda College as part of the BAC Apprenticeship Programme, which offers people a chance to work at BAC with a regular salary while attending Bermuda College two to three days a week.
Mr Outerbridge graduated from CedarBridge Academy in 2010 with a high school diploma, after which he worked at the newspaper for five years as a Senior Pressman until joining the BAC Group's Apprenticeship Programme in 2015.
He felt that the programme would give him the opportunity to enter an industry that, in turn, could provide a secure, sustainable future as technology evolves and grows.
As part of the Apprenticeship,  Mr Outerbridge attended Bermuda College, graduating this year with an Associate of Applied Science [HVAC] degree."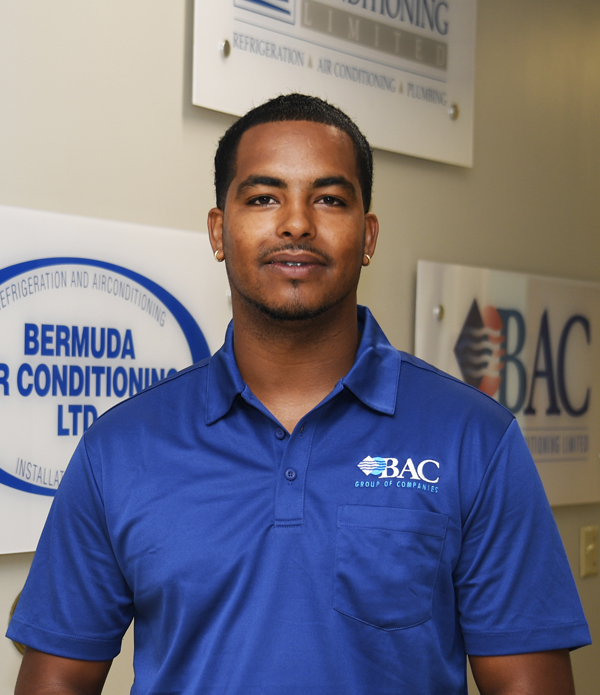 Mr. Outerbridge said, "One of the main benefits of being an Apprentice is that by combining theory with practical experience, I've now got a greater understanding and respect for the field of HVAC technology."
The hands-on experience he gains at the Company through being paired with a variety of senior technicians on a daily basis enables him to learn directly from the experts while in the field.
The BAC Apprenticeship Programme takes five years to complete and includes two years participating in a Trade programme at Bermuda College or any other recognised/accredited educational establishment.
Apprentices continue to work at BAC with a regular salary while attending Bermuda College two to three days a week, and tuition fees are refunded upon successful completion of the course.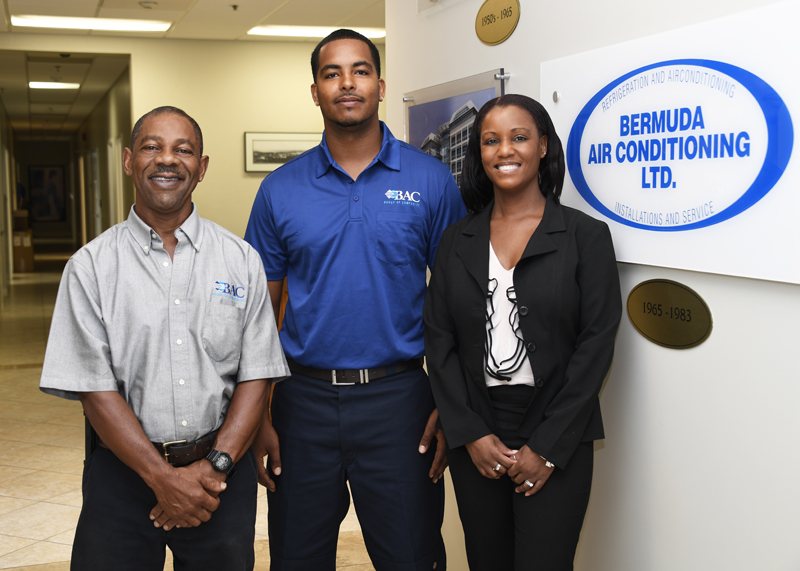 Asked whether the programme was of benefit beyond the practical and theoretical tuition, Mr. Outerbridge said, "The BAC Apprenticeship Programme helped me to grow as an individual by instilling the discipline, determination and motivation needed to achieve my goals at the College as well as at BAC.
"The company has also been very supportive and flexible, allowing me to work outside of school hours so that I could get the best of both worlds. I am very grateful to BAC and Bermuda College for giving me this opportunity, as it has positively helped shape my future."
In congratulating Mr Outerbridge upon his graduation from Bermuda College, HVAC Service Supervisor, Vance Hollis, said, "BAC strives to make sure that all of our Apprentices have the best opportunity to gain knowledge in all aspects in our industry, and we take pride in making sure our Apprentices complete the full programme.
"Jonathan represents the hard work and determination that it takes for this programme to succeed."
The BAC Group encourages anyone interested in joining an Apprenticeship Programme in any of the Group's divisions to contact Kama Smith, HR/Payroll & Administration at 292-0881 or ksmith@bac.bm to find out what opportunities may be available.

Read More About