The Corona League 2017-18 season has been officially launched, with League President Mike McGrath calling it "a season of welcomes."
President McGrath said, "I'd like to welcome you all to the launch of Corona League 2017-18 season. A time to catch up with old friends and welcome new ones to the 9th season of the Corona league at the refurbished home of the Corona League BAA.
"The 2017-18 is a season of welcomes.
"Another exciting season awaits us and starts on Friday with the Coronita Charity Cup being contested by the league winners West End United and the BTC cup winners Footy Kings. Friendly rivalries resume at 7pm at BAA's Goose Goslings Field.
"Which will warm things up nicely for the full Corona League start the following Friday. Corona Extra's little sister Coronita allowing us to give back to the community that enjoys and supports the Corona League."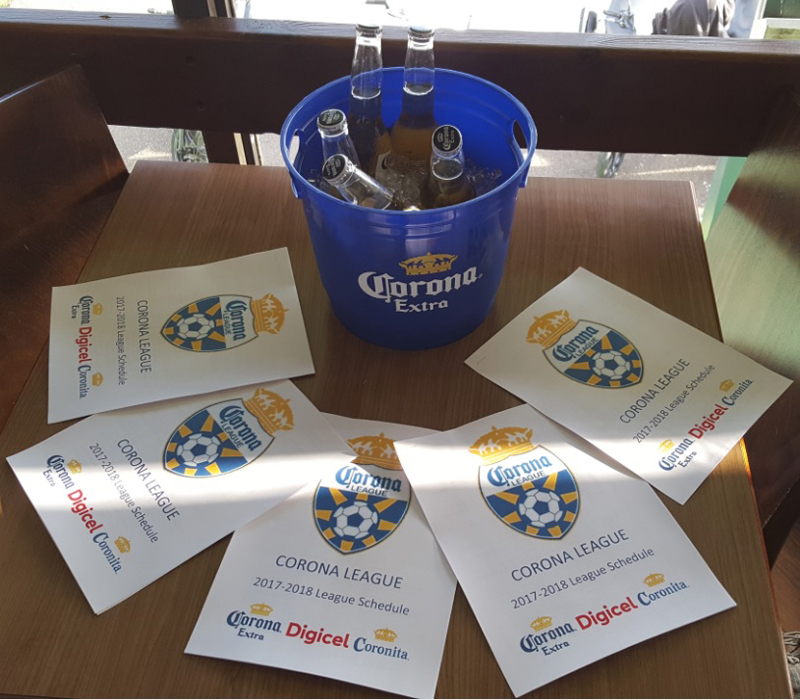 "Our first welcome of the evening is to the Royal Bermuda Regiment, who after helping out in our sister islands arrive back just in time for kick off.
"It's always nice to know people can't live without us even if it isn't surprising and so our second welcome is a welcome back to North Village community club. I am sure both teams will be a great addition to the league and will be welcomed into the Corona Family.
"With the two teams joining we say good bye to both Butterfield and Vallis and good bye to the bye week meaning you can see your favourite team at BAA's Goose Gosling Field every week. The teams competing for the league title this season will be:
"BAA Wanderers FC, Flanagan's Onions FC, Footy Kings FC, Lock & Key FC, North Village Community Club, Robin Hood FC, The Royal Bermuda Regiment, Tuff Dogs Sports Club, Vasco Da Gama and West End United
"After the excitement of the Coronita Charity cup the anticipation will build till the league kicks off on Friday 13th and there can't be a more dramatic date than that.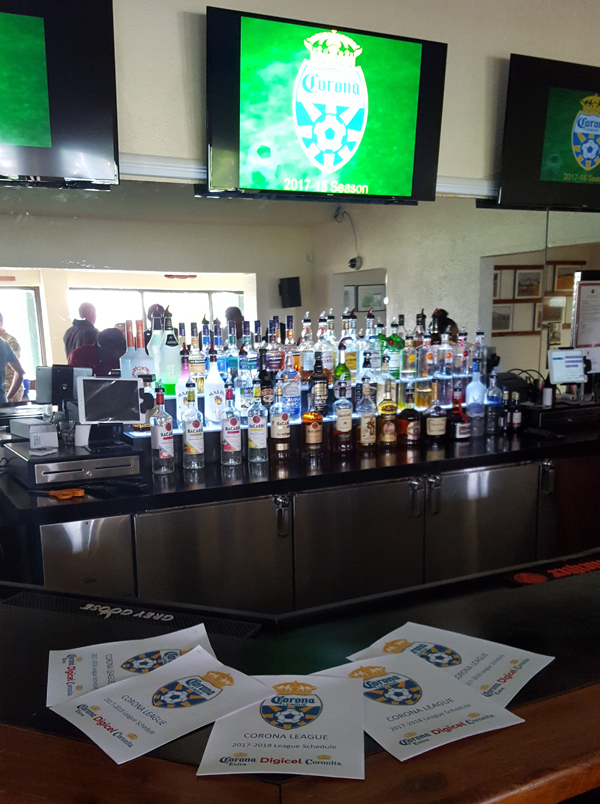 "With a break for Christmas and Cup rounds filtered into the schedule the league continues deep into April when we find out who is the 9th league Champion. We all know there will be plenty of drama and exciting football on the journey to discover that name.
"Kick off times will push back to 7pm and 9pm on Fridays to allow everyone to get full warmed up and raring to go and Saturday will host 2pm, 4pm and 6pm kick offs.
"And we welcome even more as we welcome Digicel to the Corona league Family as they sponsor this year's knock out cup competition.
"The Digicel Cup will see a preliminary round on 1st December which signs us off for Christmas and all its parties then return for the quarter final rounds on 2nd & 3rd February which will let us know who will compete in the Semi Finals on 9th March for a ticket to the final which sees us sign off on the 2017-18 season on the 20th April.
"To finish I would like to thank the board members for all the hard work they do, donating their time to make the league what it is. Obviously a big thank you to all of our sponsors who work so hard with us to create an enjoyable league for the players and the community.
"I would especially like to thank Goslings who have been with us since day one and for always bringing the ice cold Coronas wherever they go."
The full Corona League 2017-18 schedule follows below [PDF here]:
The full Corona League Launch presentation follows below:

Read More About