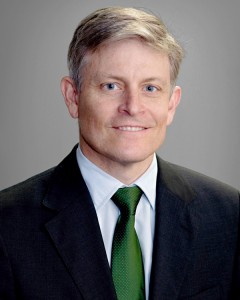 Conyers Dill & Pearman announced that Christian Luthi has been elected as Chairman of the firm, effective 20 November 2017.
He will succeed Narinder Hargun and David Lamb who have been Co-Chairmen since 2012.
Mr Luthi is an experienced litigator. He joined Conyers' Bermuda office in 1994 and has an active commercial practice, including high profile international disputes. He has appeared in numerous matters before the Bermuda courts.
"Narinder and David have been invaluable leaders during their term, providing guidance and ensuring continuity as business and markets have changed. I look forward to making a positive impact on service to our clients and for our people at the firm, as well as working with the board and management to strengthen our position as a leading international law firm", said Mr. Luthi.
Narinder Hargun, Director and Head of Litigation & Restructuring, Bermuda office, commented, "I am delighted Christian has been appointed as Chairman. He is a natural leader and has the respect of the firm and the community at large".
"I would like to congratulate Christian on his election and look forward to this new phase at Conyers under his leadership", added David Lamb, Partner, Hong Kong office.

Read More About