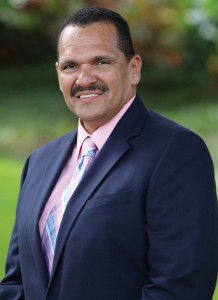 The Government announced the appointment of Mr. Lloyd Fray to the post of Chief Information Officer [CIO] for the Information and Digital Technologies Office.
Mr. Fray will work under the direction of the Permanent Secretary for the Ministry of the Cabinet Office with Responsibility for Government Reform.
Among his duties, Mr. Fray will be responsible for leading the formation, implementation and service delivery of Information Systems [IS] and Information Technology [IT] strategies for the Government.
The appointment of Chief Information Officer is made by the Governor after consultation with the Public Service Commission per Section 87 of the Bermuda Constitution.
His position takes effect tomorrow, November 14th.
Mr Fray is well known in the business community particularly the technology and telecommunications industry. In August 2012, Lloyd Fray was appointed to the Chief Executive Officer's role at KeyTech Limited [now One Communications].
In the ten years prior to leading the KeyTech Group, he served as Chief Executive Officer for the KeyTech subsidiaries M3 Wireless, Logic Communications, and the Bermuda Telephone Company.
Before joining KeyTech Limited, Mr. Fray held the position of IT Director/Chief Information Officer for the Mutual Risk Management Group where he oversaw numerous specialty insurance systems implementations and was responsible for the core infrastructure, telecommunications and security.
Mr. Fray has extensive experience in both Information Technology and Telecommunications. He received his executive education and training from the London Business School and the American Management Association.
Read More About
Category: All, Business, News, technology