The winners of the fifth annual Charity Christmas Tree Event held at Washington Mall have been announced, with the Friends of Hope Academy taking first place, Summerhaven taking second, and Windreach in third place, with all the charities being awarded donations for their efforts.
A spokesperson said, "This will be the 5th year that the Charity Christmas Tree Event has been going on. We are thankful to Sun Life Financial International who sponsor the event along with Washington Mall Properties for allowing us to have it in this location.
"All participants will receive a $500 donation. For our People's Choice Award, we had over 1,000 votes, which was up this year, with the top number of votes of 338 going to our winner, SummerHaven; they have won $1500."
Slideshow of the decorated trees:
.
3rd Place – Windreach – $750 Donation
The charity said, "Our vision at WindReach is to Celebrate All Abilities. Touching the lives of more than 500 people each year with therapeutic and recreational activities, our tree is decorated to show the unique approaches we use to enrich the lives of people living with special needs.
"Therapeutic riding, adaptive sports, life skills and activities of older adults are the programmes we use to support person centered care and transform each individual's life from surviving to thriving.
"Wellness and success, for every person, is possible throughout the life-cycle. WindReach is a centre for inclusion and personal achievement for people of all abilities."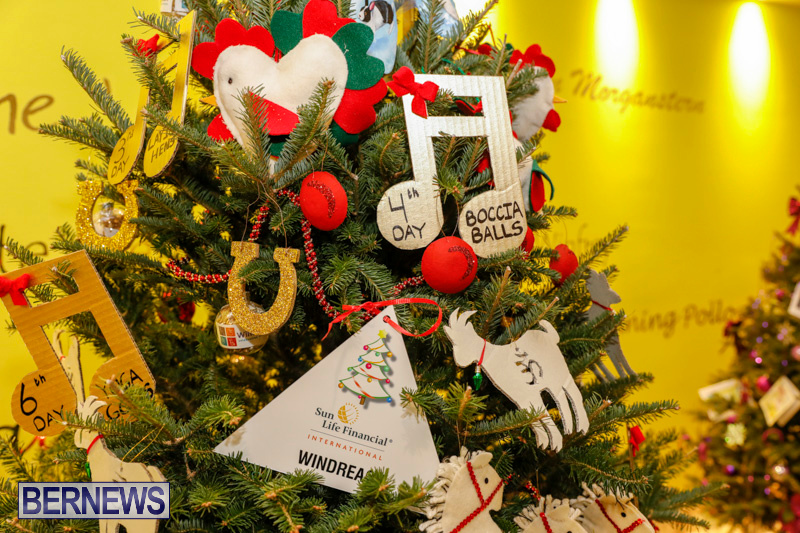 2nd Place – Summerhaven – $1,000 Donation
In describing their tree, a Summerhaven spokesperson said, "The colors of the tree are gold, black, silver and burnt orange. These are the main colors of the Summerhaven logo that depicts a differently abled person reaching for the sky. Nestled in the tree are pictures of our volunteers, residents and staff that impact the life of Summerhaven.
"The wheelchairs depict the mode of transport for most of our residents. Finally our building is surrounded by Summerhaven Nature Reserve and we have used that which is naturally beautiful to decorate our tree."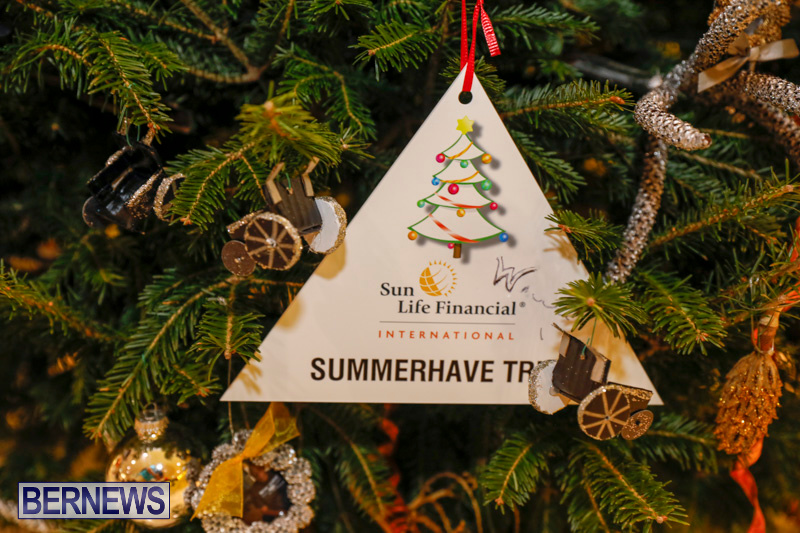 1st Place – Friends of Hope Academy – $1,500 Donation
A spokesperson for Friends of Hope said, "Friends of Hope Academy is a charity whose primary objective is to raise funds to aid children with special needs, and in particular, those who attend school at Dame Marjorie Bean Hope Academy [DMBHA]. DMBHA is a government school that provides services to students ages 4 to 18, who experience severe to profound multiple challenges.
"Persons with significant disabilities often require support to engage and explore their environment. Providing them with sensory experiences and stimulation is another avenue for encouraging motor development, cognitive development, language and social interaction skills.
"Hence, our ornaments are designed to evoke and stimulate all 5 senses: sight, hearing, smell, taste and touch. Our Sensory Tree is decorated with ornaments made by the students of DMBHA, with assistance from school staff and volunteers from Aok Fitness Fundraising and Bermuda High School [BHS]."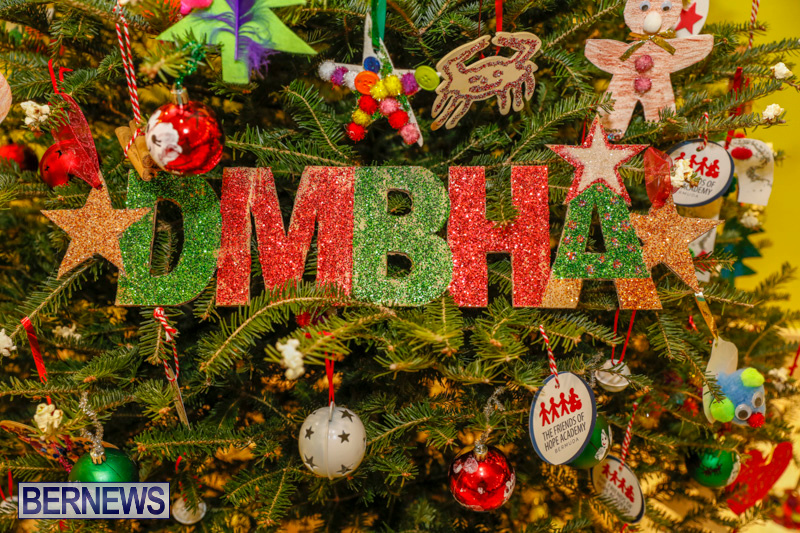 Read More About