A number of charity Christmas trees were recently decorated, with the public invited to view the trees and cast a vote for their favorite.
A spokesperson said, "Which tree is your favorite? Come down and vote for your favorite tree and help a charity win some much needed funds. Right outside the Gibbons Home Store in the new extension of the mall you will find 10 Christmas trees that have been decorated by 10 different charities."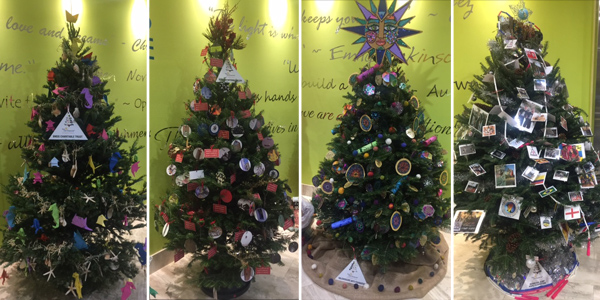 "The charities taking part include:
Chewstick Foundation
BMDS Charitable Trust
Aliance Francaise des Bermudes
Bermuda Arts Centre at Dockyard
Association of Filipinos in Bermuda
Casa Dos Acores da Bermuda
Bermuda National Gallery
Portuguese Cultural Assocaiton
Bermuda Jump Rope Federation
Kaleidoscope Arts Foundation
"Voting will take place from December 11th until the 18th. The trees will also be judged for 1st place, 2nd place and 3rd place. Thanks to Sun Life Financial all charities are competing for financial donations towards their charities. All charities taking part will receive a $750 donation.
1st place will win $3,250.00
2nd place will win $1,250.00
3rd place will win $1000.00
People's Choice award will win $1,750.00
"Winners will be announced on December 20th. A special thank you to Washington Properties and Signworx for their sponsorship."
Click to enlarge photos:

Read More About