Earlier this week, four students from West End Primary who participated in the Live. Love. Life. talent showcase donated their prize of $2,000 to Moms on a Mission [MOM Bermuda].
National Security Minister, Wayne Caines, Principal Trina Cariah, Pastor Leroy Bean, D'Xy Roberts, A'nyaz Wilkinson-Gibbons, Kenya Robinson, Legend Stevenson, Lisa Swan, and representatives of MOM Bermuda – Dee-AH Iris and Ceble Crockwell.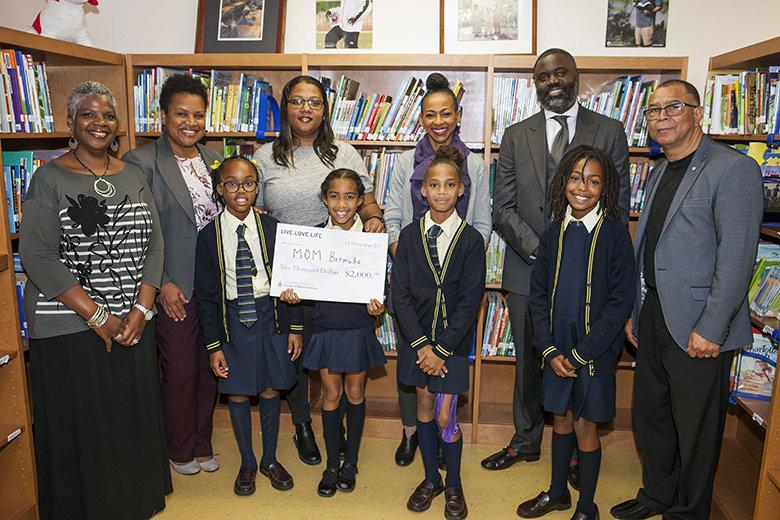 The Live. Love. Life. Stop the Violence Competition took place last month at the Ruth Seaton James Centre of the Performing Arts in front of a packed to capacity crowd.
The West End Warriors, who placed second in the event, comprise of Legend Stevenson, A'nyaz Wilkinson-Gibbons, D'Xy Roberts and Kenya Robinson.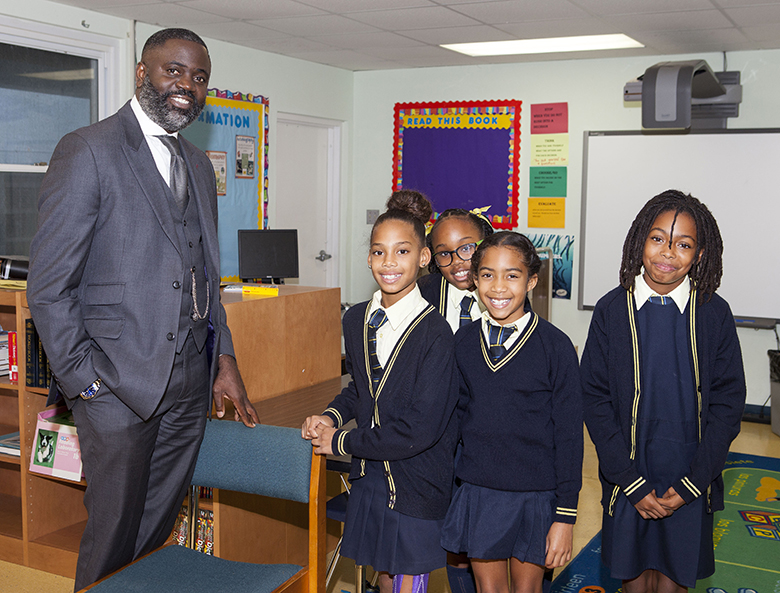 When asked by the Minister of National Security Wayne Caines about why they wanted to donate their prize money, D'Xy Roberts said, "We wanted to make the moms happy because they lost their sons."
Kenya Robinson added, "We have all we need."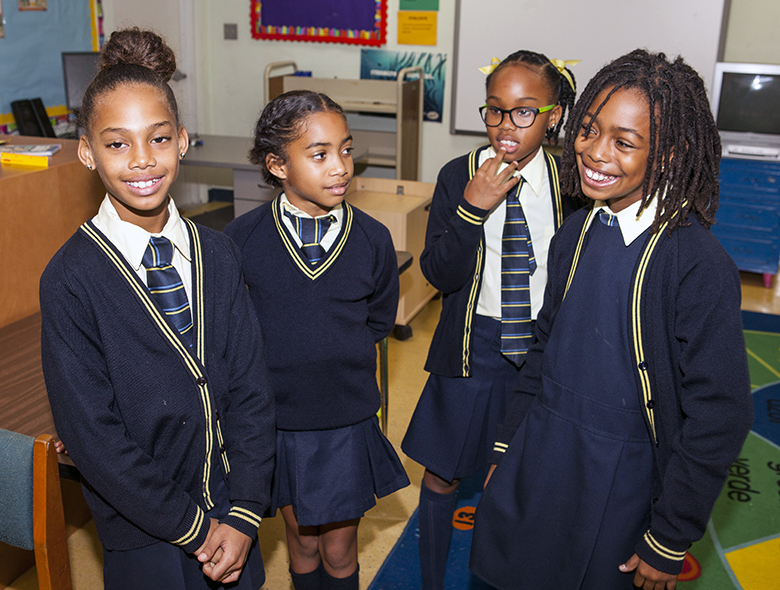 West End Principal Trina Cariah said, "In these times, we want to teach our students that it's important to give back, especially since we have students in our schools who have been impacted by the rampant violence on our Island. We are happy by our decision and confident that the funds that were donated will greatly assist this organization."
Minister Caines said, "The Live. Love. Life. competition provided our young people with an opportunity to express themselves by writing and performing a song, rap or spoken word. These four students represent the best of Bermuda, Their giving hearts are shining examples for all Bermudians. During this festive season it is heartwarming to see such a genuine expression of love and support."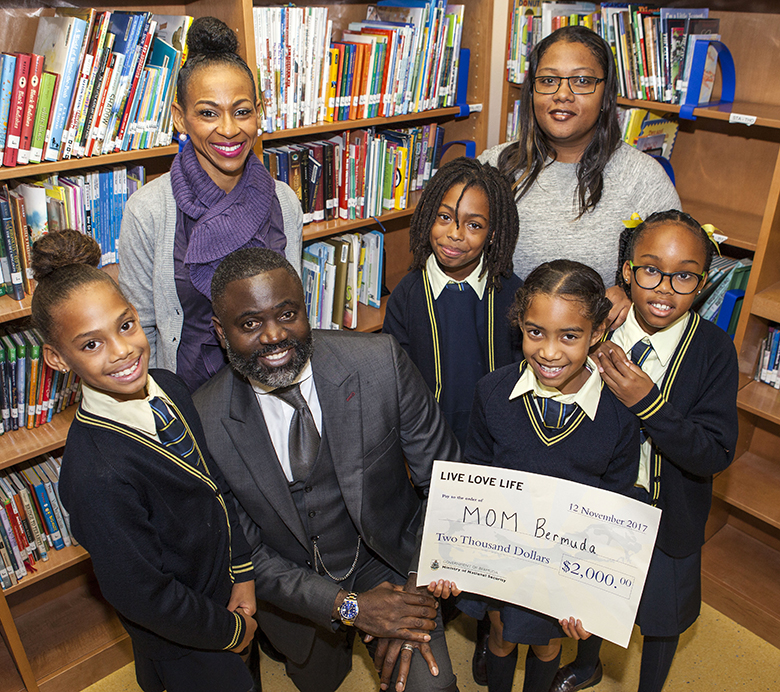 Read More About