Another case of Bermuda being confused with another island has occurred, this time with Bahamas being reported by an online news website as "abolishing marriage equality after just six months."
The error only occurs in the headline, and the rest of the article is basically accurate, citing Bermuda news reports and including a photo of the Bermuda flag, Bermuda House of Assembly and Bermudian Winston Godwin.
The article was posted yesterday and despite multiple people leaving comments to correct the headline, the error remains as of this writing.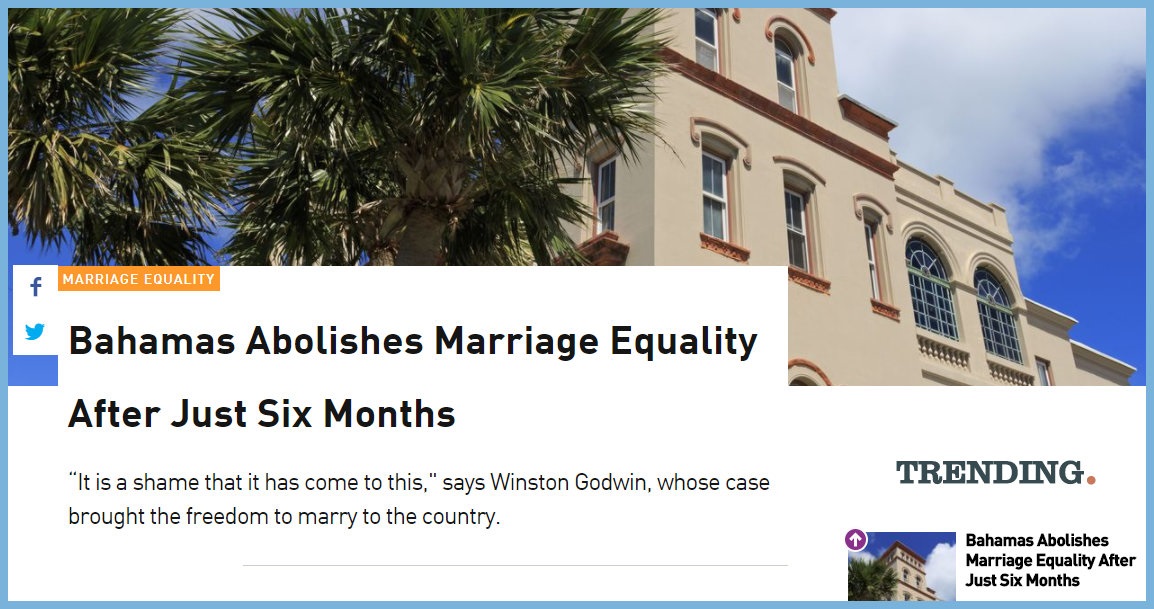 One person left a comment saying, "Boycott Bahamas! When the country changes the law to allow same-sex marriages and join other civilized nations, lift the boycott," prompting another person, whose Facebook page states they are a "writer at Bahamas Ministry of Tourism," to point out "this is actually not about The Bahamas."
There are many other, accurate, reports about the Domestic Partnerships Bill online, with media outlets from multiple nations reporting on it, and social networking giant Twitter even created a 'Moment' about it, which they tweeted to their over half a million moment followers.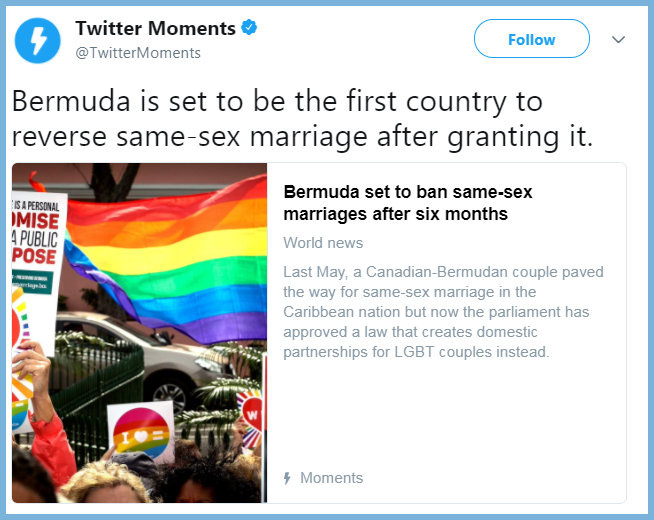 This is far from the first time we have been confused with other islands, with multiple erroneous reports and social media updates claiming we were affected by hurricanes this year, which apparently resulted in thousands of potential tourists cancelling their plans to visit.
Read More About
Category: All