An Air Transat flight diverted to Bermuda tonight [Jan 26] and landed at L.F. Wade International Airport.
The Boeing 737-800 [twin-jet] was met at the terminal by the Bermuda Fire and Rescue Service, Police, an ambulance and airport officials.
Air Transat flight #334 took off from Montreal, Canada and was on its way to Punta Cana International Airport in Dominican Republic.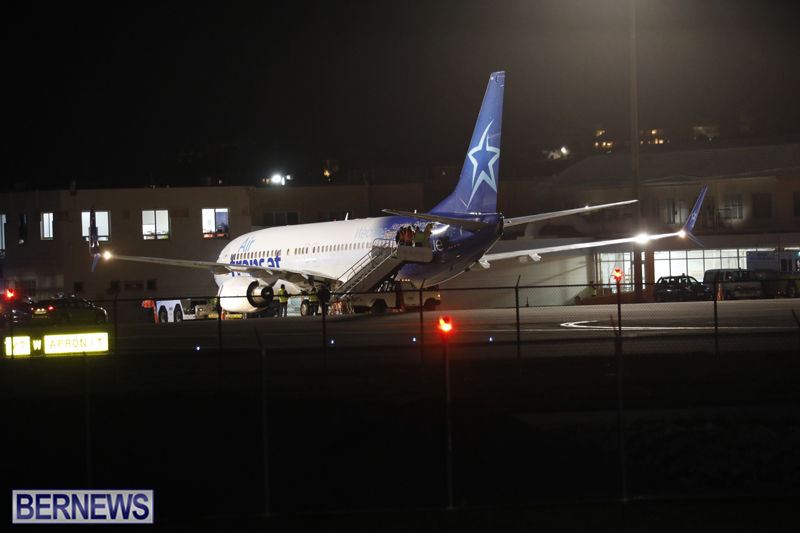 Read More About