The FEI recently released the Regional as well as the Overall World Ranking Category results for the 2017 FEI World Jumping Challenge and Bermuda equestrians have proven to be on top of their game.
"In the Regional Zone 10 division, Philip Correia and his horse, Emerson, won the Category "A" [1.20 – 1.30m] whilst Kirista Rabain riding Helsinki Van De Heffinck secured the 2nd spot," the BEF said.
"As a consequence of Philip and Kirista's fine performances, Bermuda could, once again, have representation at the 2018 World Jumping Challenge finals with both Philip Correia and Kirista Rabain qualifying.
"The top two "Category A" riders from each of the ten different FEI geographical world zones are invited to compete in the FEI World Jumping Finals, details of which will be released by the FEI in due course.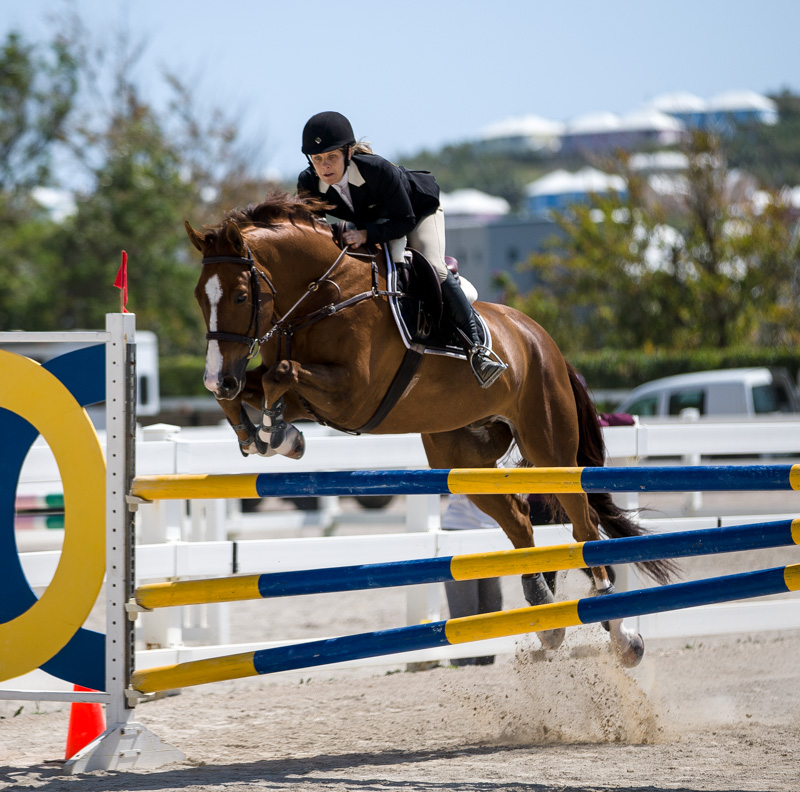 "Equally exciting are the solid results that Bermuda's equestrians secured in the FEI World Ranking Category for each of the three different jumping divisions. In the Category A division [1.20 – 1.30m], Philip Correia & Kirista Rabain placed 69th and 73rd respectively out of a field of 413 competitors from around the world.
"In Category B [1.10 – 1.20m] Vicki Steele riding her horse All in One were the Regional winners for Zone 10. In the World category, Vicki & All in One ranked an impressive 28th place out of a field of some 217 competitors.
"In the Category C division [1.00 – 1.10m], BEF Junior Casey Truran riding De Le Vega placed 2nd in the Regional Zone division and ranked 42nd out of 300 competitors in the World category. Following closely behind in 43rd spot, was Elizabeth Madeiros and Mr. Bentley.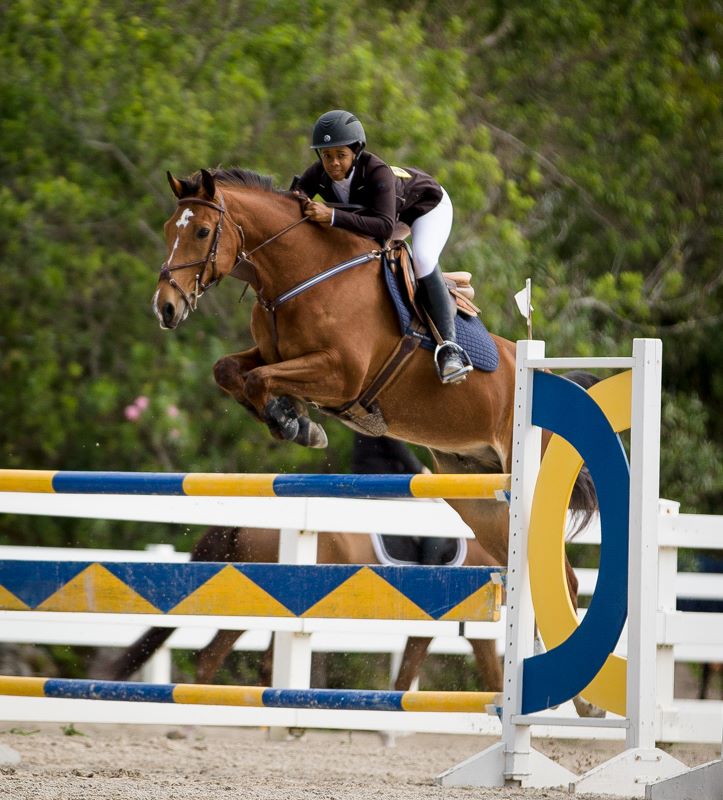 "This year, Bermuda was very pleased to be able to field a team for the 2017 FEI World Jumping Challenge. Each team is composed of the first placed athlete in each of the three jumping categories.
"Congratulations are extended to the Bermuda Team who secured first place in the FEI's Zone 10 region. Members of the winning Bermuda team are Philip Correia [Category A: 1.20 – 1.30m] Vicki Steele [Category B: 1.10 – 1.20m] & Casey Truran [Category C: 1.00 – 1.10m].
"Congratulations to all Bermuda competitors on these fine achievements."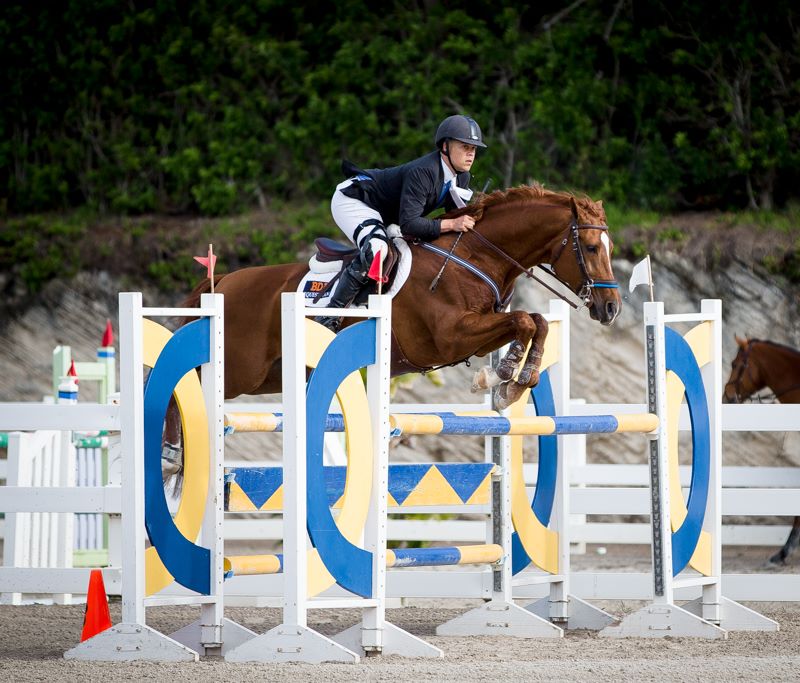 - Photos by Andy Gibbs

Read More About