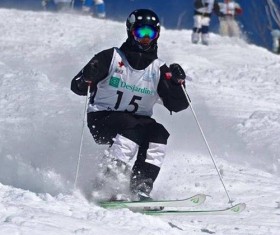 Bermuda Winter Olympic hopeful Matthew Leseur was back in action on the second day, competing in the World Cup – Men's Moguls in Deer Valley.
In the second round of competition, Leseur finished 36th with a score of 65.57.
Mikael Kingsbury from Canada finished for the 48th time in first-place in his career, the most of any freestyle skier in history.
Kingsbury scored 88.80 points in the final, well clear of Kazakhstan's Dmitry Reikherd in second [83.66] and Australia's Matt Graham in third [82.37].

Read More About