[Written by Don Burgess]
On Friday, a fisherman who caught a huge bluefin tuna in the morning had it served to him at dinner later that night. David Soares says he was by himself in his boat the Kerry D around 10am off of Challenger Banks when he felt a tug on his line.
Fish being reeled in: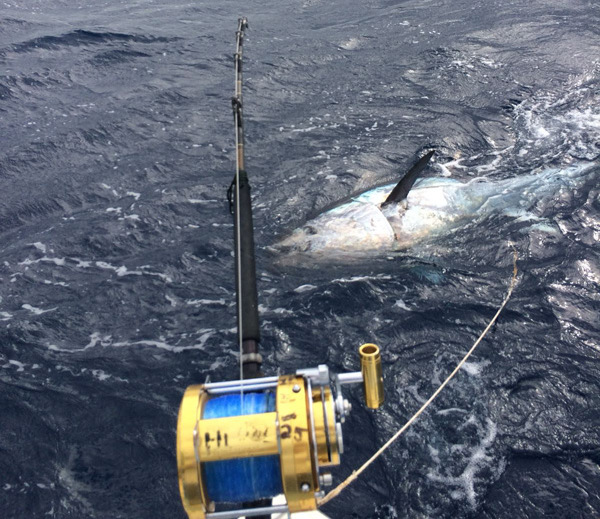 He said he knew he had something special "right away. It took out 400 feet of line right away. It took about 30 minutes to catch." He added, "Bluefins are pretty rare around here. There are maybe 12 or 13 caught in Bermuda. I caught a big one once that was 1,004 pounds."
Being weighed in: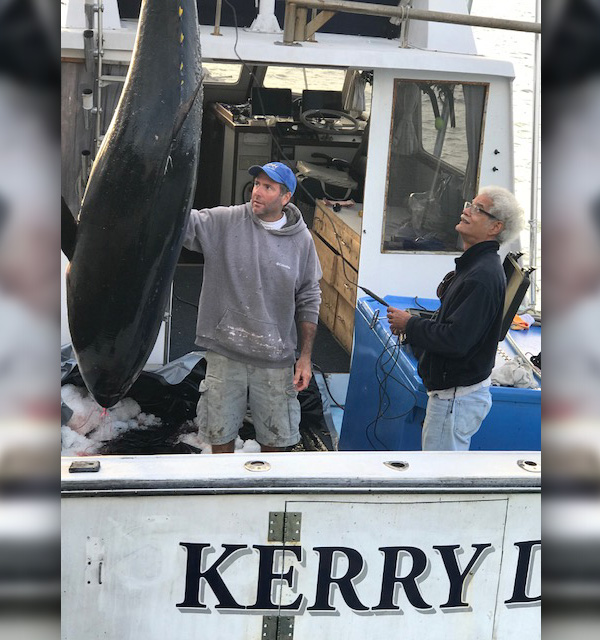 After bringing it back in, the MEF Group purchased the blue fin tuna, which weighed in at 471 pounds after being gutted. After the sale, Mr Soares said, "We had some of it last night at L'Oriental. It tasted excellent; fantastic.
Being served as Bluefin Tuna Sashimi at L'Oriental this weekend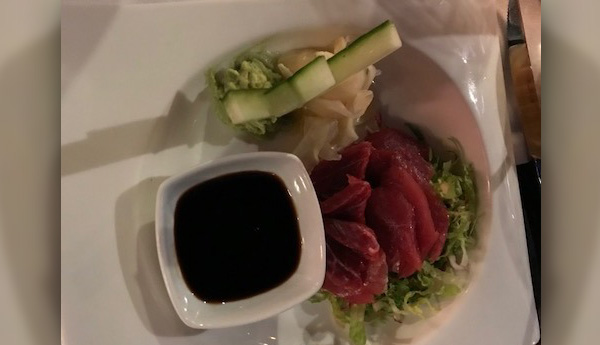 Read More About