Christmas came early for one local fisherman today [Dec 22], with David Soares, on board the Kerry D, reeling in a massive bluefin tuna that tipped the scales at 1003.5lbs.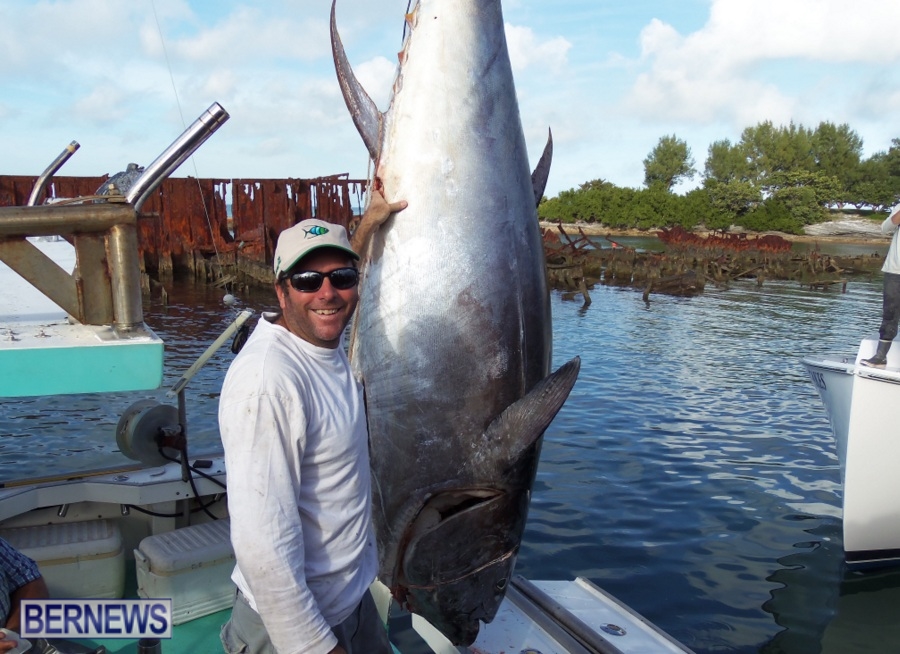 It was caught off Challenger Banks at about 10am this morning, with Mr Soares reeling in the fish single-handedly after a two hour battle.
It was brought to shore at the Spanish Point Boat Club, and a crane truck came and weighed the fish, which was recorded at 1003.5lbs, with guts and gills out.
Mr Soares, a full time commercial fisherman, has sold the fish to the MEF Restaurant group.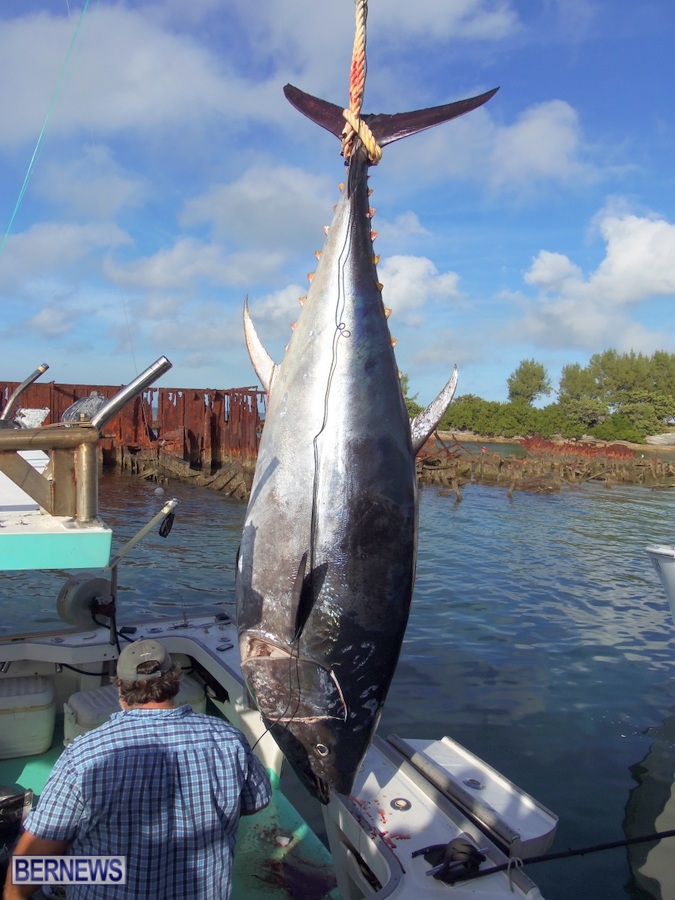 Bluefins are caught in Bermuda waters, with some previous large catches including a 351 lb catch in March 2013 in the Argus Bank area, a 329 lb catch in February 2013 in the Challenger Banks area and a 920 lb catch last year in the Argus Banks area.
Bluefins have been known to sell for hundreds of thousands of dollars, per fish, in Japan.
Update 5.49pm: Another photo below courtesy of Malcolm Smith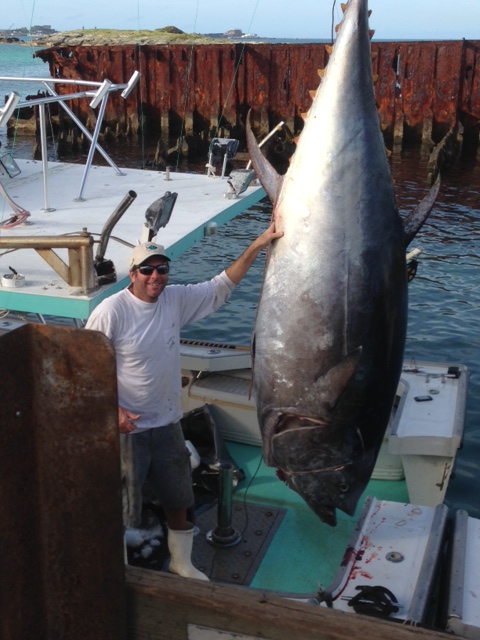 Read More About