[Updated with video] Crowds gathered at Robinson's Marina in Somerset this afternoon [April 22] to get a glimpse at the latest catch of a bluefin tuna.
Captain Bobby Lambe hooked the 431.1lb tuna at around 7.30am this morning on the fishing boat 'Last Chance' and it took until 2.30pm this afternoon before it was finally landed on the boat and brought to shore.
Video of the weigh-in of the 431.1lb bluefin tuna at the dock.
The bluefin tuna was caught with an 80lb test line and 8/0 southern tuna hook. There is a gouge on the side of the fish which was believed to be inflicted by a large squid.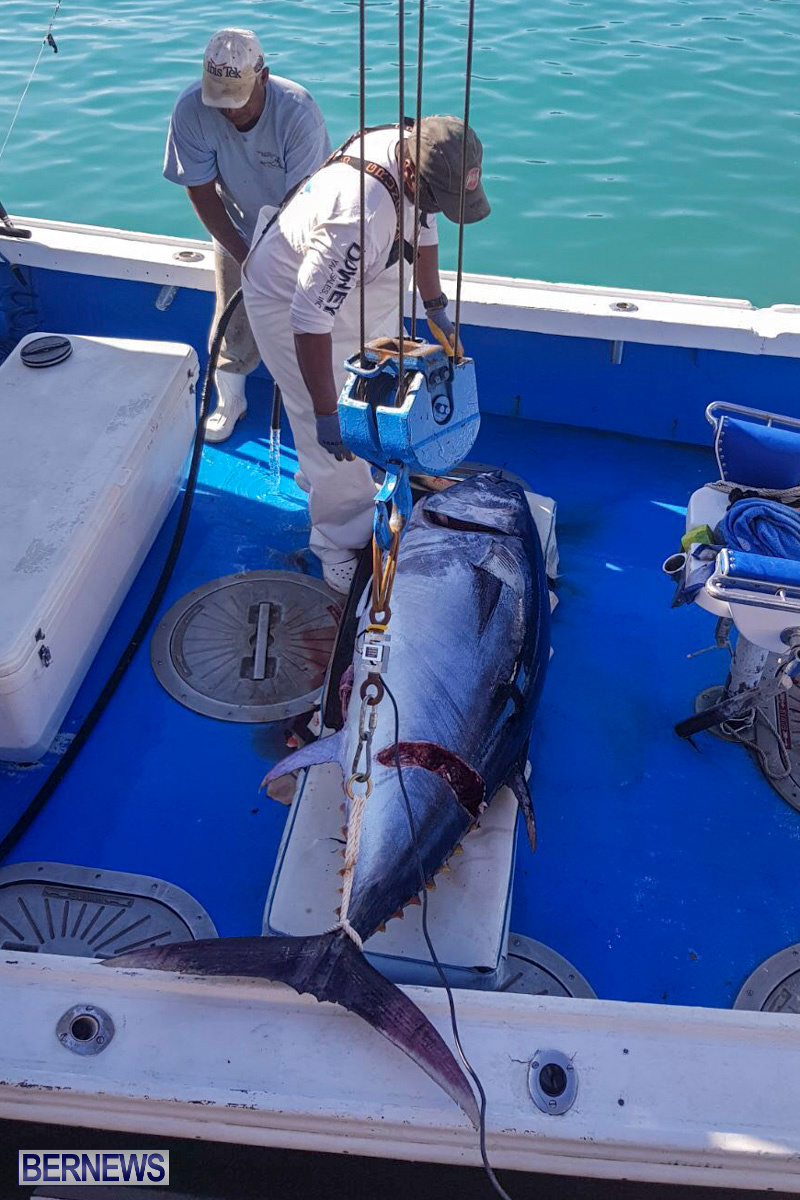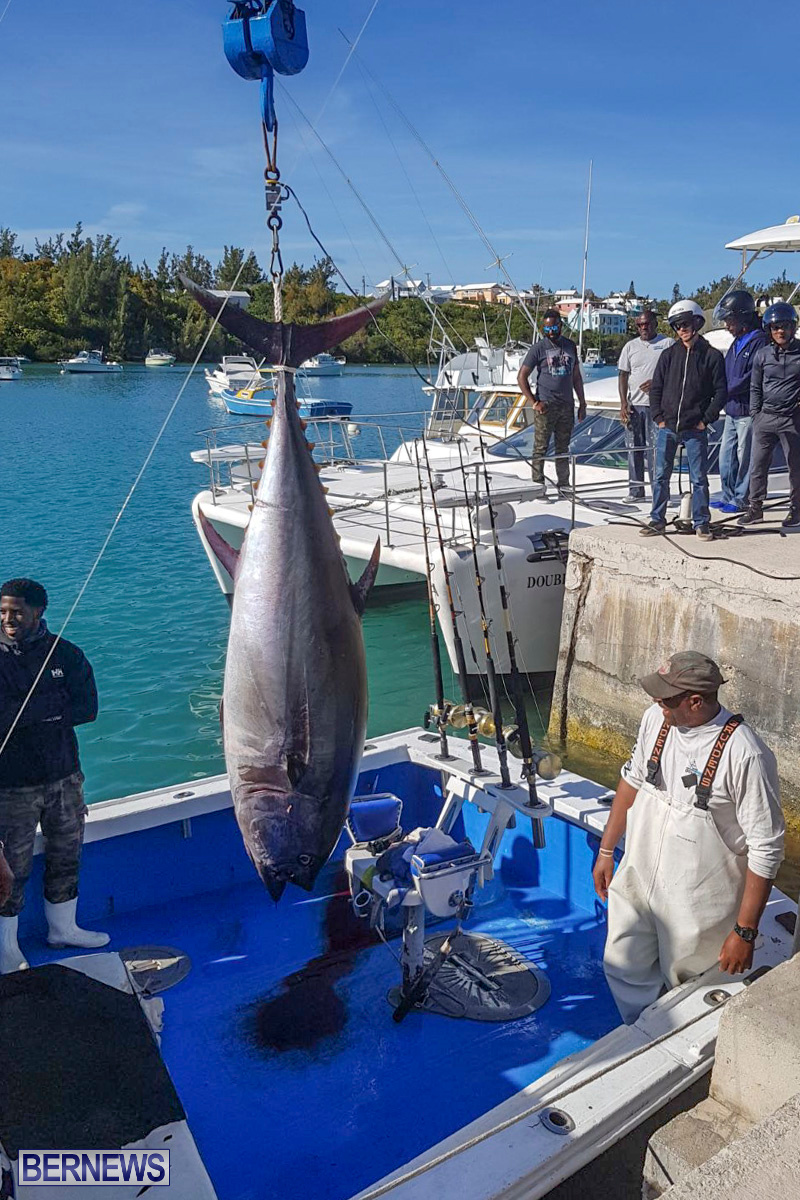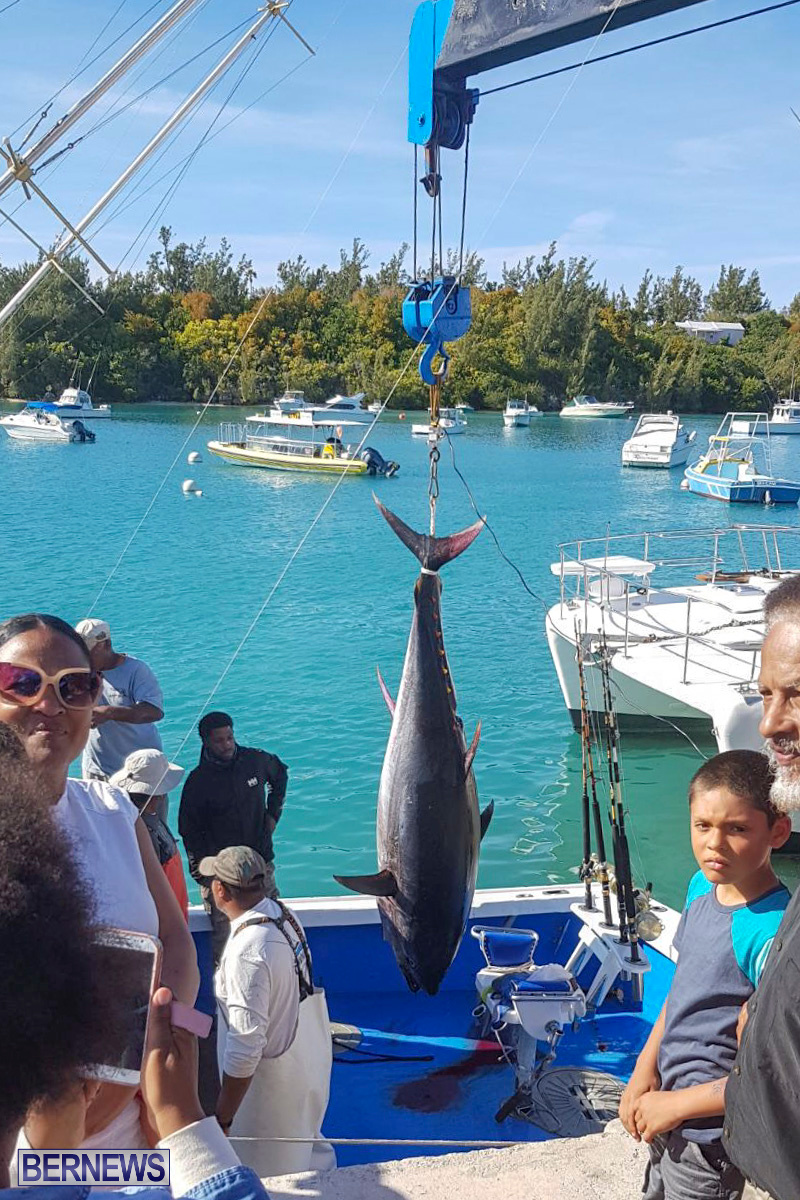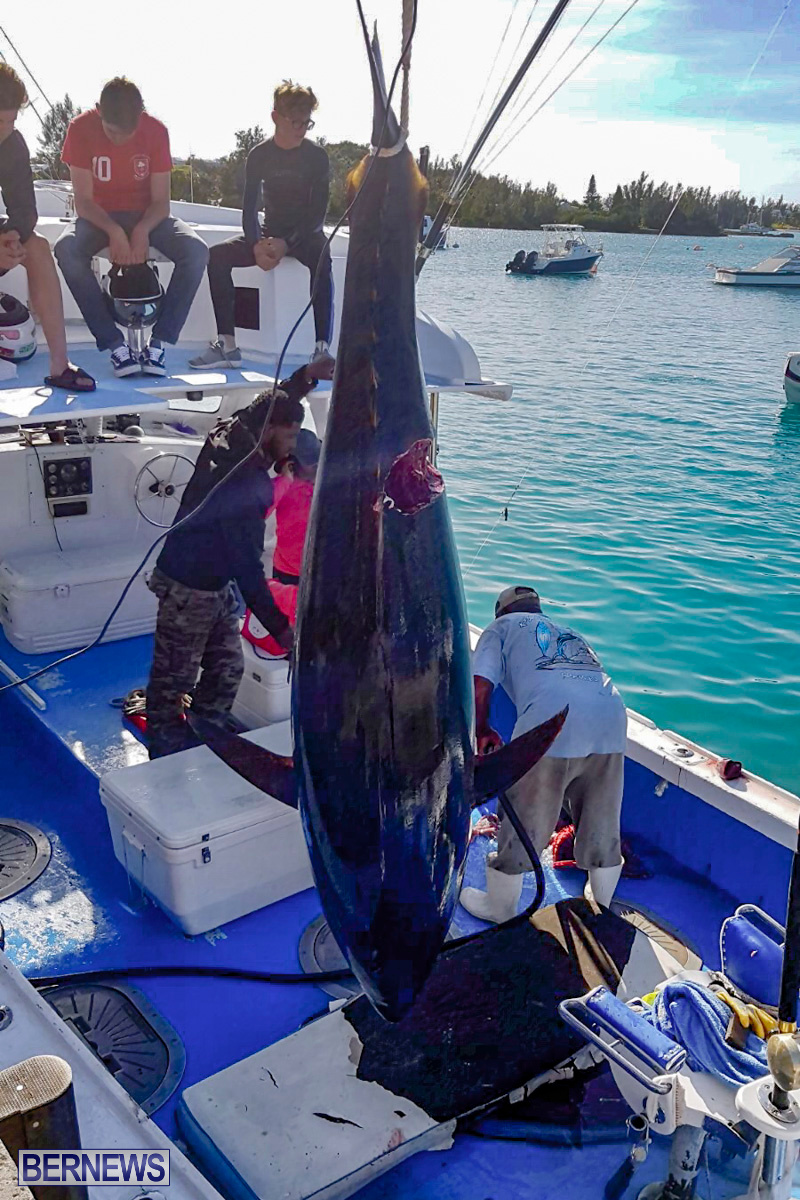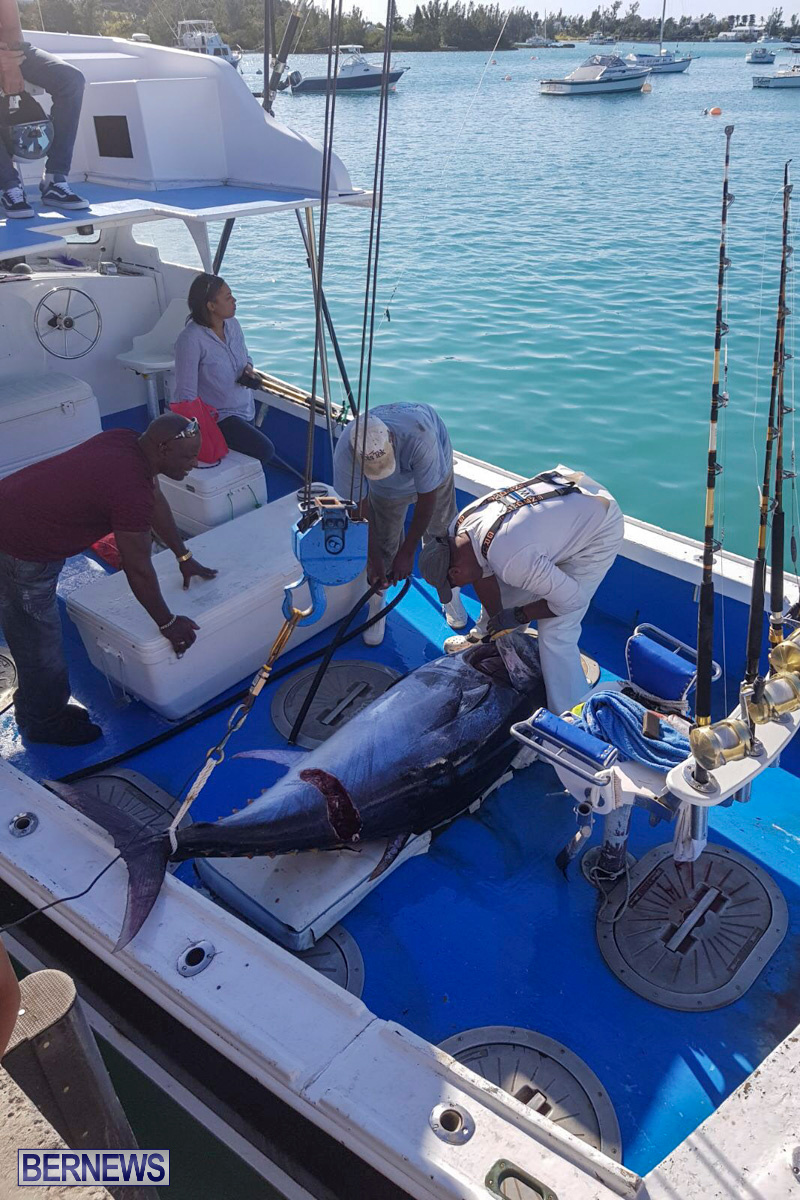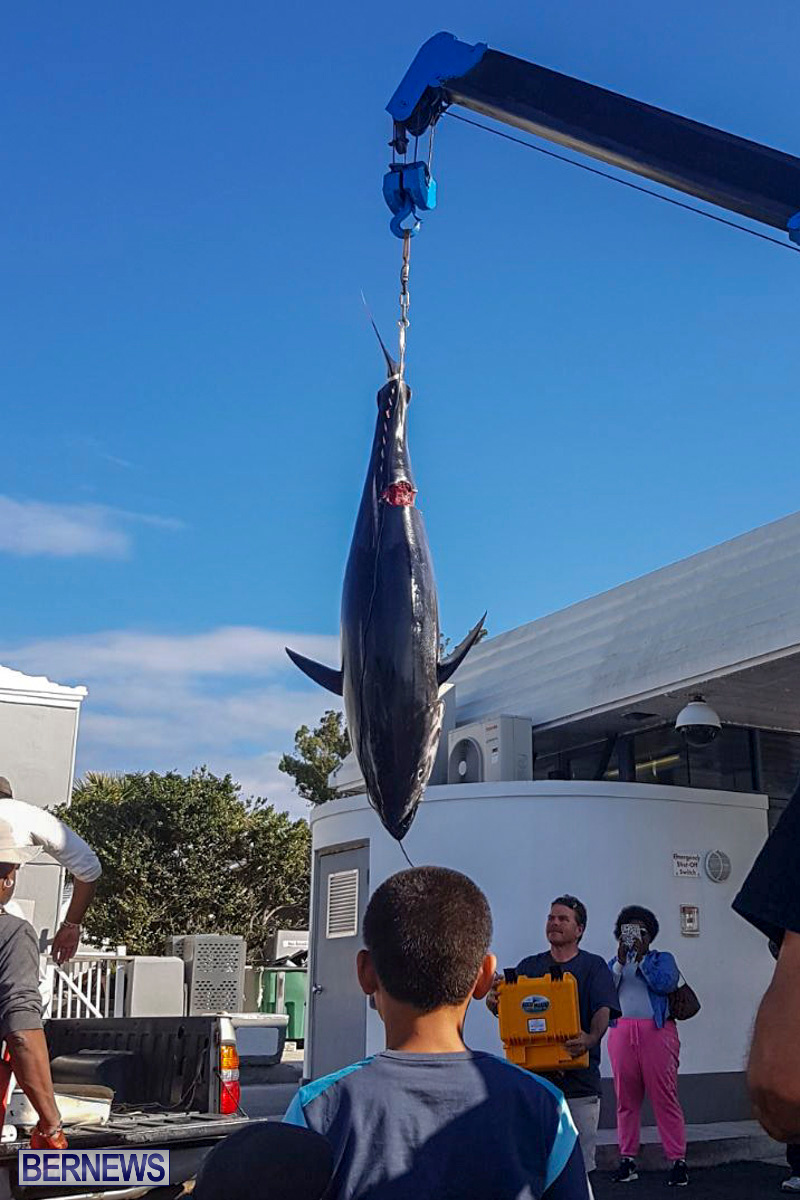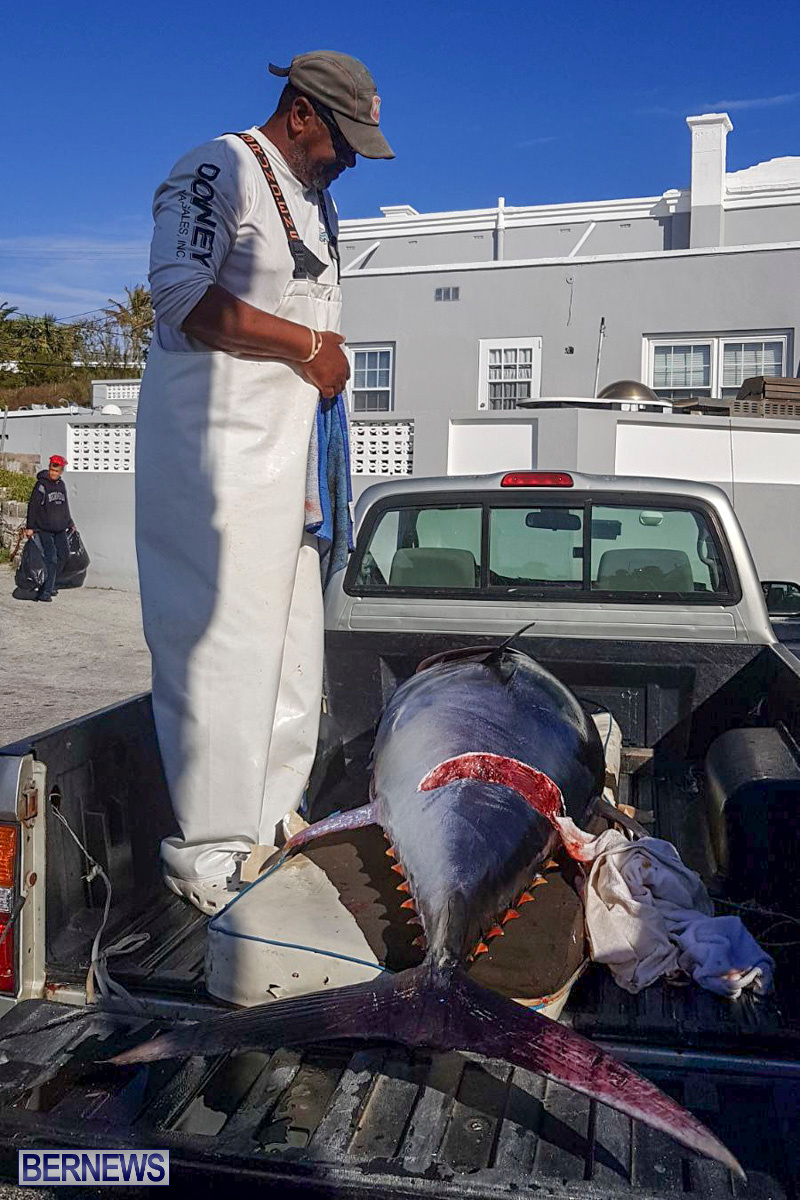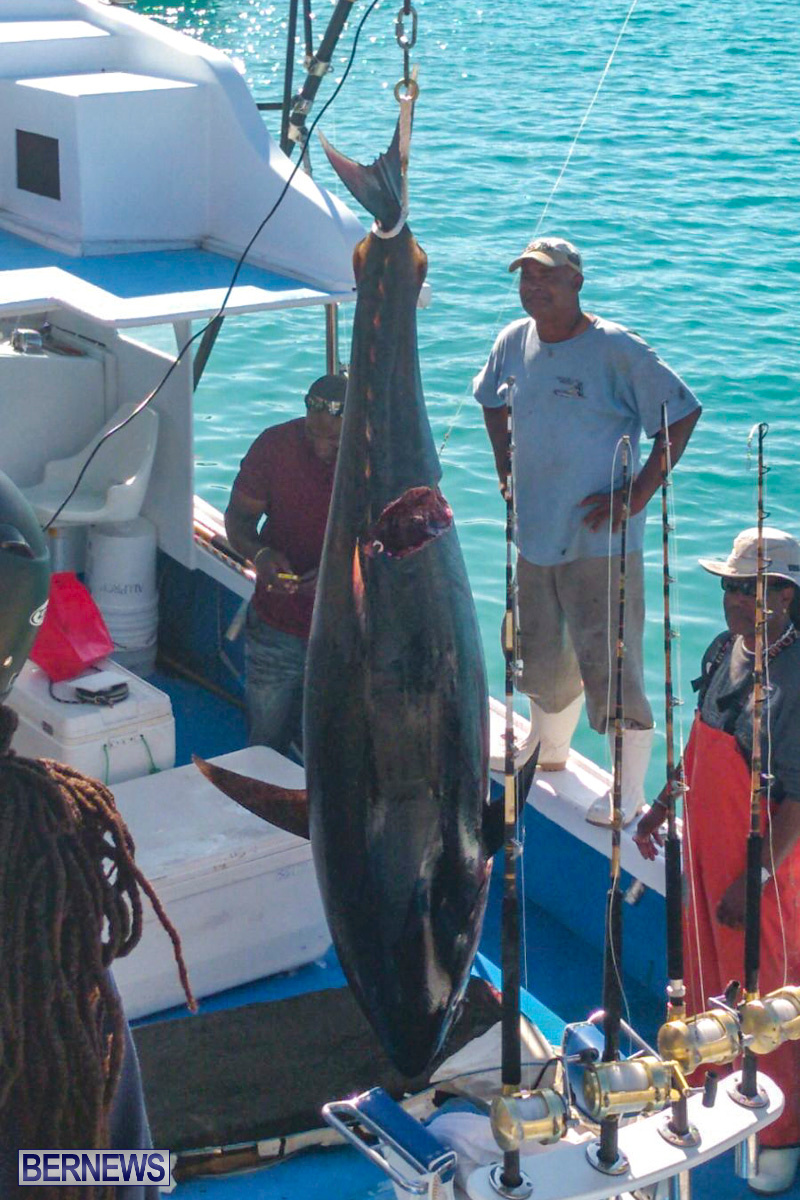 Read More About