During a ceremony hosted on board the Celebrity Equinox cruise ship, Francisco Vargas and Benjamin Gray "became the first same-sex couple ever to be legally married at sea on a major cruise line," according to Celebrity Cruises.
The grooms were joined by their immediate family for a ceremony officiated by Captain Dimitrios Manetas.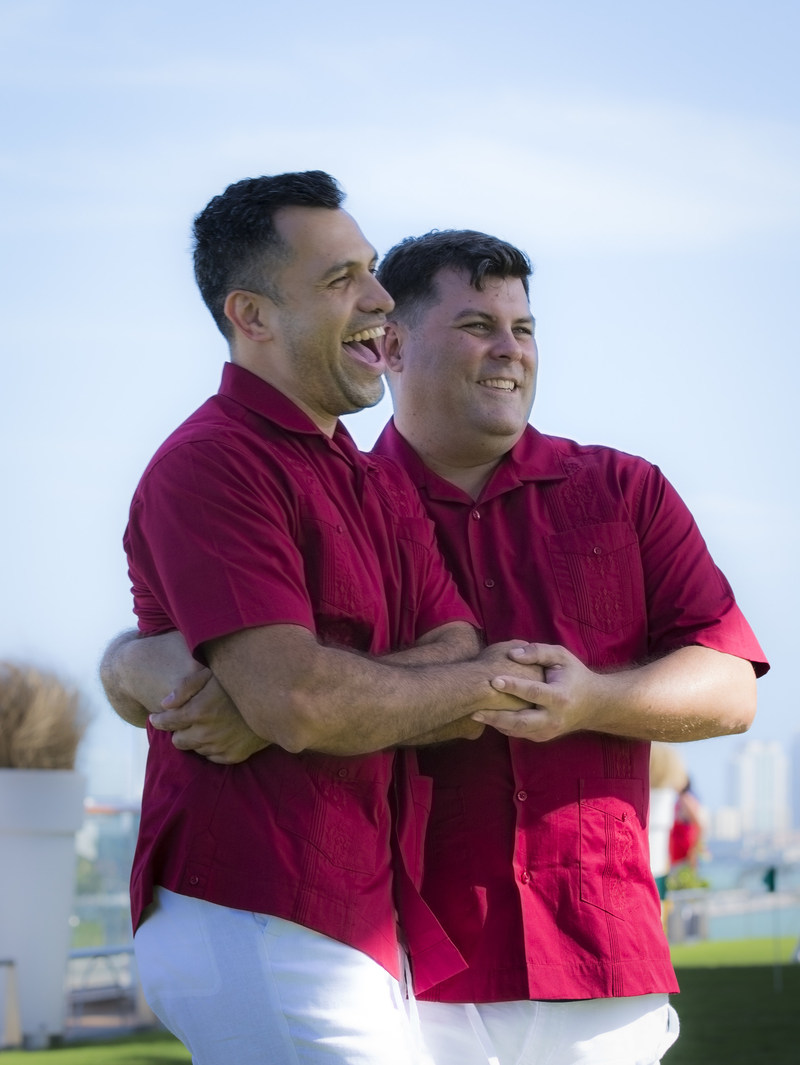 "Words cannot express how proud I am to congratulate Francisco and Benjamin at this truly historic moment, both for them and for Celebrity. It's a true privilege to know that the ceremony performed onboard Celebrity Equinox has made history as the first legal same-sex marriage at sea," said Lisa Lutoff-Perlo, President and CEO, Celebrity Cruises.
"Together we are paving the way for couples around the world to know that their love and commitment is to be celebrated equally, and that everyone is welcome on board a Celebrity cruise."
"There are only so many firsts in life, and we are thrilled to be the first-ever LGBTQ+ couple to marry at sea," said Gray. "We are humbled to follow the trailblazers in the LGBTQ+ community who paved the way for us."
This follows a vote in Malta's Parliament, where a majority of the Celebrity fleet is registered, which opened the door for Celebrity to legally recognize same-sex marriages performed onboard while at sea, and have the fleet's captains officiate the ceremonies.
This wedding comes as the UK-appointed Governor continues to contemplate Bermuda's Domestic Partnership Bill, which passed in December of last year, and will replace same sex marriage with a domestic partnership, which will also affect the cruise lines registered in Bermuda; Princess Cruises, Cunard, and P&O.

Read More About
Category: All