The Governor recently presented for permanent display at the Ocean View Golf Course a copy of the memoirs of Major-General Sir Julian Gascoigne, entitled A Modern Major General, which was donated by Sir Julian's daughter, Merida Drysdale.
At Government House to receive the memoirs were Cheryl-Lynne Thompson, Ann Symonds, and Gary Venning, all members of the Executive Committee of Ocean View.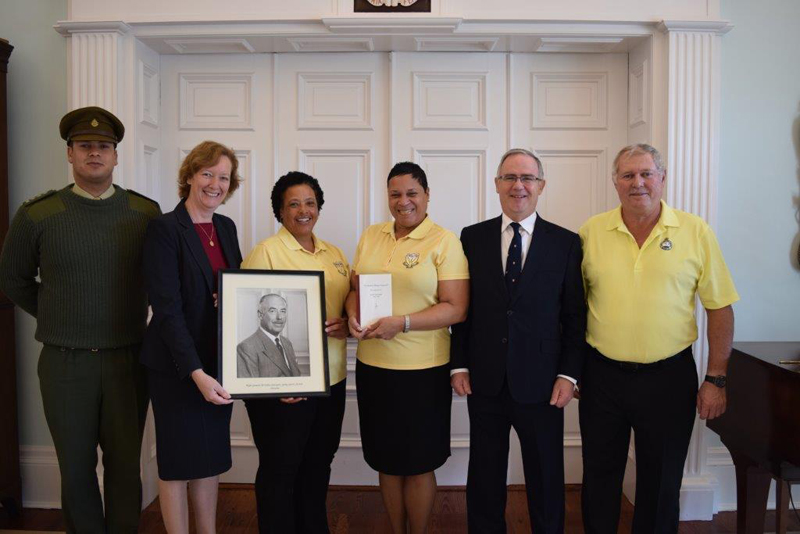 A spokesperson said, "The particular significance of the presentation was that Ocean View was the first golf club on the island that allowed black Bermudians and those of Portuguese descent to play. At a time of need, it was supported by Sir Julian, as Governor of Bermuda, including through the holding of a meeting at Government House to which members of the House of Assembly were invited.
"Ocean View then played a key role in bringing about the desegregation of golf in Bermuda.
"The 'Governor's Cup' presented by Sir Julian to Ocean View in 1964 continues to be awarded each year to the winners of a golf tournament between a Governor's team and a team from Ocean View, marking the history and relationship between the club members and Governors past and present."
Read More About
Category: All