Work is underway to upgrade the Reid Street entrance to the Washington Mall – which will see the area closed to the public until the project is completed.
Paul Slaughter, Director and General Manager, Washington Properties [Bermuda] Limited, previously said, "The work being carried out will involve replacing the store fronts at the entrance as well as the automatic entrance door, floor tiles, ceiling, lights and Pedimat. We will also be upgrading the 9 Reid Street passenger elevator, which will be out of service during this time."
Mr Slaughter added: "The work is very extensive, so we will need to install hoarding and the entrance will be blocked off entirely to ensure the safety of pedestrians. Signs will be posted, both inside and outside of the Mall, advising everyone to use the 7 Reid Street or Washington Lane entrance.
"We acknowledge that it will cause some disruption, but we think the results will be worthwhile and hope people can bear with us while we get the work done."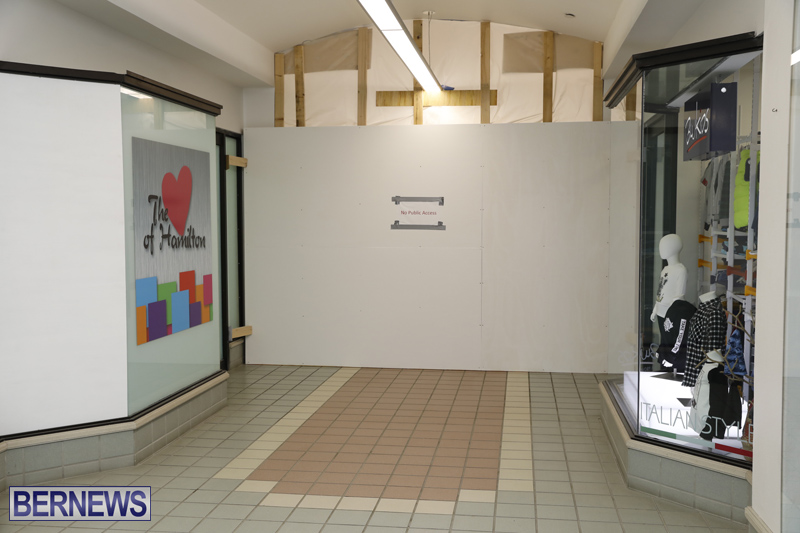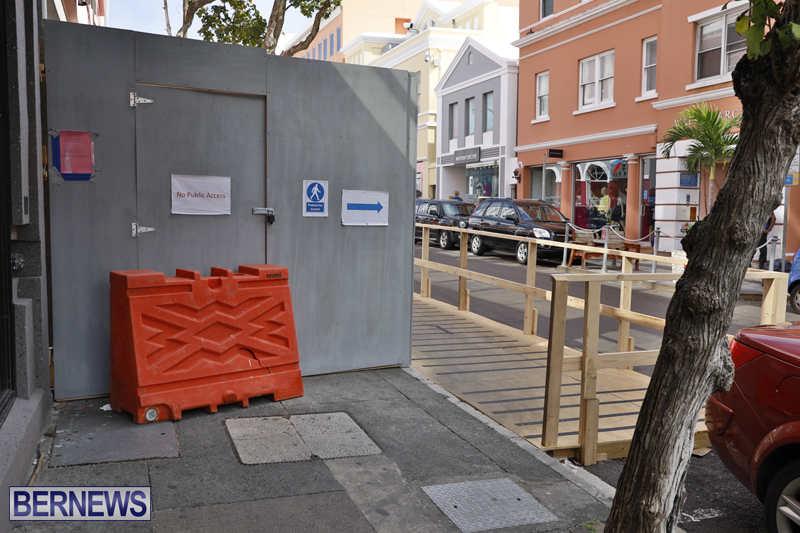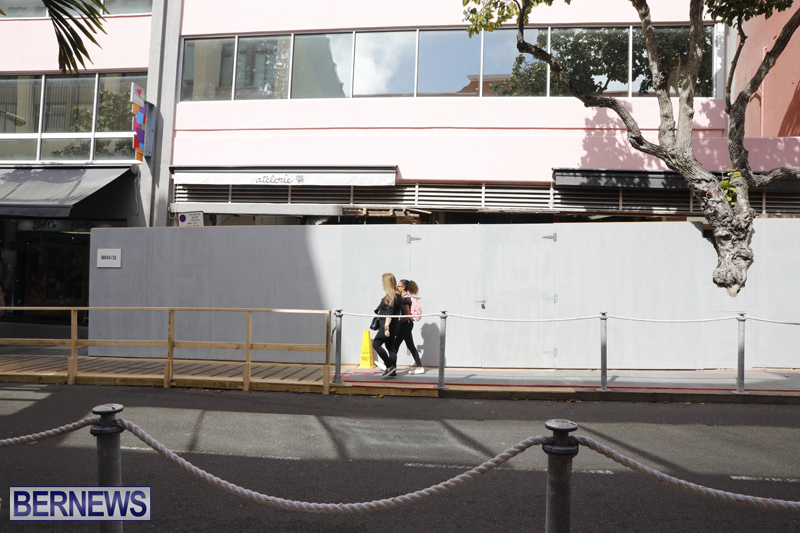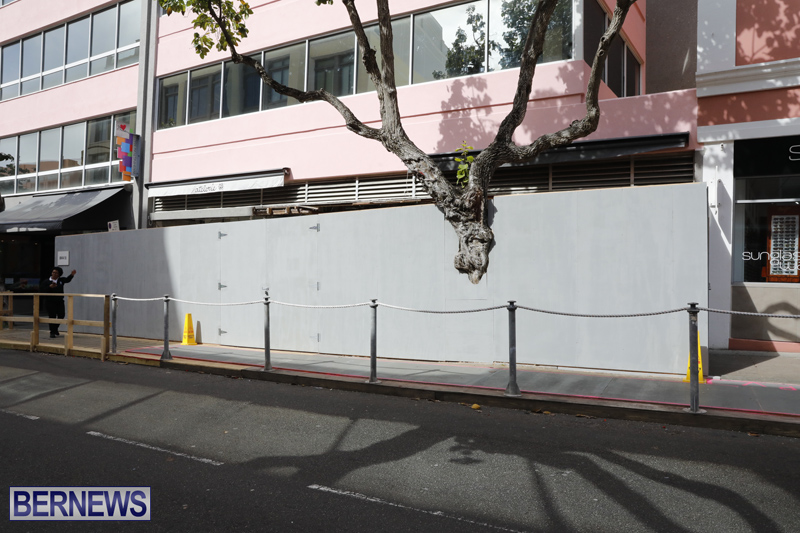 Read More About