Bermuda Women's National Football Team player Te'yah Lindo has signed a letter of intent to attend Flagler College in Florida.
Lindo flanked by coach Aaron Denkins and with family in attendance, signed with the college previously attended by Marco Warren.
The 6-minute live video replay is below:
The Flagler College Women's Soccer team ended their season ranked No. 20 in the Final United Soccer Coaches Division II Top 25.
Flagler [16-3-2 overall, 7-1-2 in the Peach Belt Conference] won the most games in the history of the program as well as in league play. They also advanced to the NCAA Division II Tournament for the first time and won its first game, 3-0 over Limestone College.
Te'yah Lindo said, "I am looking forward to playing as they were very welcoming when I visited last year."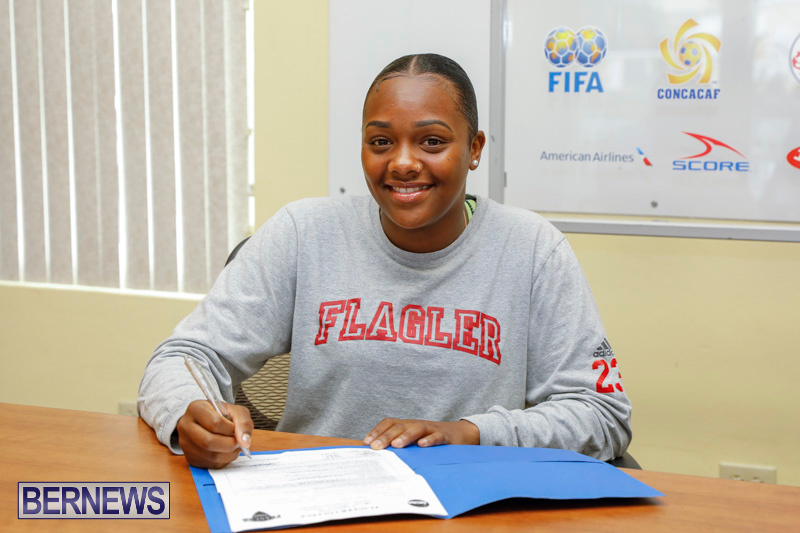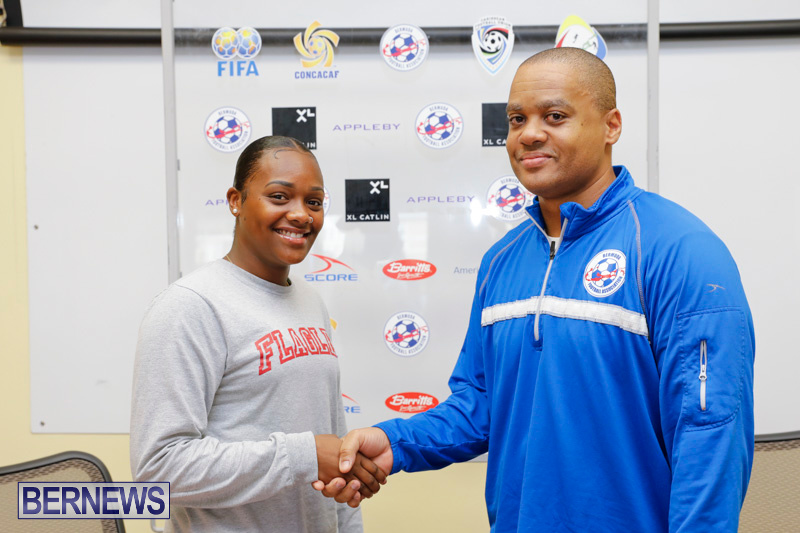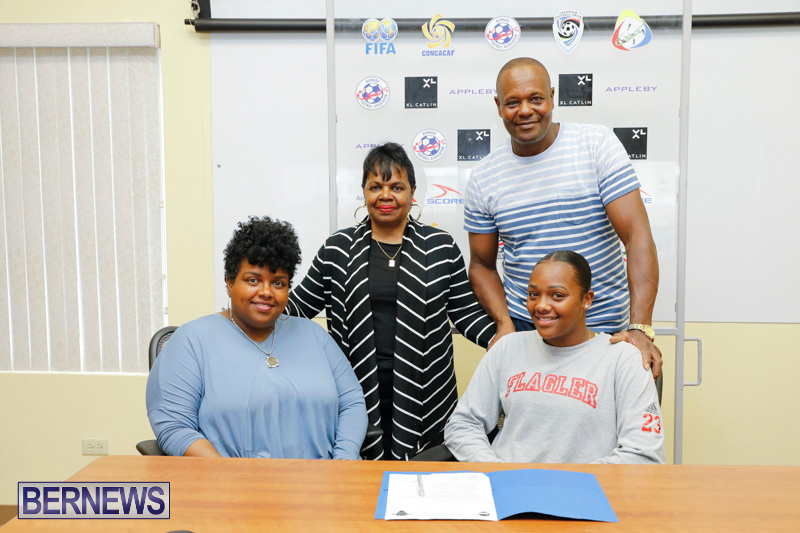 Read More About