Twenty-eight teams from 10 Bermuda schools and educational organizations, including two new teams from Bermuda College, will converge on the National Sports Centre on March 25 for the 2018 Marine Advanced Technology in Education [MATE] Bermuda Regional Remotely Operated Vehicle [ROV] Challenge.
The program, hosted by the Bermuda Institute of Ocean Sciences [BIOS], is part of the Mid-Atlantic Robotics IN Education [MARINE] Program, with lead donor support from HSBC.
A spokesperson said, "In Bermuda, HSBC has partnered with BIOS for the past four years in support of MARINE and the ROV Challenge, which teaches young people about the world's oceans and the importance of preserving them."
Students during the 2017 competition [photos by Alex Masters]: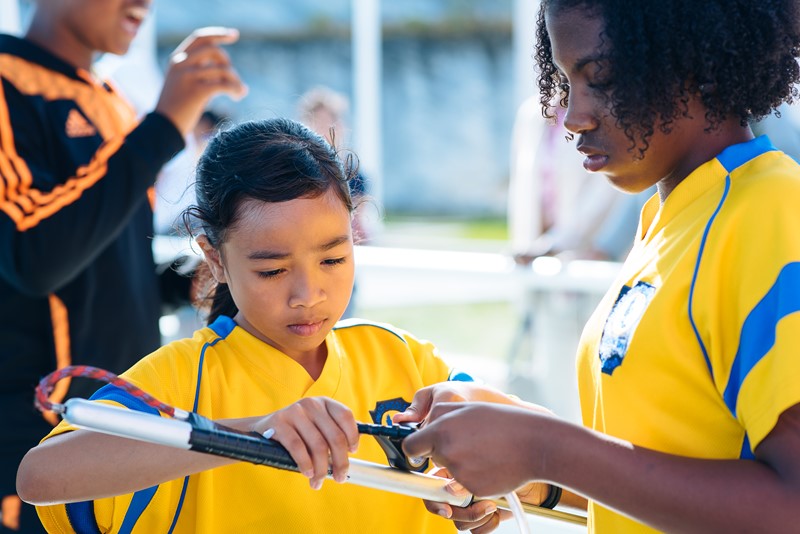 "During the challenge, students will set the robotic vehicles they have built in collaboration with instructors on a variety of missions centered around this year's theme of "Jet City: Aircraft, Earthquakes, and Energy."
"Multiple courses will be set up in the pool, each with pre-determined tasks for the ROVs, and their student pilots, to complete within an allotted time. Students compete at a variety of levels of difficulty, as designated by MATE: Beginner, Scout [Intermediate], and Ranger [Advanced Intermediate]."
"This year, students on the beginner teams are asked to build vehicles capable of maneuvering a net to collect plankton in a mock-up of the Sargasso Sea. They will collect and return plankton to the surface, identify the plankton, and collect a sediment core from the bottom of the "ocean" to identify microfossils."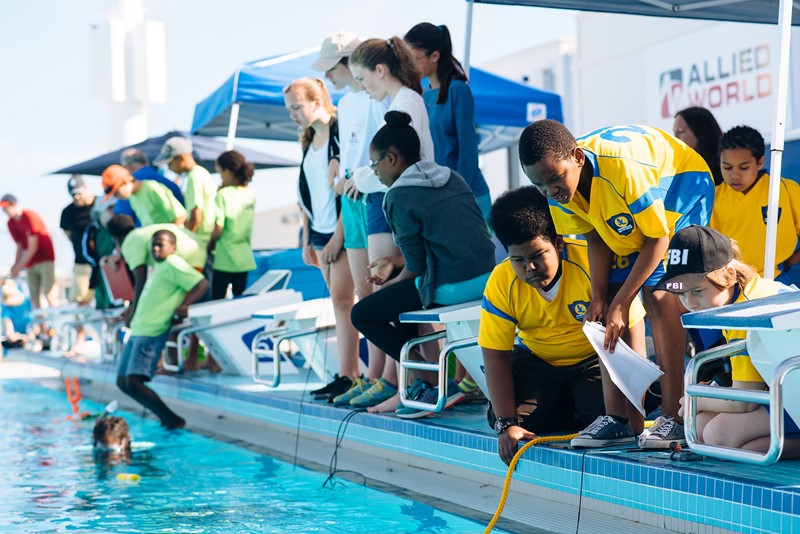 "Scout students will be tasked with locating the simulated wreckage of an airplane and returning its engine to the surface, as well as installing or recovering seismometers and turbines.
"Students will also earn points from judges based on a marketing poster and team interviews about their ROV.
The challenge reflects BIOS's commitment to using underwater vehicles to understand complex ocean processes, said BIOS science educator Kaitlin Noyes, who coordinates the program. Building ROVs fosters critical thinking skills, enhances individual and group problem solving skills, and boosts technological fluency. It also supports education goals associated with science, technology, engineering, and mathematics, known as the STEM fields.
"Noyes said that 17 of this year's participating teams are from public schools; the remaining nine teams represent private schools. In addition to Bermuda College, teams representing older, teenage students include two returning teams from last year, The Berkeley Institute and CedarBridge Academy."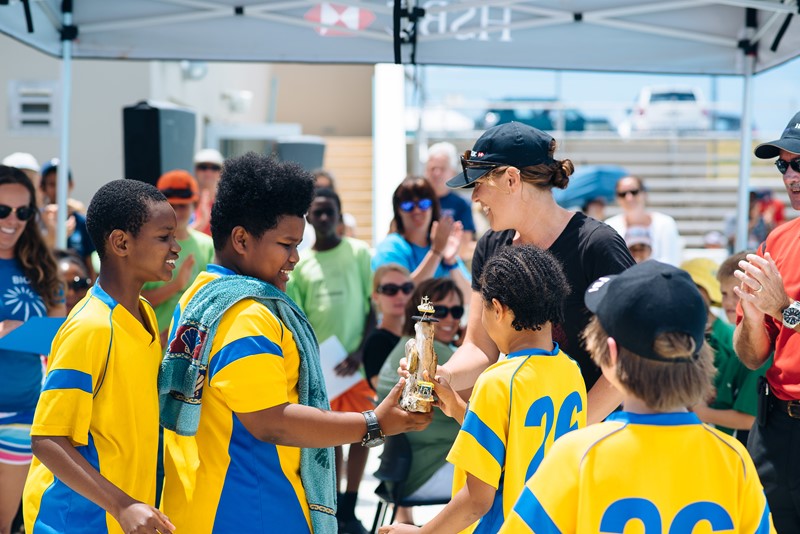 "She also expresses gratitude to the Orange Bay Company for sponsoring a pizza lunch for all participants, mentors, and event volunteers.
"The event on Sunday, March 25, begins at 9:00 am and is free and open to the public. In case of inclement weather, the event will be held on Saturday, April 21. For more information, contact Kaitlin Noyes kaitlin.noyes@bios.edu."

Read More About
Category: All, technology