The BISFed 2018 Montreal Boccia World Open got underway with Bermuda's Steve Wilson, Yushae DeSilva-Andrade and Omar Hayward all seeing action in the Individual Competition.
Left to Right: Yushae DeSilva-Andrade, Omar Hayward & Steve Wilson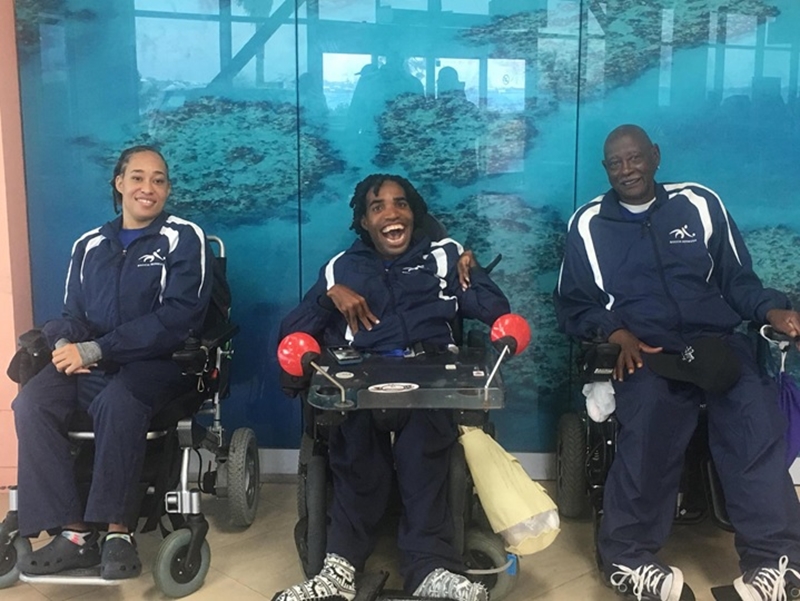 Hayward went down 9 – 1 in his BC1 opener to David Smith from England.
DeSilva-Andrade went down 7 – 0 to Yongjin Lee from Japan in their BC2 battle.
Wilson competed in the BC4 Division going down 8 – 2 to Dirceu Pinto from Brazil.
In his second match of the competition Hayward would defeat Ailen Flores from Argentina 7 – 0.

Read More About