The Bermuda Scout Association celebrated the patron saint of scouting this past Sunday [April 22] at their annual St. George's Day Parade.
A spokesperson said, "The parade saw the Cub Scouts, Scouts, Explorers, Girl Guides and Brownies march from City Hall to St. Theresa's Catholic Cathedral where they participated in a commemorative service. The service, which coincided with Earth Day saw his Excellency, Governor John Rankin, present those in attendance with a challenge.
"After speaking to the scouting contingents in attendance about the pollution around the world, drawing particular attention to the copious amounts of plastic in the ocean, a challenge was issued for the young people to think of three suggestions to reduce pollution and make the Earth a healthier place.
"Each participant was encouraged to submit their suggestions to their leaders, who will present them to the governor at the end of June, where upon a winner will be decided and awarded a prize."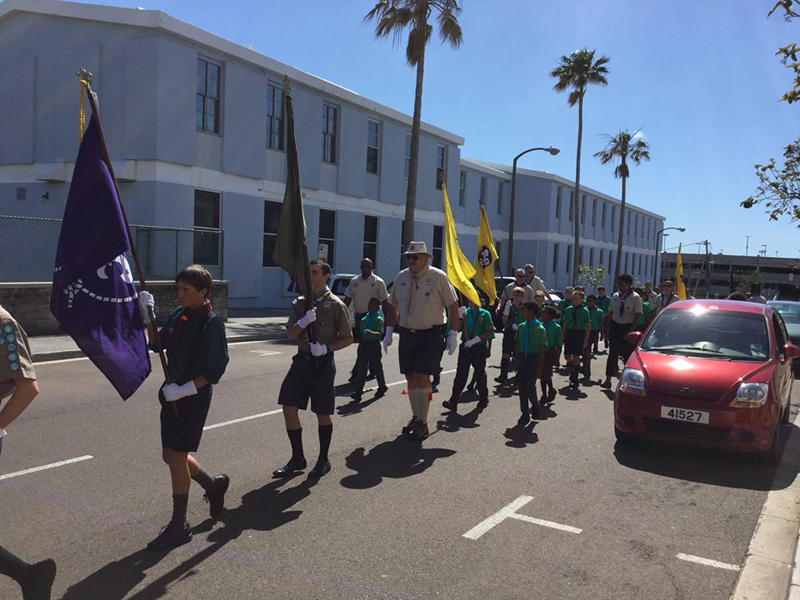 Assistant Cub Scout Leader of the 19th Bermuda Cub Scouts, Stephen Barton said, "Coincidentally the St George's Day Parade fell on the same day as Earth Day. It's fantastic that Governor Rankin chose to focus on the topic of the environment and to encourage our young scouts to be creative with solutions to solve the environmental issues that have been created by previous generations."
Chief Commissioner of Scouts, Dr Geoffrey Rothwell said, "Scouting prepares young people to live lives based on the unchanging value of trustworthiness, loyalty, honesty, kindness, respect and dignity due each and every person.
"We in scouting believe that personal virtues such as self reliance, self control, honour, integrity and morality are absolute and timeless."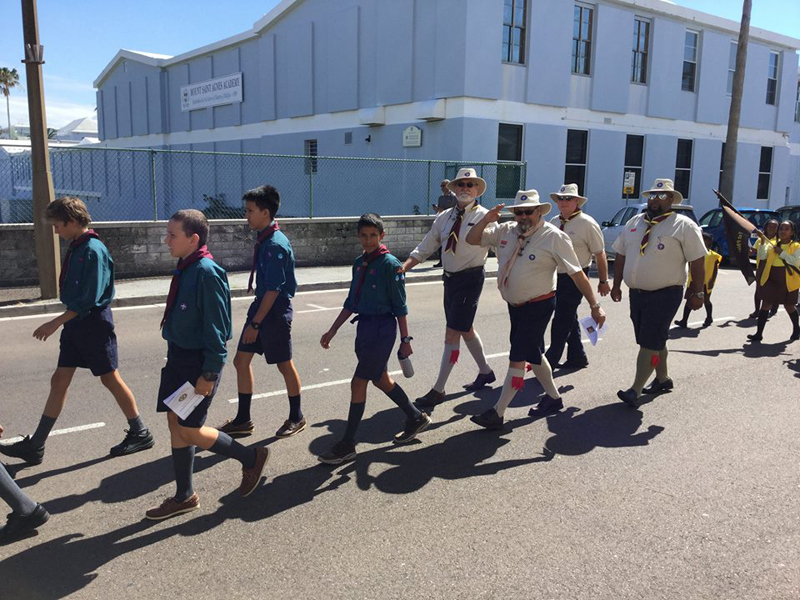 "Dr Rothwell continued to encourage scouts in attendance to take these values to heart and apply them to everyday life."
"Upon the conclusion of the service, which also included readings from young Scouts and renewal of the Scouting as well as Guiding promise, the attendees proceeded to march back to City Hall accompanied by the Somerset Brigade Band."

Read More About