[Written by CedarBridge Academy Functional Academics Teacher Tia Kipps]
Experience is crucial for special education students. Students with disabilities face significant post-school challenges; finding work, engaging higher education, and being independent in the community and the world of work can all be difficult for students after they leave high school.
In order to improve outcomes for these students moving from high school into the "working world," the Functional Skills class has adopted a hands-on approach for practicing employability skills.
This approach is utilized in an effort to bolster the availability of jobs and resources for students hoping to enter the workforce, bridge the gap between the community and the school and to promote inclusion.
Students assisting local vendor; SuriiShae Co with placing labels on shampoo bottles. Students from left to right- Nahziri Smith, J'Naysha Maloney and Jason Correia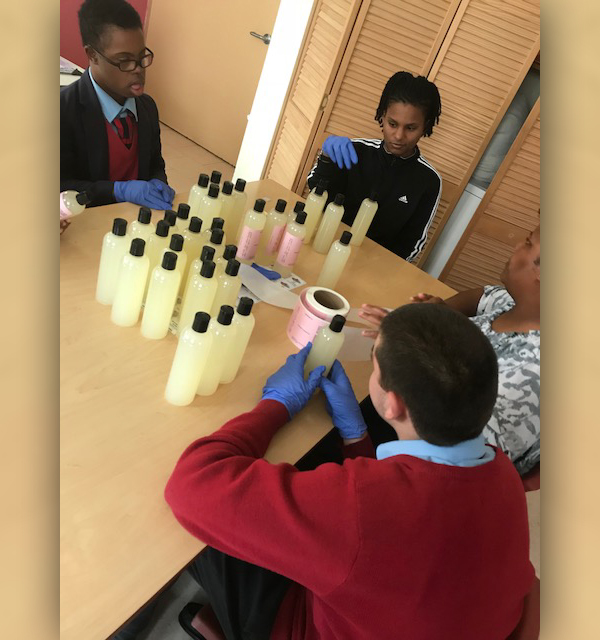 Thus, in order to promote transition and employability skills, students assist businesses and teachers with task such as, collating papers, binding, packaging and sorting to name a few.
Students complete these employability skills in the Functional Skills classroom which prepares students for possible future employment and life after high-school.
The program is only possible through the support of many local employers, vendors and teachers or staff of CBA. By giving students a job/task to complete, it helps our students develop employability skills; while being supervised.
This initiative has been a wonderful experience for the students thus far as they continue to develop a purpose and set a precedence in today's society.

Read More About