Canada defeated Bermuda 3-0 in the first match for both teams in Group B of the U17 CONCACAF Women's Championships taking place in Nicaragua.
The CONCACAF report said, "Canada strongly battled to be able to defeat three goals to zero to a well-organized Bermuda in the first match for both teams in Group B of the U17 CONCACAF Women's Championship on Friday at the Estadio Nacional.
"Jayde Riviere scored at 40, while Kaila Novak`s brace, at 62 and 80. Both managed to score for Canada who had mostly possession of the ball during the game, but found a tight defense and good reflexes from goalkeeper Zakhari Turner.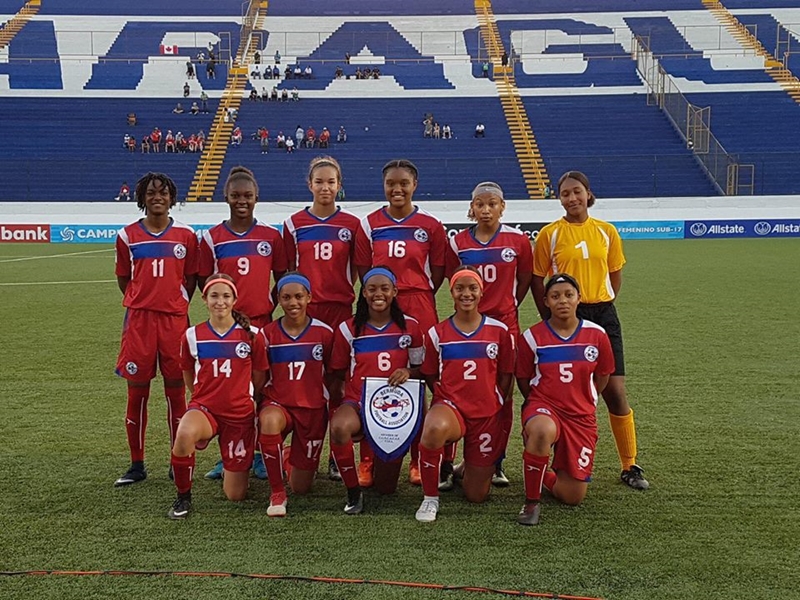 "After a total siege throughout the first half, Canada finally managed to open the scoring with five minutes to go. A powerful shot from the outside area of Jayde Riviere went through the left post before the stretch of Zakhari.
"The same Riviere sent a center to the area to Jordyn Huitema who could not finish alone off her head completely after 20 minutes.
"The best of Zakhari's saves came in at the 55th minute. The Bermuda goalkeeper avoided Canada's second goal. A double shot inside the area from the front Jordyn Huitema first hit the post and then the same head Huitema tried, but Zakhari saved the situation.
"An individual move gave the second goal to Canada. Novak took a short corner kick to Aaliyaj Scott. The Vancouver Whitecaps midfielder returned it to Novak who went into the box and finished with a left-footed to score the 2-0 in the 62nd minute.
"Novak in another individual play was available to score her second goal of the game after receiving a rebound in front of the area, and was available to seal the victory for Canada with a left shot.
Bermuda's next match will be on Sunday against the United States.

Read More About