Locals lined the streets today [April 30] to celebrate Bermuda's two Commonwealth Gold Medalists — Clarence 'Nicky' Saunders and Flora Duffy — with a motorcade making its way through Hamilton before stopping on the grounds of Cabinet, where the athletes were greeted by Premier David Burt, Cabinet Ministers, Bermuda Olympic Association officials, supporters and school children.
Clarence "Nicky" Saunders was Bermuda's first ever gold medalist at the Commonwealth Games, with his 1990 win in the high jump setting a Commonwealth record which still stands 28 years later.
Following her superb performance at this year's Commonwealth Games, triathlete Flora Duffy earned the island's second Commonwealth Games gold medal, which she followed up with her thrilling victory on home soil in this weekend's WTS Bermuda.
Speaking today, Ms Duffy thanked everyone for the support and said she was super proud to be Bermudian and so happy to share the moment with Mr Saunders as he "set the tone."
Mr Saunders said the Commonwealth record is not just his, it is "Bermuda's record," and noting that he doesn't compete anymore, he caused laughter in the crowd as he said this is "lucky for him" as he "couldn't keep up" with Flora Duffy anyway.
Premier David Burt stressed how proud how everyone in Bermuda is of both of them, and presented $10,000 achievement awards to the two athletes.
Speaking on Mr Saunders, Premier Burt said, "The reason why we have him here today is because he was never officially given his due here at the Cabinet Office
"So, 28 years later, we are going to correct that historic wrong and recognize Bermuda's first Commonwealth Games gold medalist Clarence 'Nicky' Saunders, whose record still stands."
"28 years passed in between gold medals for Bermuda in the Commonwealth Games, but just a few weeks ago, Bermuda's own Flora Duffy repeated that feat and brought home gold for Bermuda in the triathlon.
"A few weeks later – I would say about 36 hours ago, to be precise – while the City of Hamilton was full and there was a race around the town, we saw Bermuda's own Flora Duffy win in style on home soil to make all of us proud."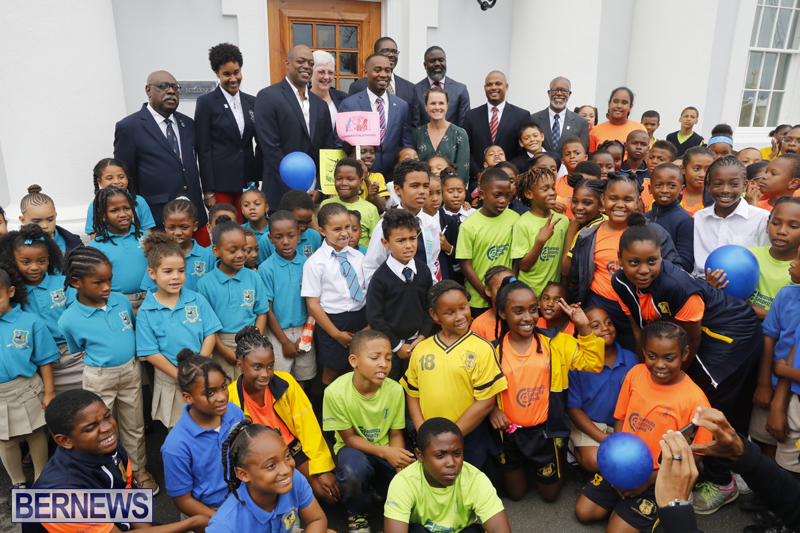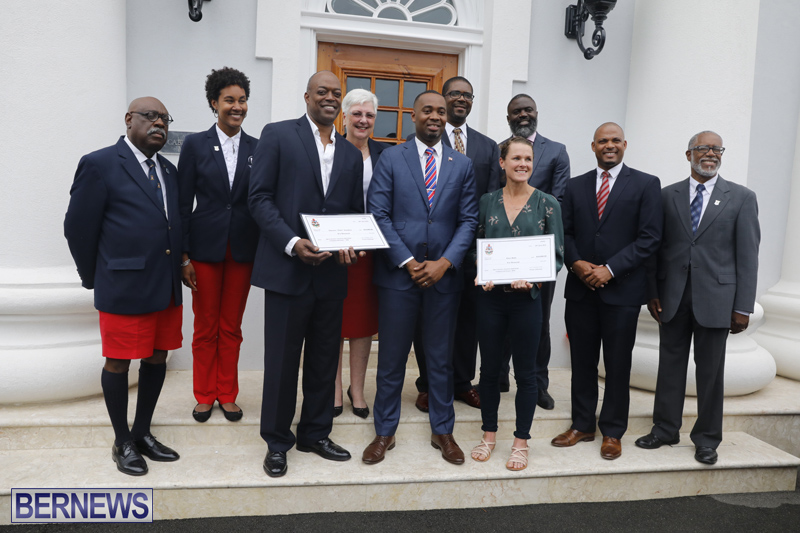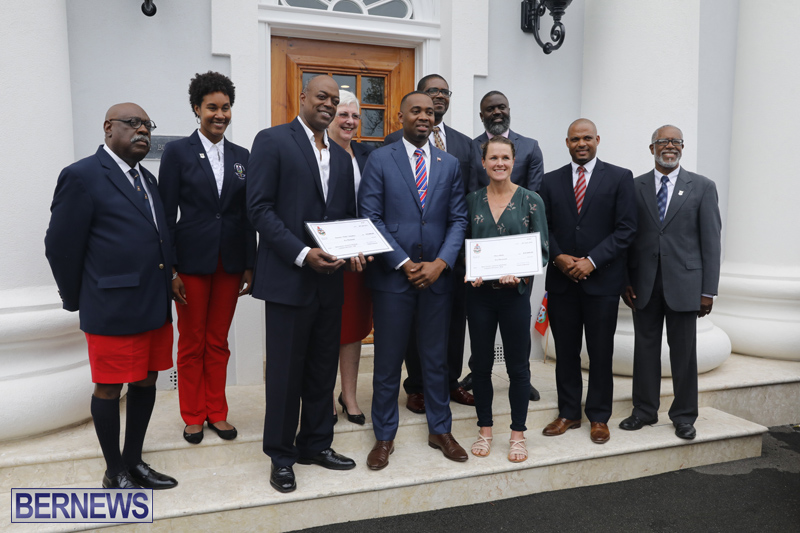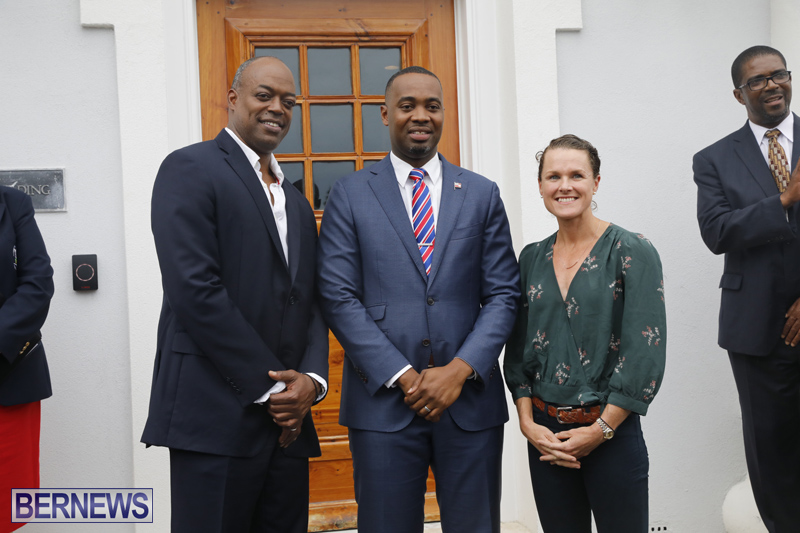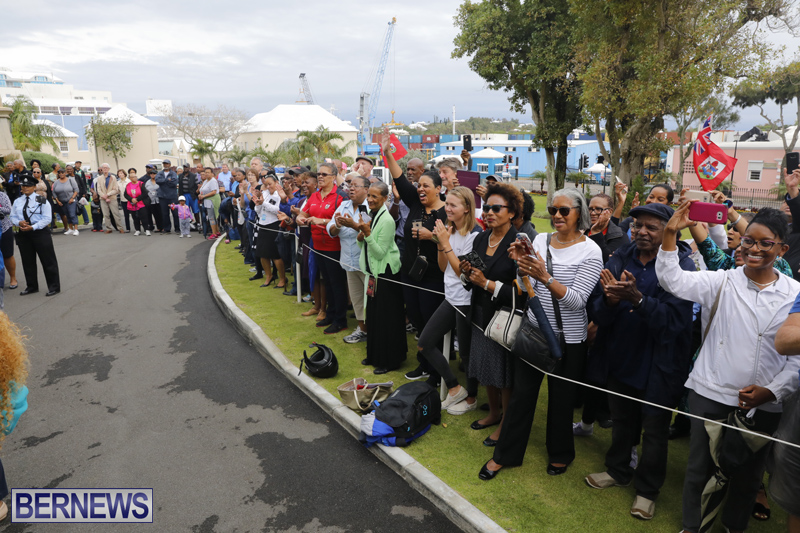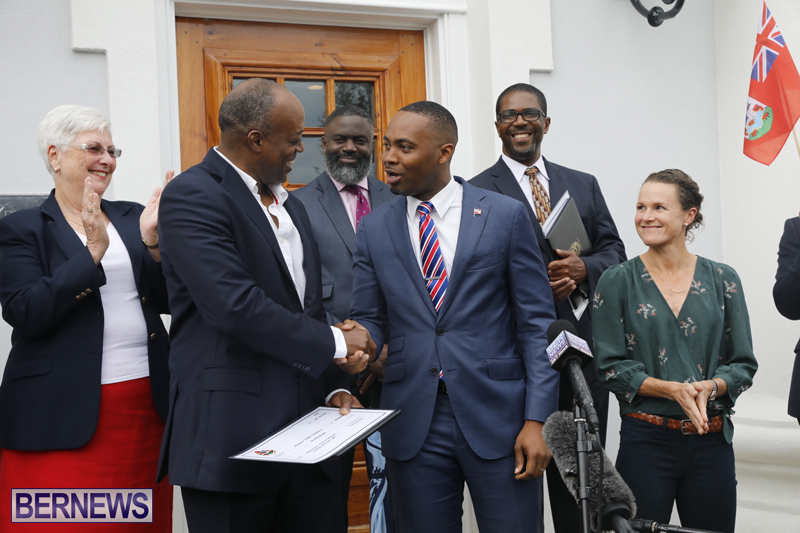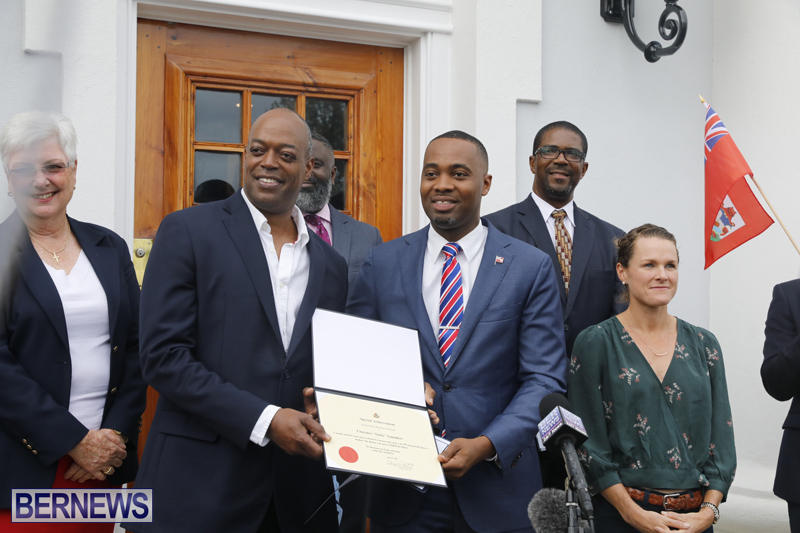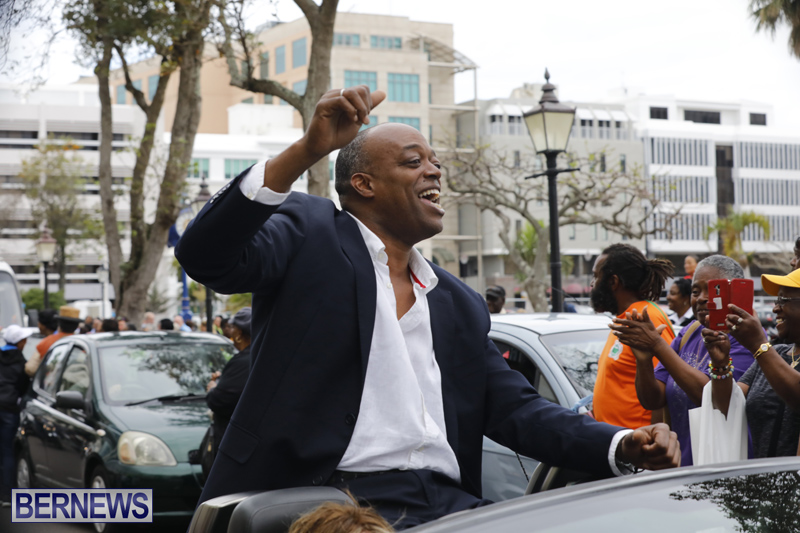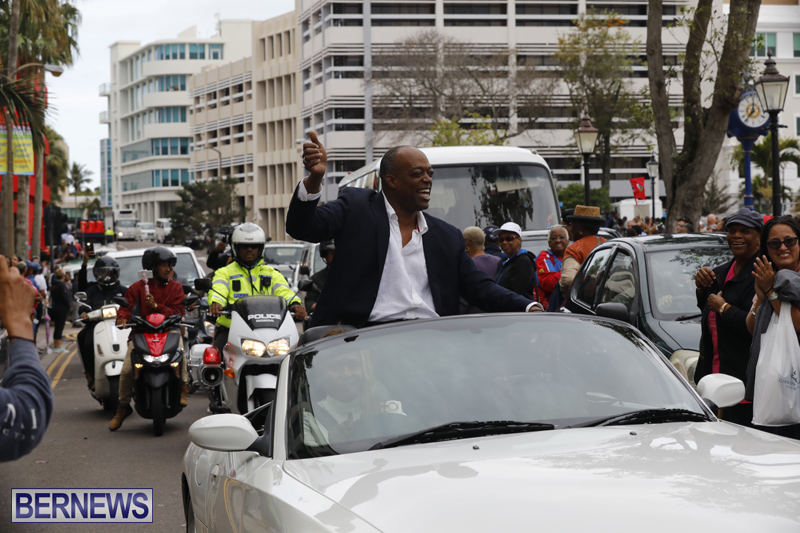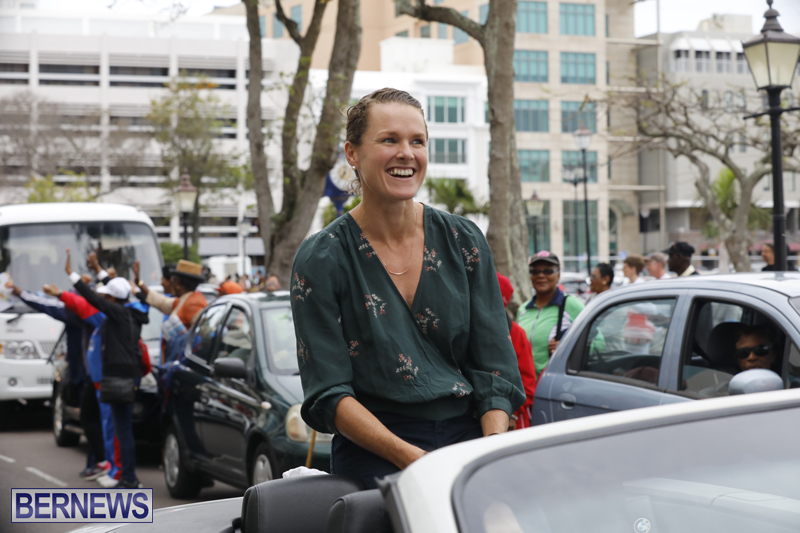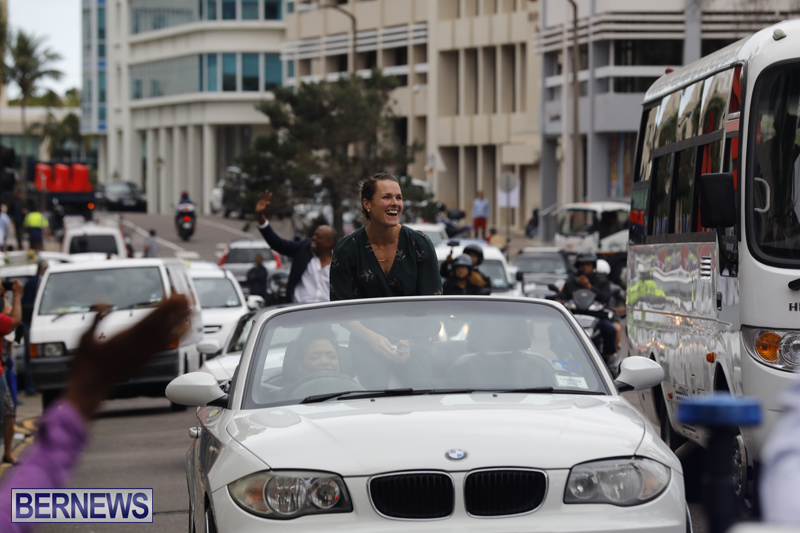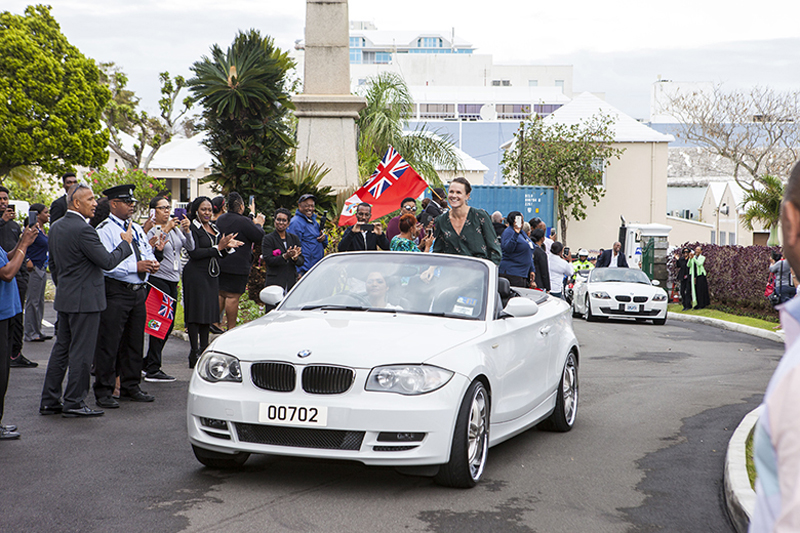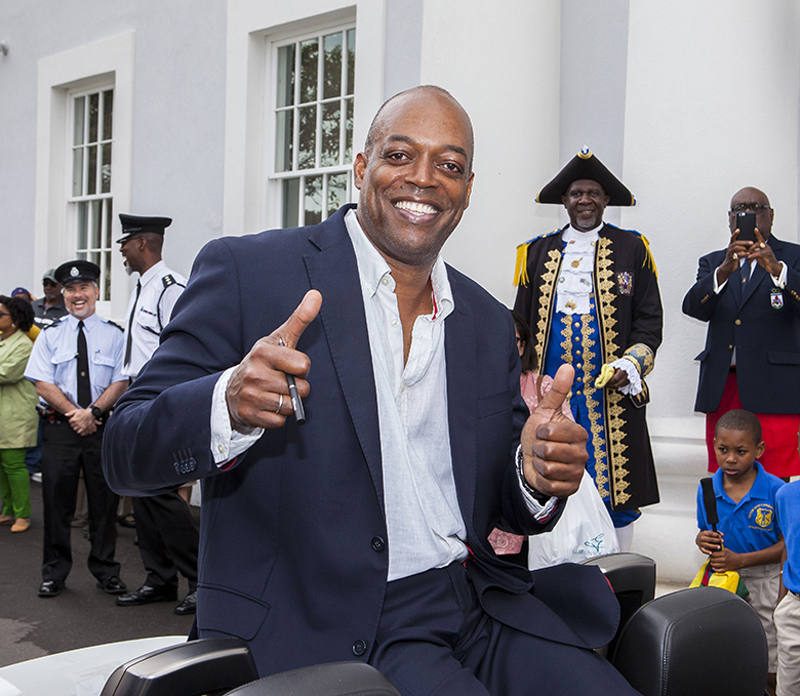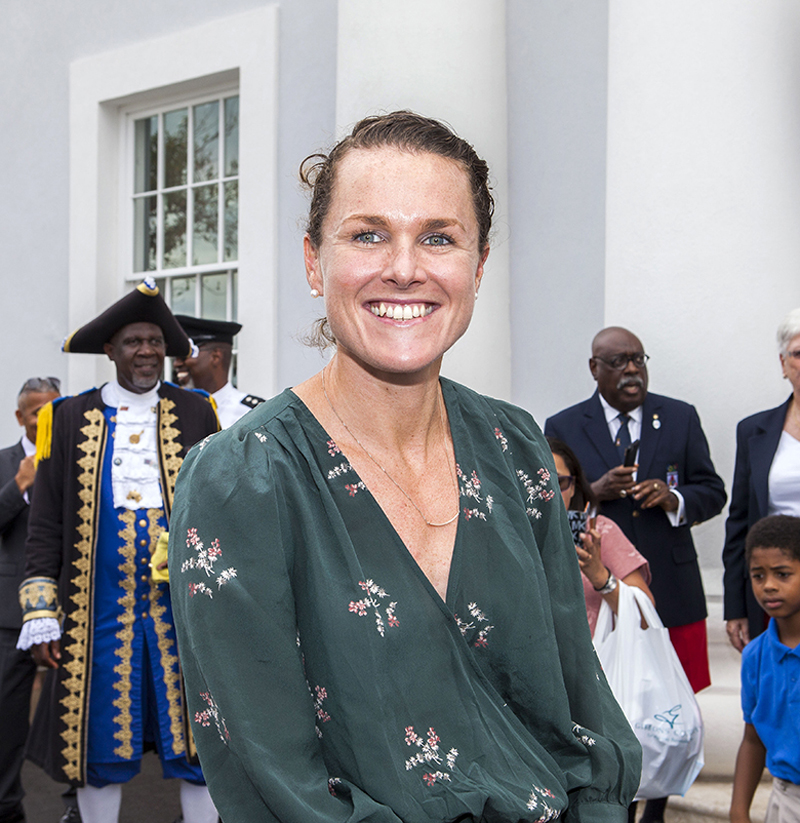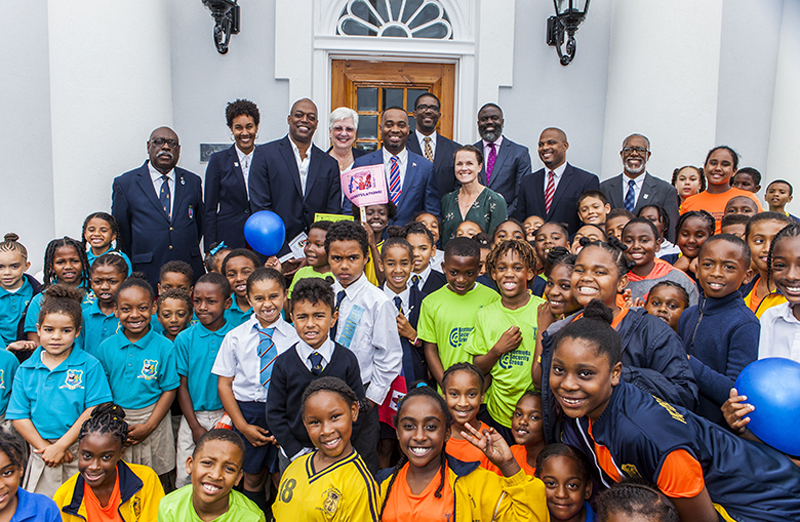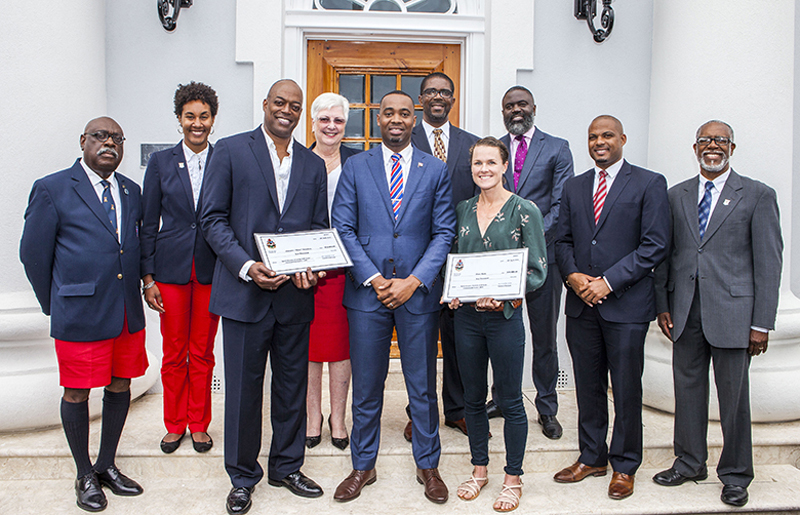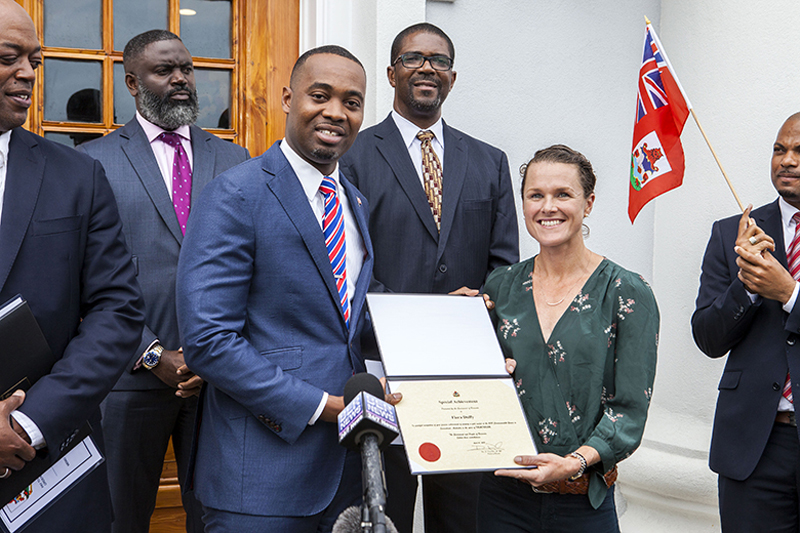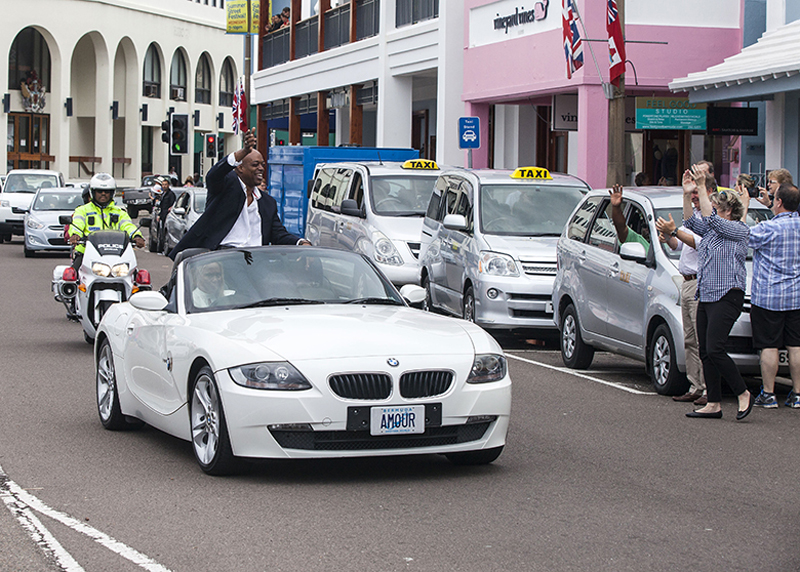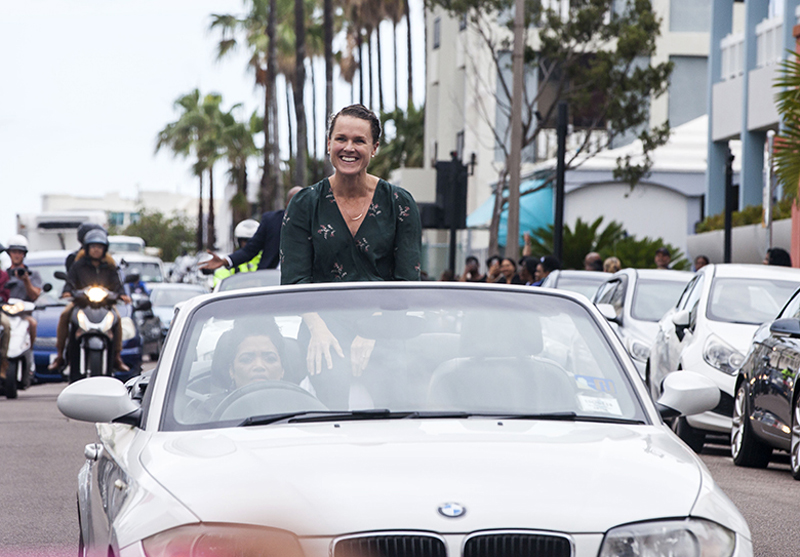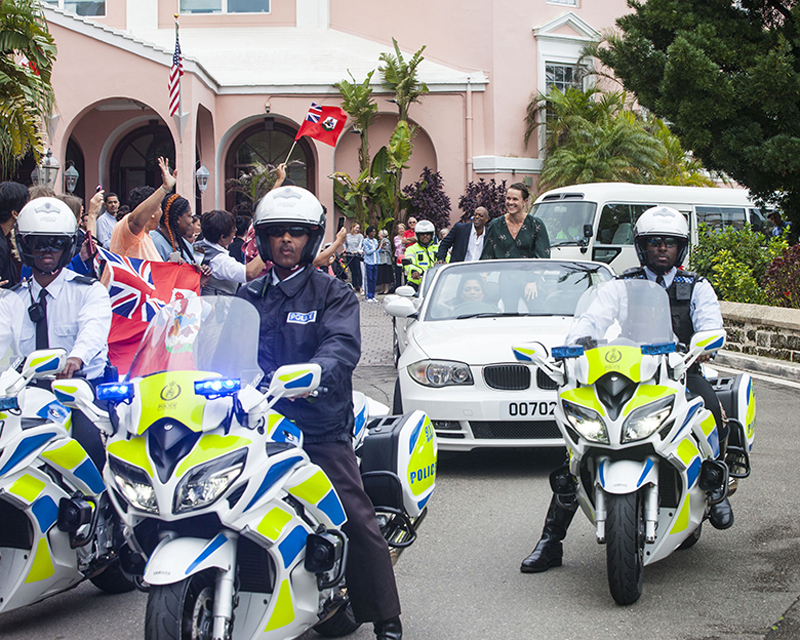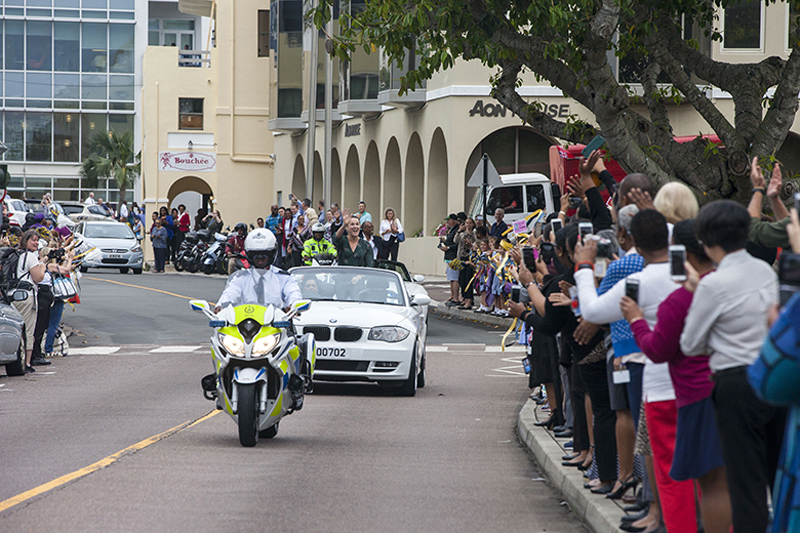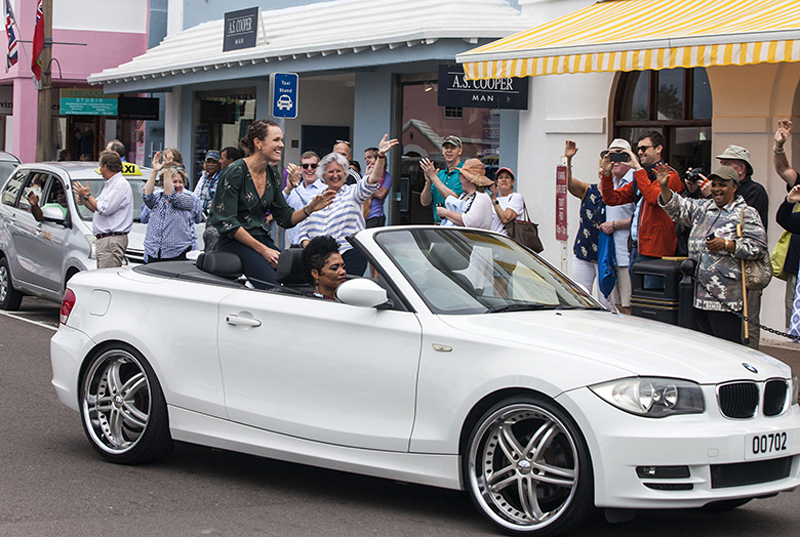 Read More About