Tyler Butterfield will not compete in the Bermuda Day Half Marathon Derby due to an injury to his calf.
The athlete, who recently set a new Bermuda marathon record at the Commonwealth Games, said, "May 24th is one, if not my favorite races in the world thanks to all the people and spectators out on the course.
Butterfield approaching the finish line to win the 2014 Bermuda Day race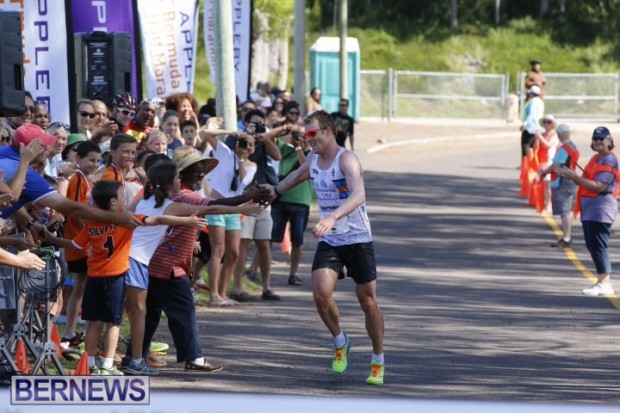 "But after hurting my calf last Sunday I won't be able to race it this year. After two marathons this year, my body is pushing back a little. And caught up with me on Sunday in a 20 miler," he added.
"Even though my heart wants to run, I have to be smart and not risk major damage. I will try a 70.3 the following week, but know the swim and bike will be fine. Wish everyone a great run next week, and excited to watch and cheer everyone on."

Read More About