The Reading Clinic announced that an annual scholarship has been established in the name of Mansfield ["Jim"] Brock, CBE, a trustee of the Clinic.
The Mansfield Brock Scholarship of $8,640 per annum has been donated by the Trustees of The Reading Clinic Foundation and will be used to assist with tuition costs for families who require financial assistance.
The amount matches that of the scholarship, established in 2015 by the Foundation in the name of fellow Trustee, Miles Outerbridge.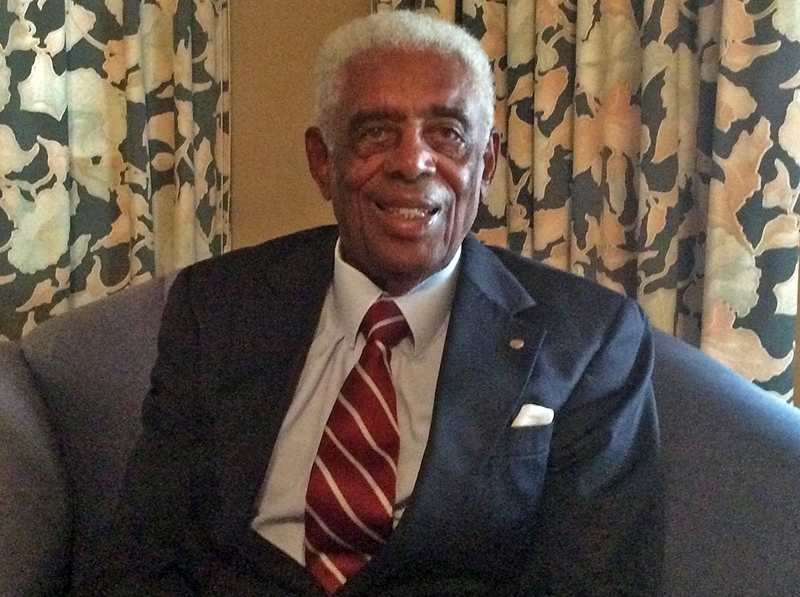 Mr. Brock spent much of his distinguished career involved in education in Bermuda.
After earning a BSc in Physics and Mathematics from McGill University in Montreal, Canada, and a Postgraduate Degree in Education from London University in the United Kingdom, Mr. Brock began his educational career in 1955 as a physics and mathematics teacher at The Berkeley Institute. He taught at Berkeley for 10 years before becoming headmaster of Sandys Secondary School in which capacity he served for nine years.
Mr. Brock was the founding Chief Executive Officer of the Bermuda College. He earned a Master's Degree in Educational Administration by the University of Toronto and was awarded a Doctor of Commerce [Honoris Causa] by Saint Mary's University in Nova Scotia.
He went on to serve the Bermuda Government in numerous capacities, including Permanent Secretary of Education, Financial Secretary and Chairman/CEO of the Bermuda Monetary Authority before joining the private sector as General Manager of the Bank of N. T. Butterfield & Son Limited. He recently retired as Chief Administration Officer of Colonial Group International.
Mr. Brock said he was deeply honoured by the establishment of the scholarship. "I am proud of my association with The Reading Clinic, an organisation which plays such an important role in helping our young with dyslexia and other learning differences so that they may fulfill their potential."
Dr. Glenn Faries, Chief Executive Officer of The Reading Clinic, said: "We are extremely grateful to the Trustees for donating this scholarship and their continued support of The Reading Clinic.
"It is very welcome 'birthday present' commencing in this, our 50th anniversary year and fitting that it will honour Mr. Brock who has contributed significantly to education in Bermuda and who is a committed supporter of The Reading Clinic.
"We strive to make sure that every child in Bermuda who needs our help has access to our services regardless of their financial situation. The Mansfield Brock Scholarship will help us provide support for those students in financial need."
The Reading Clinic Foundation was formed in 2013 with a financial gift from Elizabeth Kitson, the founder of The Reading Clinic. Through its management of investment assets, the Foundation provides financial support for The Reading Clinic. The trustees of the Foundation are Miles Outerbridge [Chairman], Kirk Kitson, Mansfield Brock and Richard Krupp.

Read More About
Category: All