In preparation for hurricane season, Deputy Premier and Minister of Transport and Regulatory Affairs Walter Roban is reviewing the island's search and rescue capabilities and surveillance systems.
"The assessment comes in advance of planned upgrades for the Marine and Ports Services [MaPS] workshops in Dockyard and future needs for new tug boats," the Ministry said.
"The Minister visited both ends of the island including the MaPS operations in the West End and the Bermuda Maritime Operations Center/Rescue Coordination Centre at Fort George Hill in St George's.
"There are ongoing major improvements at The Bermuda Maritime Operations Centre as well, as a result of damage inflicted by Hurricanes Fay and Gonzalo."
Onboard the Pilot/Rescue vessel St. David, the Minister inspects the engine room with Engine Driver JaCal Minors. St. David is used for offshore Search and Rescue, and to transport Branch Pilots to and from visiting ships.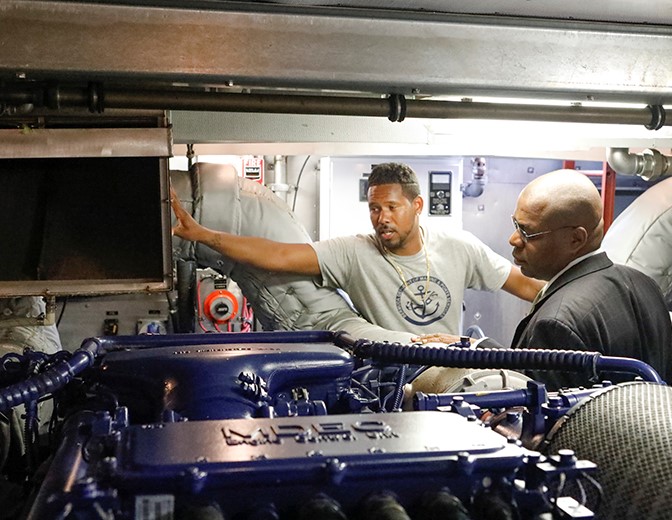 Bermuda Maritime Operations Center/RCC Bermuda alongside Denis Rowe Chief Maritime Operations Controller viewing some of the department's surveillance systems tracking all vessels approaching and bypassing Bermuda.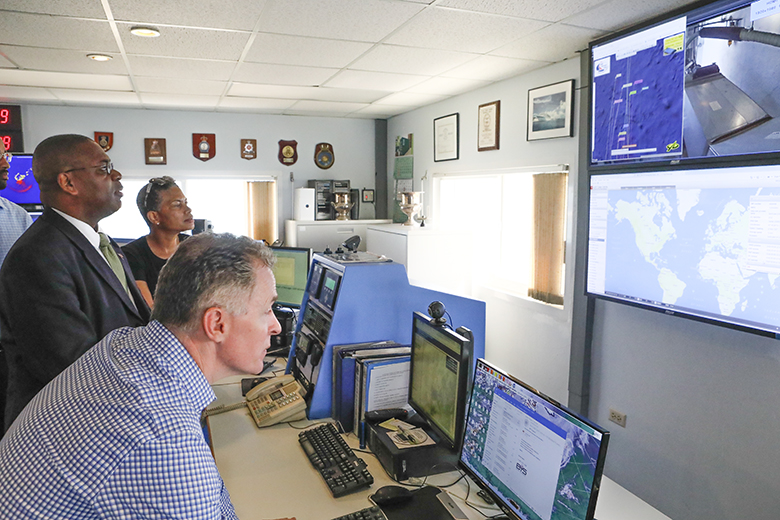 On the deck of the tug Faithful, the Minister is flanked by Captain of the tug Powerful Donald McMahon [l] and Captain of the tug Faithful Melvin Martin [r] on the right.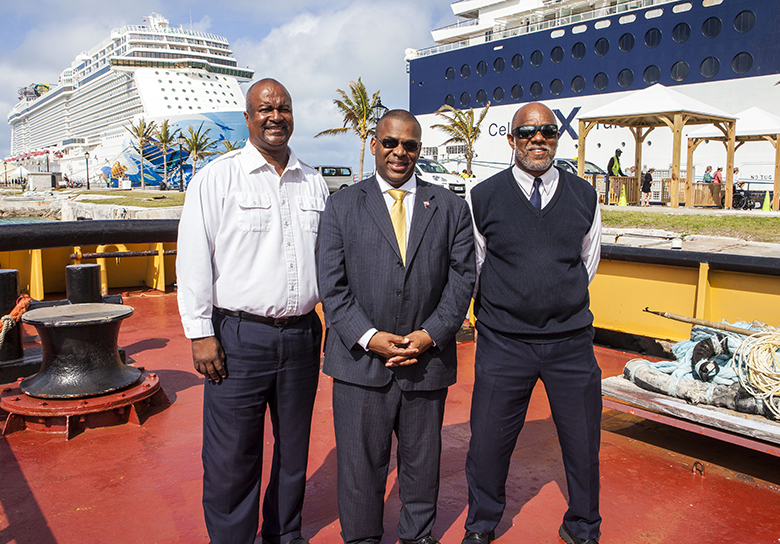 Captain Melvin Martin with the Minister on the navigation bridge of the tug Faithful explaining the equipment on board.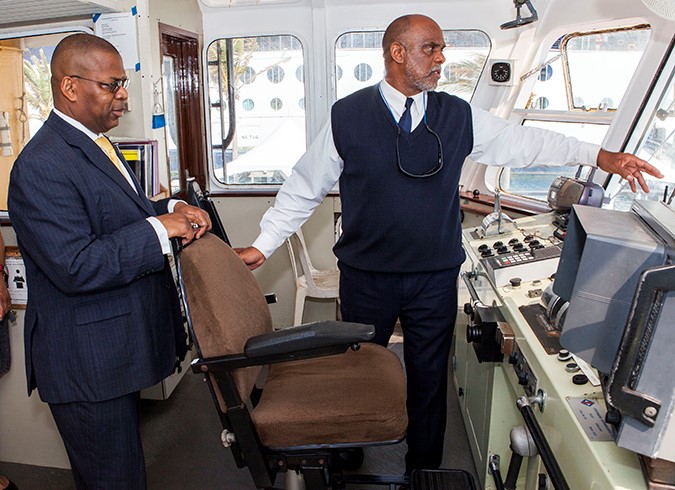 In the machine shop in Dockyard are Acting Fleet Manager Jamal Smith [l] with the Minister and Supervising Engineer Phillip Richardson.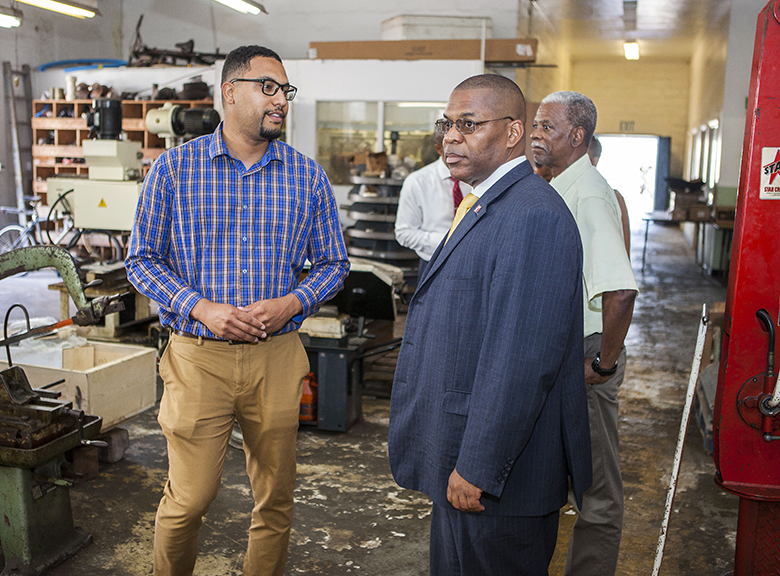 Read More About