A 35-year-old man and a 30-year-old man who were injured in separate collisions have been treated and discharged from the hospital.
Injured Motorcyclist Treated & Discharged After Devonshire Collision
A police spokesperson said, "Around 8:10am Monday, May 28th police and fellow first responders were dispatched to a reported two vehicle collision at the junction of Middle Road and Watlington Road West in Devonshire.
"It appears that the car driver and motorcyclist involved were traveling in opposite directions on Middle Road when the collision occurred as the driver of the car attempted to turn on to Watlington Road West.
"The injured rider, believed to be a 35-year-old Pembroke man, was transported to King Edward VII Memorial Hospital via ambulance, treated and later discharged.
"There were no other injuries reported. However, both vehicles were damaged.
"Inquiries continue and any witnesses that have not already come forward are asked to contact the main police telephone number 295-0011.
Motorcyclist Hurt in Collision Sunday Night Treated & Discharged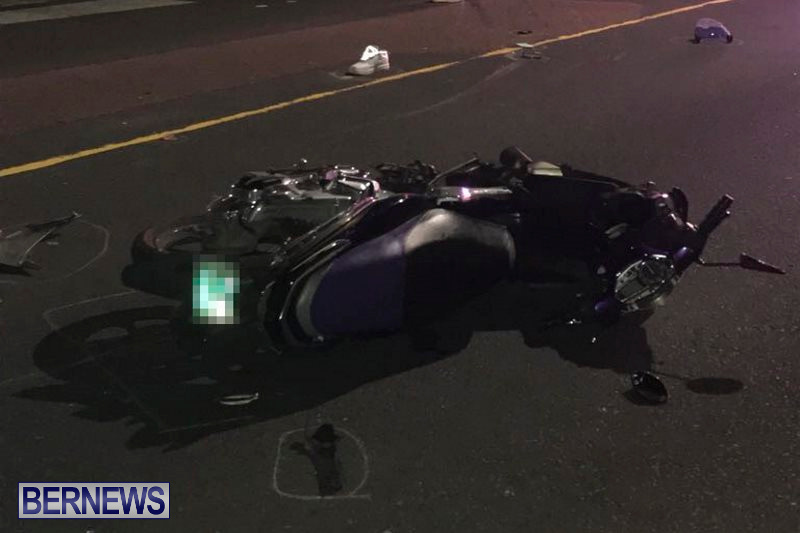 "At last check this morning [May 29th] the 30-year-old male motorcyclist hurt in a collision with a car around 10:15pm Sunday, May 27th on Point Finger Road in Paget had been treated and discharged from the hospital.
"Any witnesses that have not already come forward are still asked to contact the main police telephone number 295-0011."
Read More About
Category: Accidents and fires, All, News