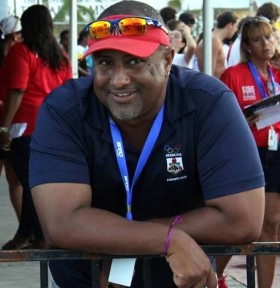 A total of 20 swimmers have been selected to represent Bermuda at the upcoming XXXI CCCAN Swimming Championships in Aruba.
Three Bermuda swimmers are current Record Holders, as Elan Daley holds 2 Girls 11-12 Year Old Records, Daley has the 50m Freestyle Record with a time of 26.82, she also holds the 100m Freestyle Record of 59.65.
Madelyn Moore is the current 13 – 14 Girls 50m Freestyle Record holder with a time of 26.65.
Lisa Blackburn is the holder of the 18 & Older Women's 100m Breaststroke Record with a time of 1:13.23.
The team has some familiar names such as Jessie Washington, Sam Williamson, Jack Harvey, Madelyn Moore, Shannon Hassell and Taylor White.
Also in the team are the likes of Brian Desmond, Kai Legband, Vanessa Esposito,
Bermuda XXXI CCCAN Swimming Championships Team
Brian Desmond
Giada Dudley-Pun
Josephine Duerden
Vanessa Esposito
Evan Farrow
Jack Harvey
Shannon Hassell
Caleb Ingham
Jaedyn Judd
Kai Legband
Madelyn Moore
Gabriela Pitman
Skyler Powell
Brett Smith
Jesse Washington
Logan Watson-Brown
Taylor White
Sam Williamson
Adam Young
Payton Zelkin

Read More About