A custom blended collection of Bermuda inspired teas by Kelsea Williams of NovelTea will among the Bermuda themed products being showcased at a market in New York, after the local vendor was selected during the recent BEDC 'Vend to Win' contest.
Six local entrepreneurs have been given a once-in-a-lifetime opportunity to go to New York City and take part in an exclusive vendor market called The Reserve on July 1.
The opportunity was provided to them through the Bermuda Economic Development Corporation [BEDC]'s recent Vend 2 Win Competition, which saw more than 30 vendors vie for the chance to show their wares in front of influencers and trendsetters in the Big Apple.
Bernews has been profiling the winners of the competition, and in the last profiles, we hear from Kelsea Williams, owner of NovelTea.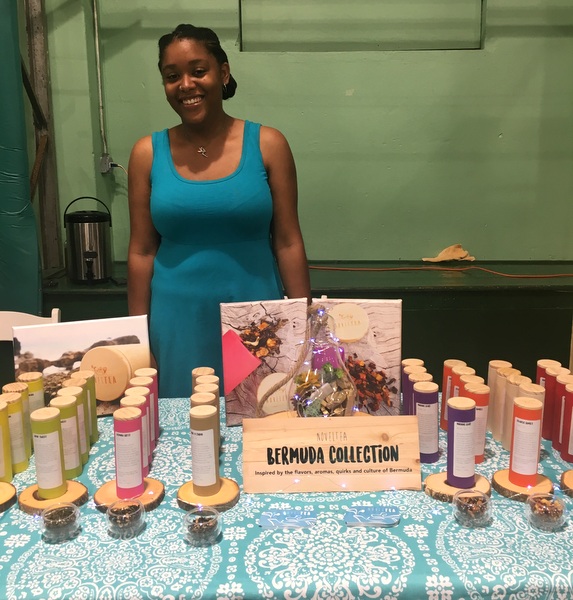 Q: What inspired you to start your vending business?
A: A passionate love for tea inspired me to start NovelTea. Since returning to Bermuda from University, I have been driven to introduce my love of tea to fellow Bermudians and tourists. I really want to show people that good tea is a super accessible, delicious, healthy, and a fun choice – it doesn't just have to be English Breakfast in an old tea bag! My goal is to show people the benefits of drinking loose-leaf tea, give tea a modern feel and show everyone how wonderfully diverse the world of tea can be.
Q: How long have you been an entrepreneur and how would you describe the entrepreneurial journey so far?
A: Being an entrepreneur is a very new experience for me. I began looking into starting my own business and researching quite some time ago, but NovelTea has only really been running for about 8 months now. The experience so far has been amazing. It is one full of ups and downs, plenty of challenges and lots of lost sleep, but it is rewarding in so many different ways. Watching something that you built from scratch continue to bloom into a functioning business is worth every ounce of hard work.
Q: What have been the challenges? What have been the biggest rewards?
A: The main challenge has been time and balance. I currently work a full-time job, therefore balancing running my own business and working at the same time has proven a bit difficult. I like to keep busy but finding the time to accomplish everything that you'd like in a day can be very hard at times. The biggest reward has been seeing all of the great feedback from customers. I love that people are actually enjoying the tea as much as I do! Seeing those who have also never really thought about drinking tea, taking a chance and falling in love has been extremely rewarding as well!
Q: What kinds of products do you currently sell? What kinds of feedback do you typically get from customers?
A: Currently, we sell Premium and natural loose-leaf teas, including our custom blended collection of Bermuda inspired teas. We also carry a wide array of tea ware and accessories that are needed to properly enjoy the loose-leaf tea experience. The feedback from our customers has been great so far. We have managed to get a few regulars on board and are constantly working on our blends to get them just right for everyone.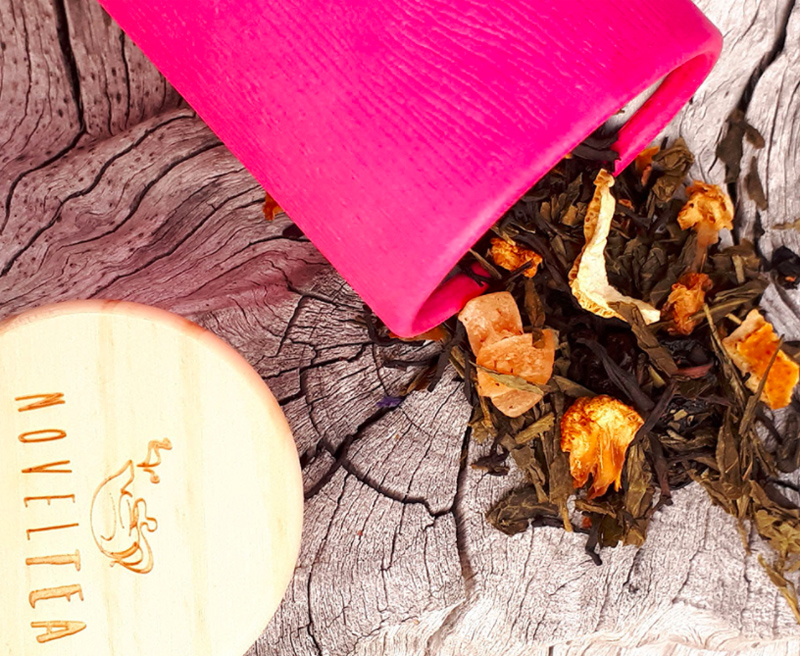 Q: Why did you decide to enter BEDC's Vend 2 Win Competition?
A: I chose to enter the BEDC's Vend 2 Win competition for the exposure and a chance to win the amazing opportunity to vend in New York. I really believe that our teas are great, and our Bermuda Collection Tea's especially are a great representation of some of the islands many unique quirks and flavors. We have received a great response from tourists who buy our teas at Harbour Nights and the Farmer's Market, therefore I thought they would be a hit, if I were to get the chance to showcase them in New York.
Q: What was the reaction when you found out you had been selected as a grand prize winner?
A: I was extremely excited when I found out that I was selected as one of the winners. There were so many great participants that I was very nervous about the whole thing. Winning has proven to be great for the business and getting our name out there and I am so grateful to have been chosen.
Q: What does this experience mean to you? How do you hope this will help to grow/ elevate your business to the next level?
A: The experience means a lot to me personally and to the business. As a generally shy person, participating in the event has helped me to step out of my shell and become excited about new things. This experience has already helped provide great exposure for NovelTea and participating in the Driven Society Market in New York at the end of the month will only increase that. It has given me new ideas on how to grow the business and I look forward to networking with entrepreneurs in New York to get even more.
For more information on NovelTea, visit: noveltea.co
Read More About