The Philippine Embassy officials from Ottawa, composed of First Secretary and Consul Eric Aquino, Second Secretary and Consul Jeffrey Salik, Finance Officer Rosalie Gonsalves, and Consular Assistants Aileen Cuya, Alvin Conchas III and Josephine Gonato, held a consular outreach mission on the island on May 18th – 22nd at the Mariner's Club.
Consul Eric Aquino with consular staff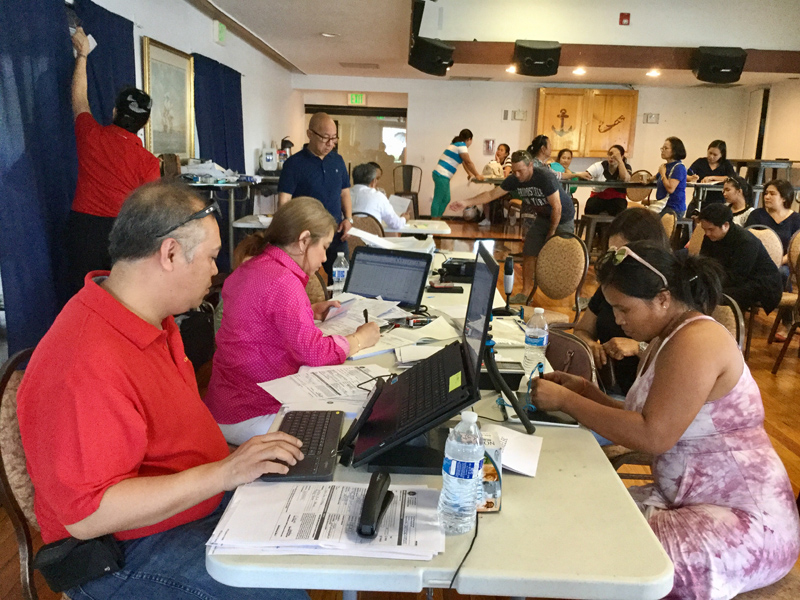 They were also joined by Welfare Officer Josephine Tobia and Labour officer Eliza Lucido from the Philippine Embassy in Washington DC.
The Embassy team from Ottawa rendered a total of 559 consular services [passport renewals, authentication of documents, reports of marriage and birth, dual citizenship] and registered 128 new overseas voters.
Consul Eric Aquino and Consul Marcy Brown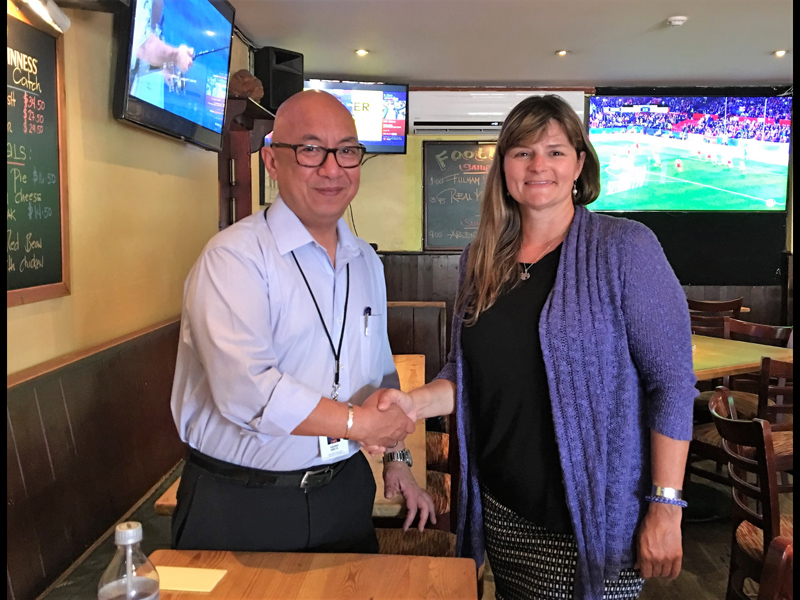 Embassy officials have been visiting the island over the last few years to conduct consular outreach missions after the Philippine government began to require the personal appearance of passport applicants.
Consul Jeff Salik and Junior Minister Crystal Caesar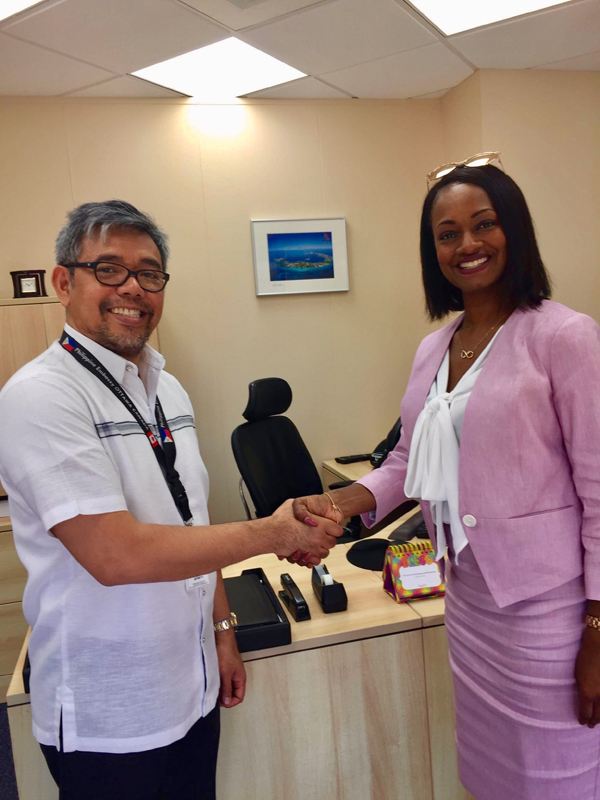 The recent Embassy visit was the first consular outreach mission by the Ottawa team following the transfer of consular jurisdiction over Bermuda from Washington DC to Ottawa in October last year.
Consul Jeff Salik and Pat Phillip-Fairn of the Bermuda Tourism Authority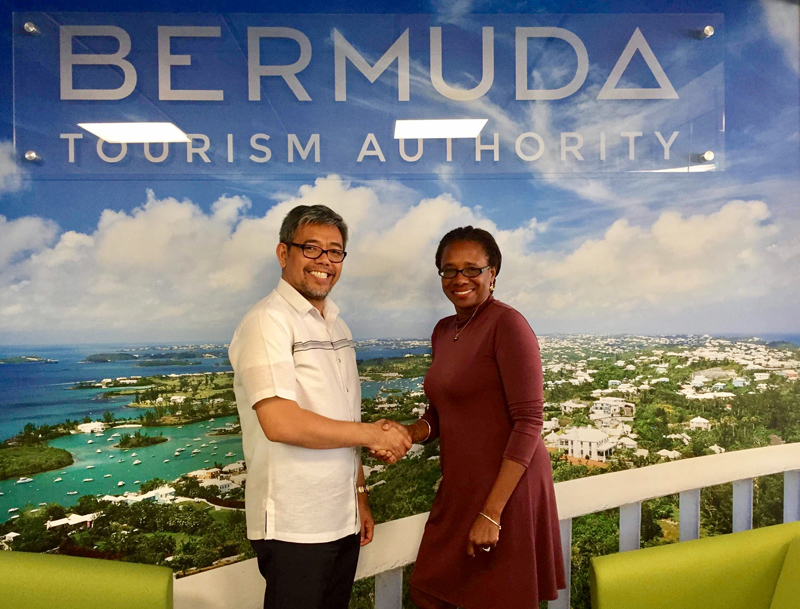 The Labour and Welfare services for Filipinos in Bermuda, however, are still under the jurisdiction of the Philippine Embassy in Washington DC. This year is also the commencement of the 10-year validity of new Philippine passports for adults.
Consul Jeff Salik, Rowena Comber,  Junior Minister Crystal Caesar and Sonia Loudermilk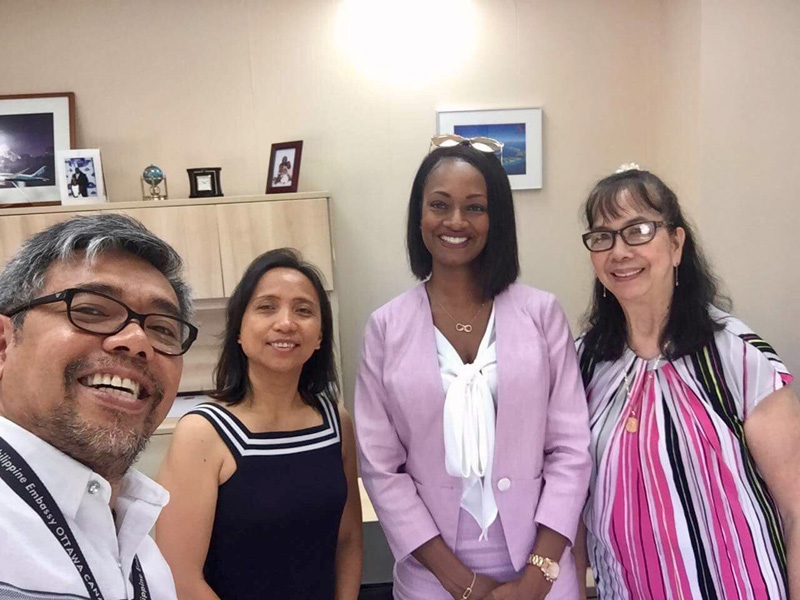 On May 22nd, Consul Aquino met with Consul Marcy Brown of the US Consulate and discussed consular matters and US visa applications for Filipinos on the island. Consul Jeffrey Salik also paid a courtesy visit to Junior Minister Crystal Caesar of the Ministry of Economic Development and Tourism to discuss opportunities for trade investments with Bermuda and with Ms. Pat Phillip-Fairn of the Bermuda Tourism Authority to discuss tourism promotion strategies.
Consular team at work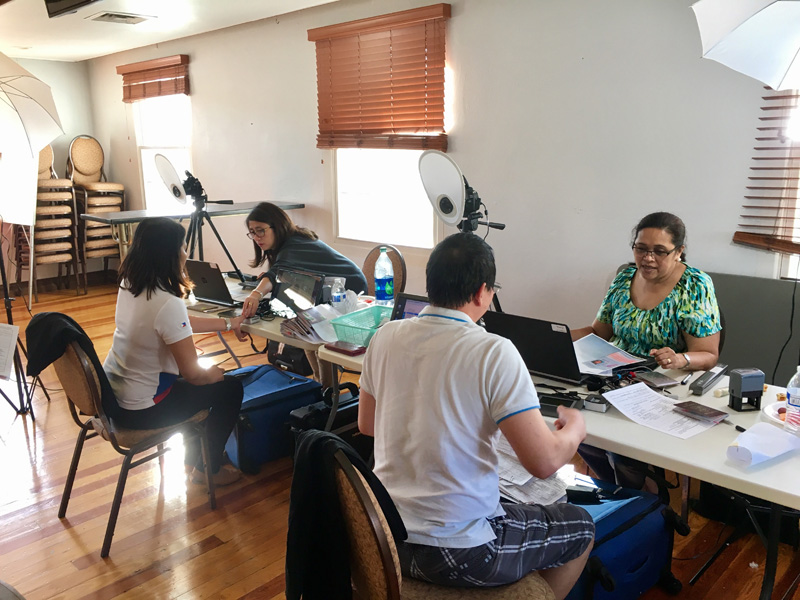 During the outreach mission, Consul Aquino welcomed the applicants and informed them of consular services available from the Embassy.
Financial Literacy Seminar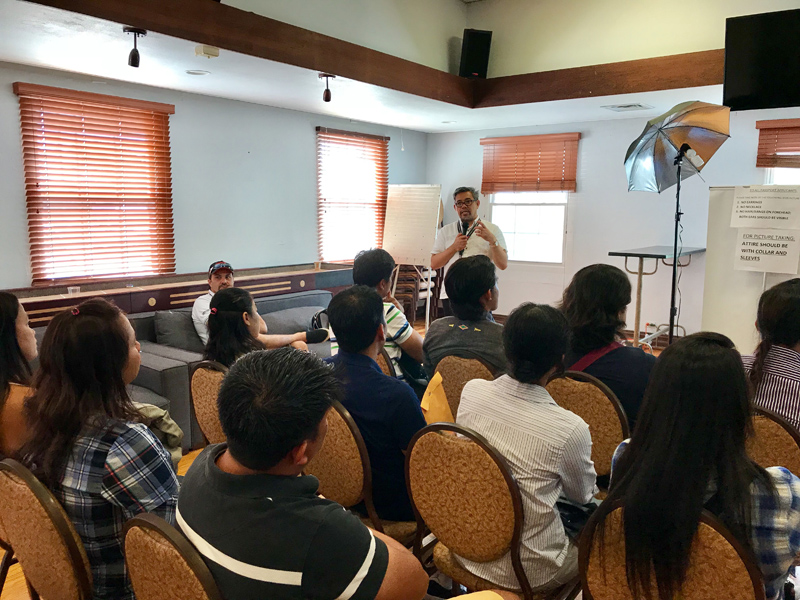 He also encouraged Filipinos on the island to provide their names and contact details to the Filipino Association, and the list will be provided to the Embassy so that they will have a database of contact information of Filipinos in Bermuda.
Labour Officer Eliza Lucido and Welfare Officer Josephine Tobia of the Philippine Embassy in Washinton DC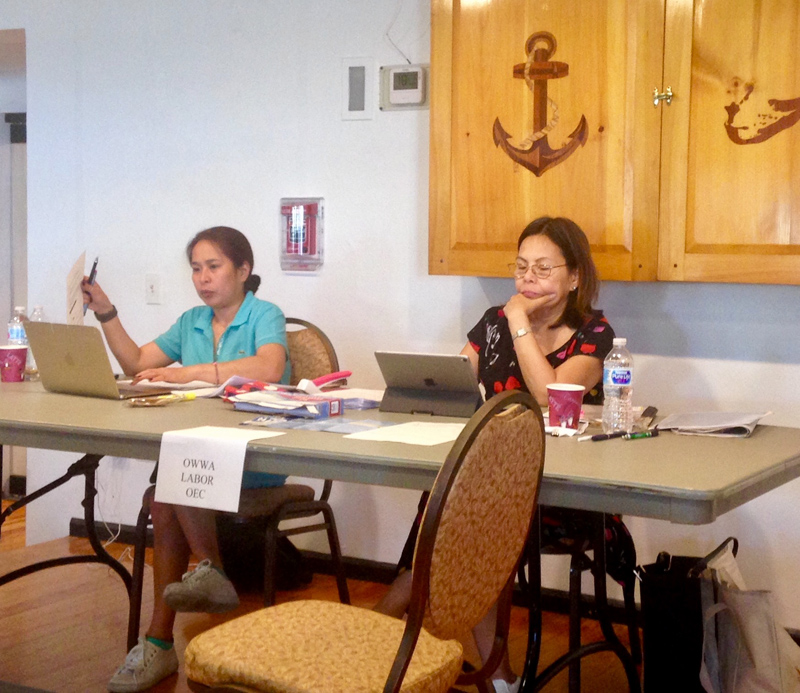 Filipinos who are not registered with the Filipino Association and who have not participated in the recent consular outreach are requested to provide their names and contact details to filasber@gmail.com or call telephone number 236-3789.
Philippine Embassy Ottawa team with Filipino Association officers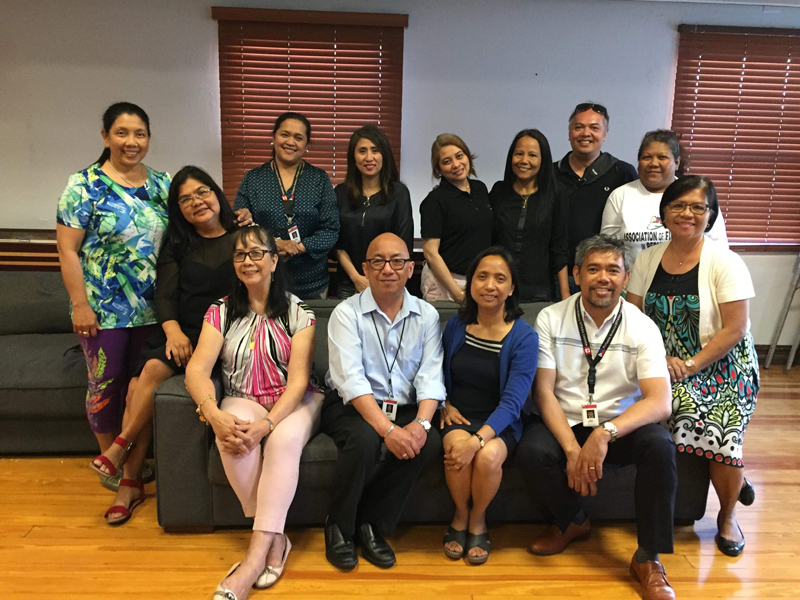 Read More About