Women in Reinsurance [WiRe], the organization for women working in the Bermuda reinsurance sector, today [June 27] announced three officer appointments.
A spokesperson said, "The appointments include Head of Events Committee – Rachael Afford, Vice President, Specialty Reinsurance, Allied World; Secretary – Joelina Redden, General Counsel, Athora Life Re;vTreasurer – Melissa Logie, Manager of Finance, Zurich Insurance.
Kathleen Reardon, Chair of WiRe and CEO of Hamilton Re, said, "Since its inception in 2008, WiRe has moved from strength to strength, evolving from a small group of senior professional women to one that is now 266 members strong and represents women across all levels and disciplines in property and casualty reinsurance, life reinsurance, ILS, regulatory and service provider sectors. On the heels of our tenth anniversary, these appointments reflect our vision to broaden our management team and build a foundation for the future leadership of WiRe."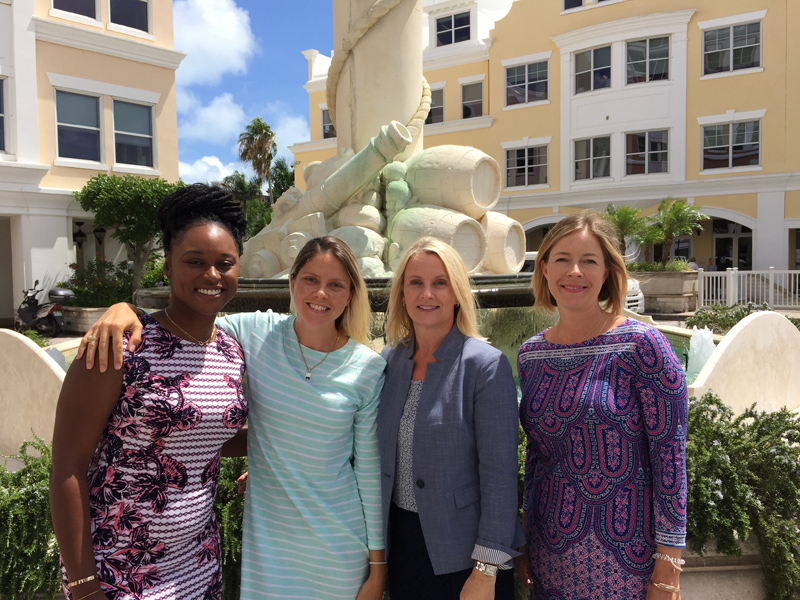 "I would like to thank the outgoing officers, Julia Mather, Carmen Gracey and Susan Smith, for the significant work they performed in these roles and for helping to develop WiRe into the thriving organization that it is today."
"WiRe also announced the appointment of Deniece Gordon, Assistant Underwriter, Specialty Reinsurance, XL Catlin, to the Events Committee and Amy Peniston, Catastrophe Modelling Analyst at Hamilton Re, to the Social Media Committee which is headed up by Jeannine Menzies."
"It is exciting to welcome new committee members to our organization as we strive to diversity the array of programmes we offer while increasing the conversations about topical issues in our industry," said Ms. Reardon.
"She noted that today's announcement follows the expansion of WiRe's Board of Directors with the addition of Stephen Young, Sompo International, Peta White, Markel Global Re, and Tracey Gibbons, Allied World to the Board."

Read More About