[Updated] The Ministry of Social Development and Sports has arranged a special motorcade for the Bermuda Girls U-15 Concacaf Championship Team for today [August 14], which is set to depart the airport at approximately 2.00/30pm.
The Ministry said the Acting Minister of Social Development and Sports Lovitta Foggo will meet the team at the airport, and the motorcade will conclude at the Cabinet grounds, where they will be met by Premier David Burt and members of the Cabinet.
Motorcade Route:
Depart LF Wade Airport onto Causeway, North Shore Road to Flatt's, over Flatt's Hill, Middle Road to Collector's Hill, along Collector's Hill to South Road, South Road to Roundabout at Trimingham Hill, along Trimingham Hill to Roundabout at East Broadway, East Broadway to Front Street, along Front Street to Bermudiana Road, Bermudiana Road to Church Street, along Church Street to Court Street, and right on Court Street to Cabinet Office
The Bermuda Women's U15 football team is returning home today after making an outstanding showing at the 2018 Concacaf Women's U15 Championship in Florida; winning the Division Two Title after claiming five consecutive victories.
The team maintained an undefeated record throughout the tournament; in the first round they recorded a 3-1 win over Antigua & Barbuda, a 1-0 victory over Barbados, and a 2-1 victory over Curaçao. They advanced to the semi-finals where they claimed a 1-0 victory over St. Lucia, and they defeated Grenada 2-1 in the finals.
Bermuda's championship winning team included Zakhari Turner, Terrine Trott, Koa Goodchild, Satia Burchall, Danni Watson, Zemira Webb, Jahde Simmons, Emily Cabral, Ramiah Brangman, Lara Backeberg, Azra Shakir, Marli Butterfield, Che Chulae Dowling, Shye Blair Paynter, Katelyn Medeiros, Adia Gibbons, Jahni Simmons and Katherine Bean Rosario.
Bernews will have live video of the team's arrival later today, so please check back later.
Update 1.25pm: Live video of the team arriving at the airport is below, a large crowd awaits them with Bermuda flags, flowers and balloons.
This live broadcast has ended; the 28-minute replay of the airport arrival is below:
This live broadcast has ended; the 2-minute replay of the motorcade passing the Causeway is below:
This live broadcast has ended; the 9-minute replay of the Premier greeting the team at Cabinet is below:
Update 3.10pm: Photos of the motorcade and team at airport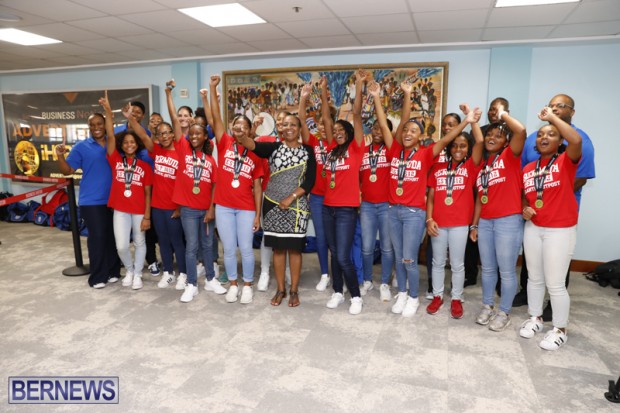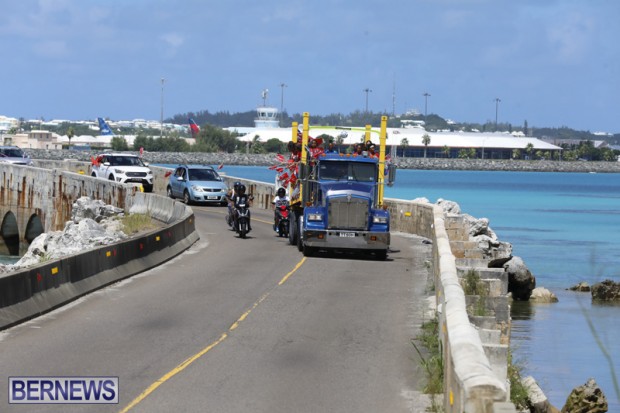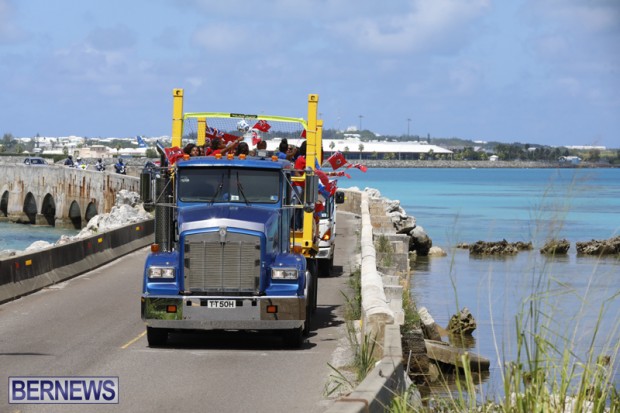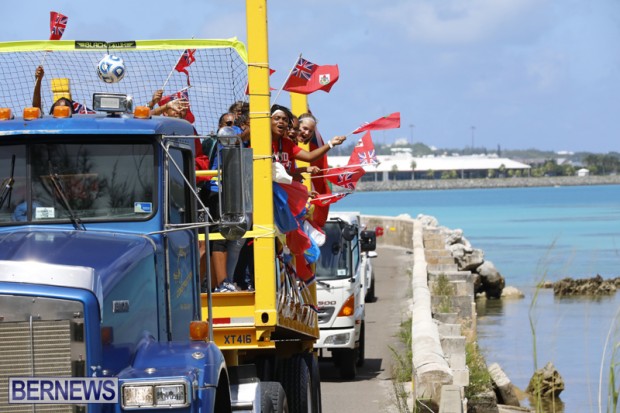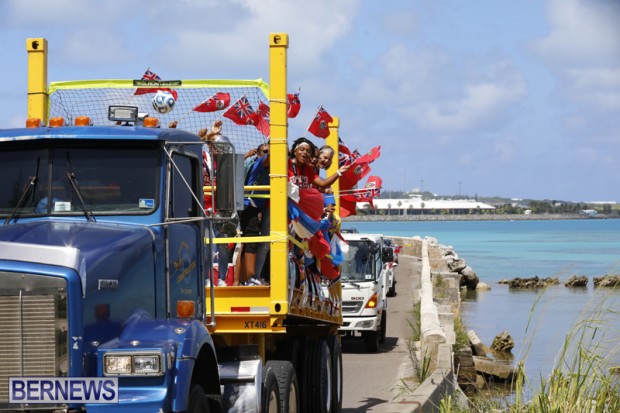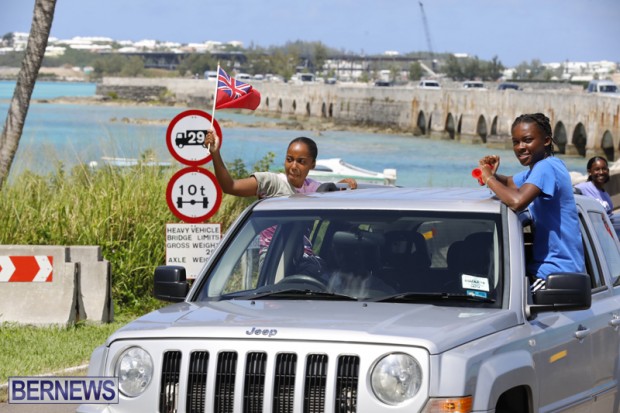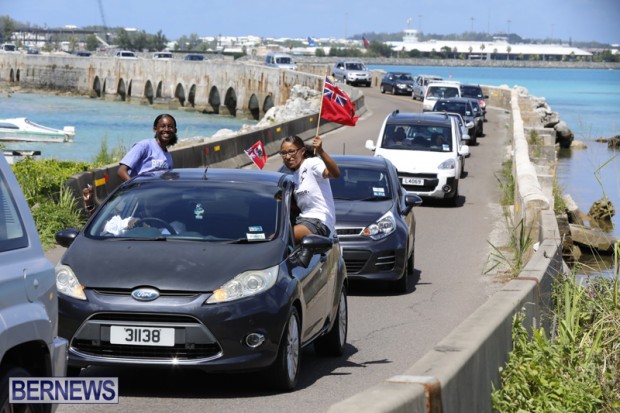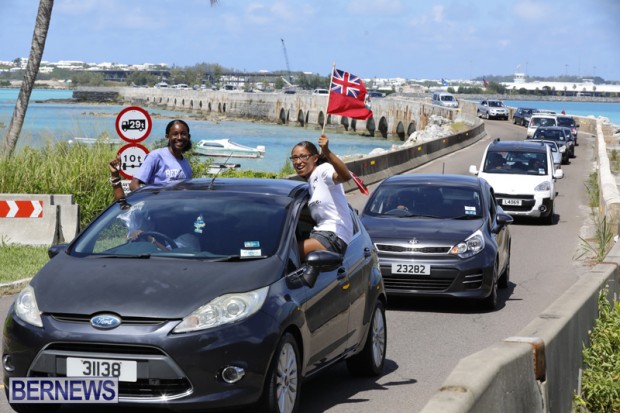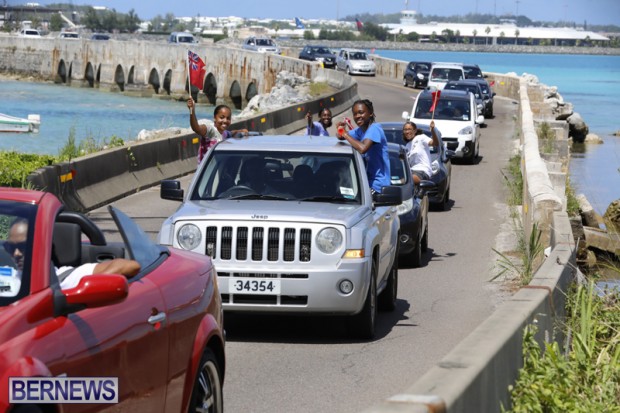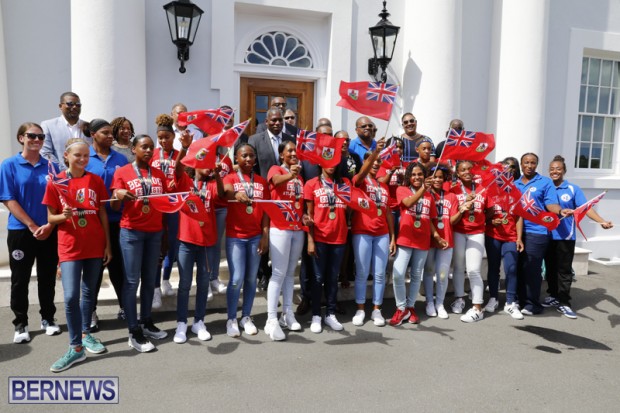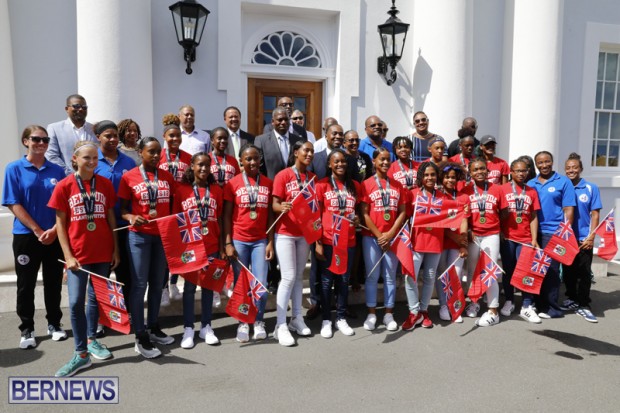 Read More About